When it comes to favorite recipes, there are few that I love or use as much as my favorite zucchini recipes. Before I dive into those let me tell you a little secret. When I was a kid I hated zucchini, except for zucchini bread. It's kind of odd actually, considering how much I love it now. Who doesn't, right?
Well, I can remember being presented with fried zucchini with onions as a kid and how much I hated that. I'm using the word hate here. I don't know if it was because of how it was cooked or if my taste buds have just matured, but now I eat zucchini at least a couple of times a week when it is in season.
We have had a lot of zucchini from the garden every year, so I have had to learn some tasty things to do with it because I sure don't want to waste homegrown produce.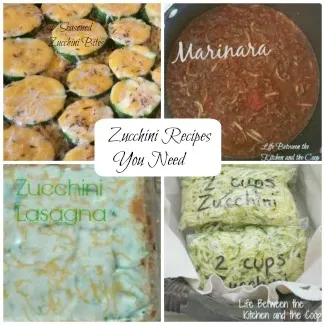 Seasoned Zucchini Bites
Probably my favorite thing to make with zucchini is to make Seasoned Zucchini Bites. I love them because of the flavor. I also love them because of the cheese. They are just…YUM. In fact, several years ago I took a bunch to a church activity and they were devoured.
One of the best things is that these zucchini bites are so fast and easy to make. You just slice your zucchini, put them on a cookie sheet prepped with cooking spray, put the cheese and seasonings on top and bake! Easy peasy. Check out my easy seasoned zucchini bites recipe!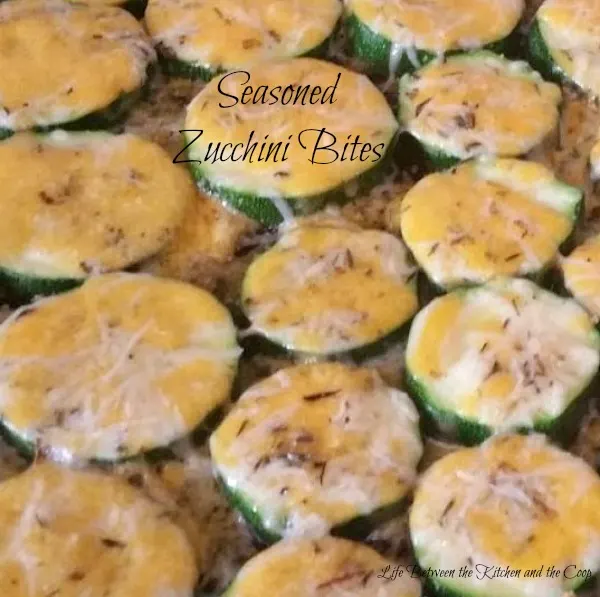 Homemade Marinara with Zucchini
Another one of my favorite zucchini recipes is my homemade marinara. Since we always have a bunch of tomatoes from our garden every year, I usually use those for my marinara, too. In pinch store bought tomatoes will work. Grated zucchini adds a little extra garden freshness to my marinara recipe.
The great thing about this zucchini marinara recipe is it's versatile. Sometimes if I have leftovers of this yummy sauce I use it for pizza sauce on homemade pizza or as the sauce in my homemade lasagna or my zucchini lasagna!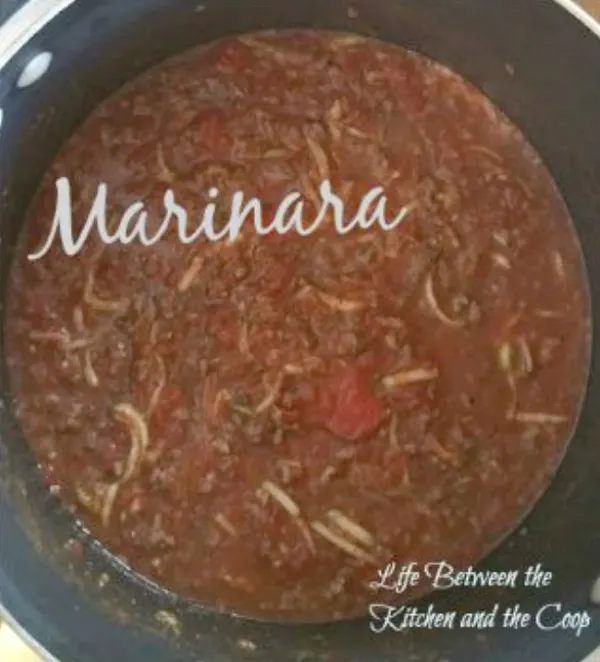 Zucchini Lasagna
Speaking of my zucchini lasagna, that is the next zucchini recipe that you will definitely want to try. Again, it is a recipe of cheesy wonderfulness because I love me some cheese.
Basically zucchini lasagna is just a lasagna that uses slices of zucchini instead of pasta. It's a little lower calorie that way and has a wonderful fresh flavor. You can even make it meatless if you want to go vegetarian! Click here to check out my zucchini lasagna!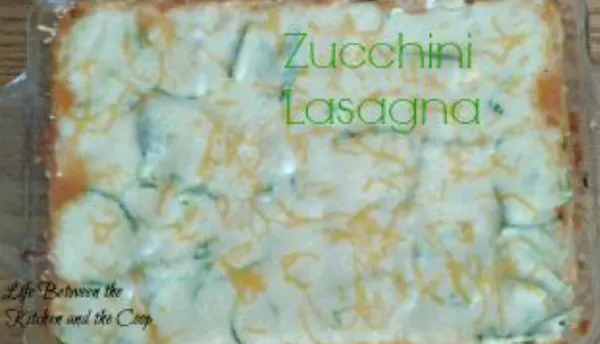 Preserving Zucchini
Last but not least, if you've made all of these yummy recipes and you still have zucchini left over, that is actually a GOOD thing! If you want to share it with your neighbors, that's great. The world is a kinder place when neighbors share. If you don't have neighbors you want to share your zucchini bounty with, you can also preserve it. Click here to see how preserving zucchini is a breeze!
(I actually love sharing with our neighbors. For us, it is usually eggs that we have a surplus of because of our chickens. We share them. We share partly because we love our neighbors and partly because we want to do something for them because they put up with those birds on their noisy days).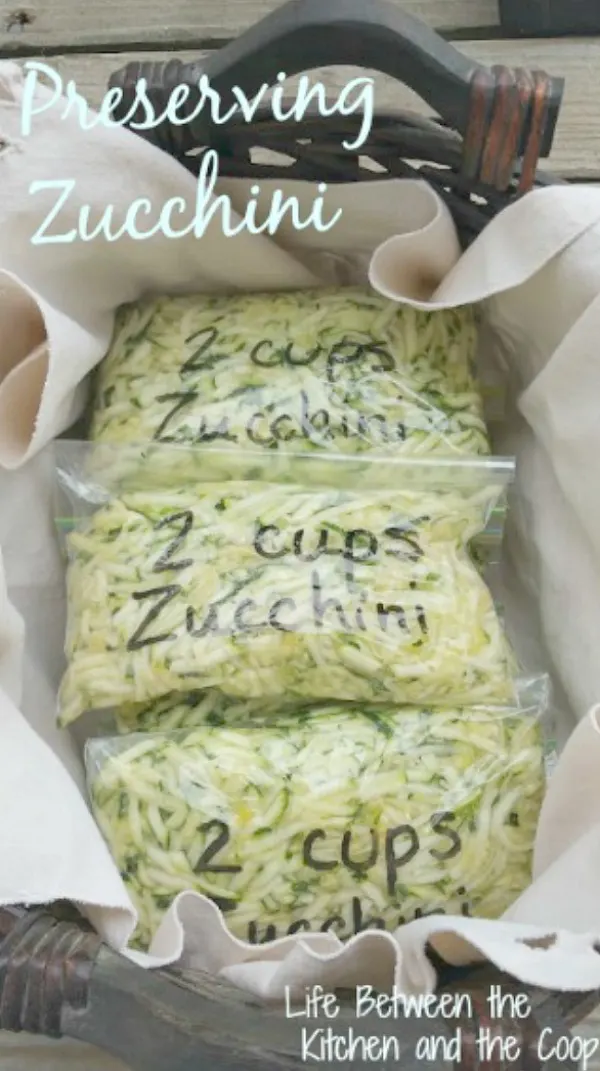 This post contains ads.
Zucchini Recipes for Dinner
There are lots of great options of how to prepare zucchini-here are a few of my garden zucchini cooking favorites and a great zucchini food storage tip!
When you are done with this post, you can also check out lots of easy dinner recipes with zucchini in them! Or, if you prefer, you can check out some of my favorite picks from my shop below!
See you next time!
Deb
P.S. If you have lots of tomatoes on the counter with your zucchini, I have lots of recipes for those, too! Check out this round-up of tomato recipes!
P.P.S. (I have so much to say!) Remember to pin these zucchini recipes for later!