How to Make Yummy Zucchini Marinara Meat Sauce
I have made homemade marinara sauce many times because in my opinion canned sauce just won't do. When I first was looking for a good marinara recipe, I had a really hard time finding a recipe that reminded me of Italian restaurant marinara. It took some experimentation, but when I finally created "the one", I was in love! I hope you love it, too. I love this sauce because it is really easy to make and it is a great way to use up some zucchini from the garden! Your family will love it!
How to Make Yummy Marinara Sauce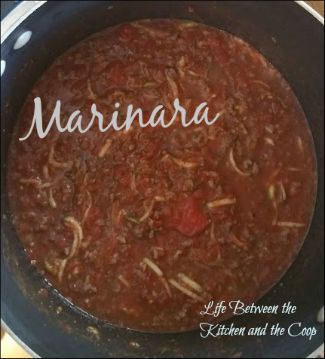 This post contains ads.
Ingredients
1/4 c dried minced onion
2 tsp minced garlic
1 c grated zucchini (or grated carrots, if you don't have zucchini)
1 1/2 tsp of garlic salt
1 pinch of fennel seed
1/2 tsp thyme
1/8 tsp crushed red pepper
1/4 tsp black pepper
1 bay leaf
56 oz. diced canned tomatoes (briefly pulse the tomatoes in your blender to the point that they are mostly liquid but still have some small chunks)
1 1/2 Tbsp sugar
2 1/2 tsp dried oregano
2 Tbsp dried basil
A dash of tabasco sauce (ONLY a dash…anything more than that will over-power the flavor of your sauce!)
½ -1 pound of browned ground beef, drained (optional)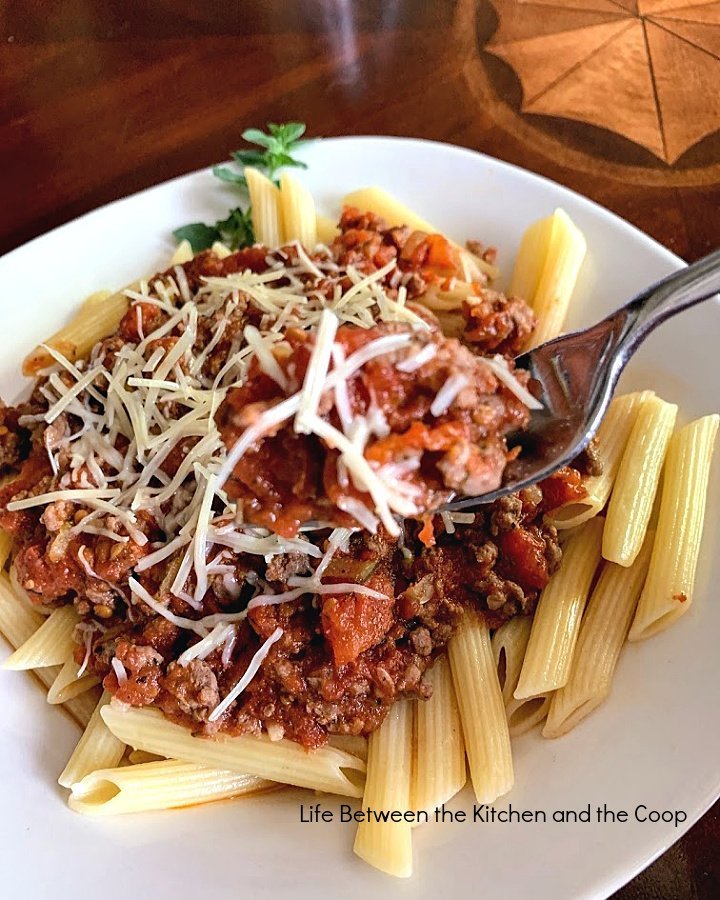 Now let me tell you how easy it is to throw it all together!
Directions
Heat all of the ingredients (except for the ground beef) in a large pot. Note: If you do not have fennel seed, get some! I am telling you it makes all the difference in marinara sauce!
Once it comes to a boil reduce heat and let it simmer for 1-2 hours, so it can reduce.
Meanwhile, brown your ground beef in a skillet.
Once the meat is cooked thoroughly, drain it well, then add it to the simmering sauce.
After the sauce has simmered for 1-2 hours, remove the bay leaf. Do not cut simmer time short.
Serve on pasta or use as pizza sauce. Yum! If you make large batches, you can freeze some of it for later.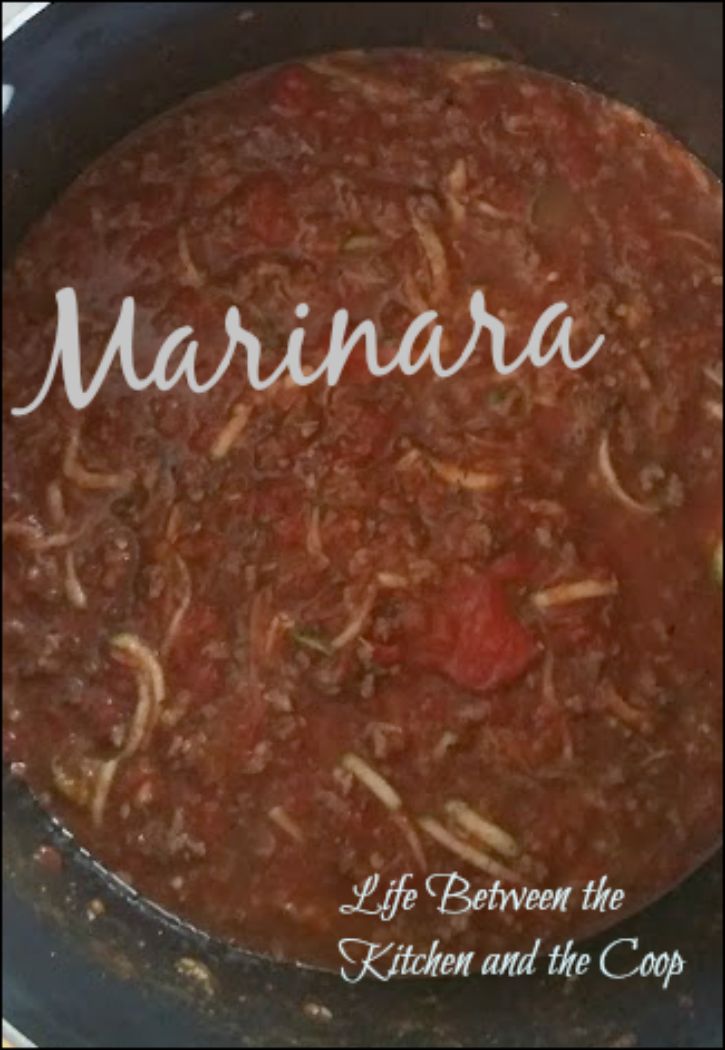 I know that your family will love this delicious, garden-fresh marinara! Enjoy!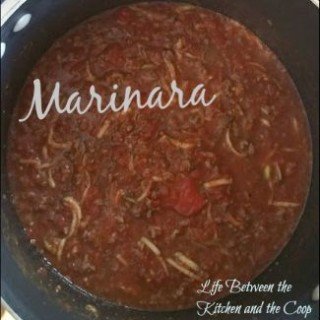 How to Make Yummy Marinara
Total Time:
2 hours
10 minutes
This flavorful marinara brings garden fresh to your plate! Shredded zucchini or carrots, garden fresh tomatoes if you have them (although you can use canned tomatoes if needed), make this pasta sauce burst with flavor! Try this yummy shredded zucchini marinara today!
See you next time!
Deb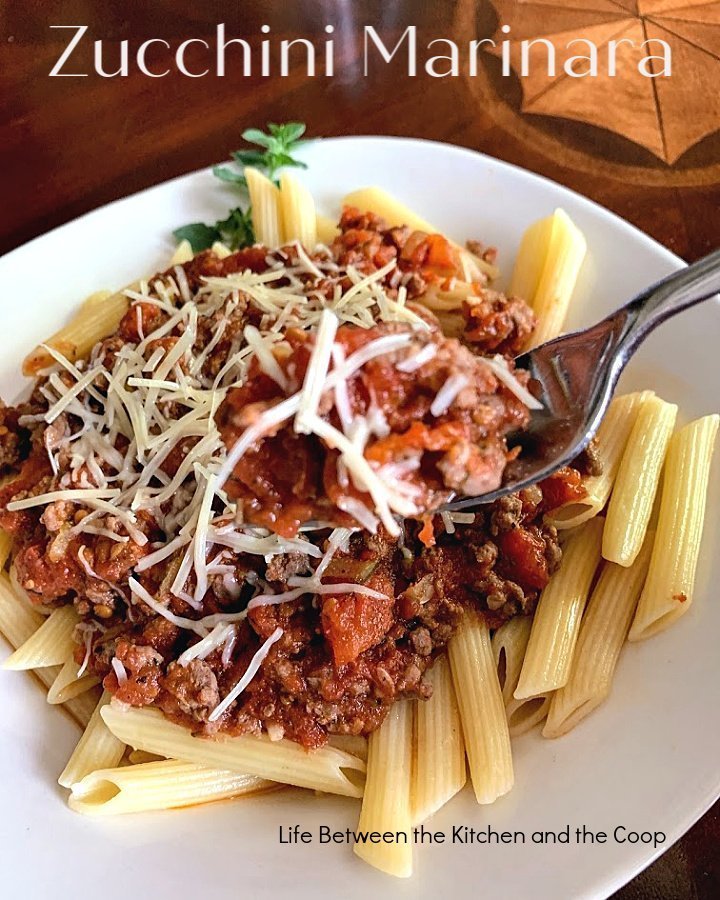 P.S. You should try this marinara drizzled over my Stromboli recipe! It tastes amazing!
3 Emergency Prep Tips!
I can tell you three things that you can do THIS WEEK to have better emergency preparedness in your home!