This yummy recipe was given to me years ago by one of my college roommates, Becky (a/k/a mi estrella favorita!). This one is a fun one to make with the kids and they love it! There is lots of room for improvisation on this recipe…you can use your family's favorite pizza toppings in it!
Stromboli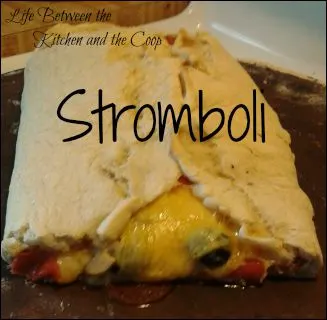 Stromboli Ingredients
1 loaf Rhode's frozen bread dough (or you can also use my pizza dough recipe… you can find it here)
1 tsp. miracle whip
Pinch of fennel seed
Parsley, oregano, and basil to taste
1 bottle of your favorite pizza or spaghetti sauce (OR if you want something really delicious, use my homemade marinara recipe)
Your favorite pizza toppings ie.: pepperoni, cubed ham, shredded mozzarella cheese, shredded cheddar cheese, mushrooms pieces, sliced black olives
Stromboli Directions
Once the pizza dough is thawed (but do not allow it to rise), roll the pizza dough out into an OVAL shape (not round like a pizza).
Leaving a two-inch empty border all the way around the edges of the dough, spread the mayo and mustard on the dough.
Next, season the dough with parsley, oregano, and basil.
Then pile on the pizza toppings however you like. I recommend using two types of cheese. It gives more depth to the flavor. I usually use some combination of mozzarella, cheddar, and parmesan.
Once you have put all of the toppings onto the dough, fold the dough over on itself (see the pictures) and pinch the edges closed so it is like a packet.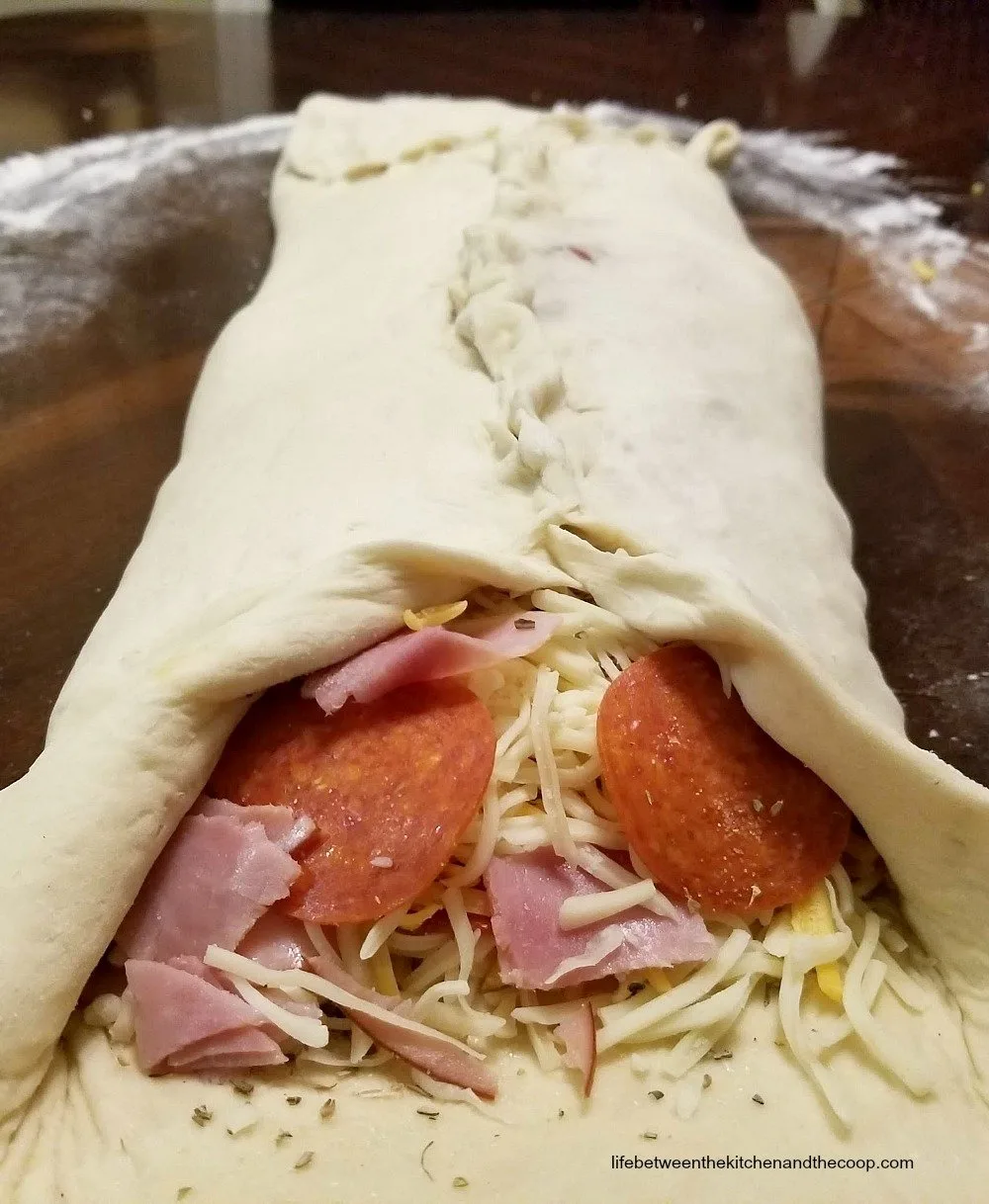 Place the stromboli on a preheated, lightly floured pizza stone.
Bake at 350 for approximately 25 minutes, until the crust is starting to turn golden brown.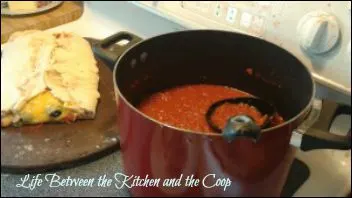 While the stromboli is cooking, you can warm up your marinara. You can use jarred sauce if you like, but I prefer homemade. After baking, drizzle marinara sauce over the top of each slice before serving. It's delish!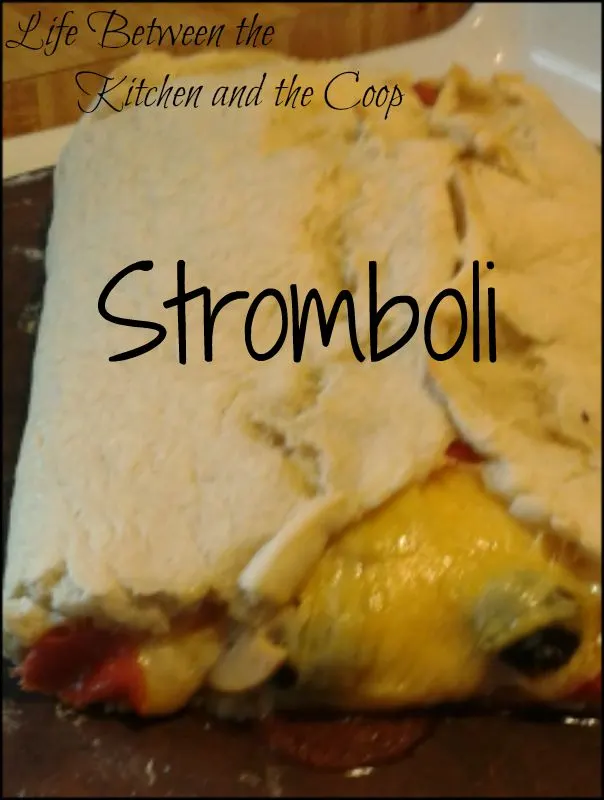 I hope you love it! (Be sure to Follow Me on Bloglovin' for more great recipes and tips!
See you next time!
Deb