In the spirit of getting ready for Christmas, yesterday I made Almond Bark Christmas Oreos. This recipe is delicious and they look so cute and Christmas-y when you decorate them with colored sugar. They are really easy to make, too!
There are only a few ingredients. You really have to try these! Don't hate me…but I'm already getting ready for Christmas! I'm about halfway done with my Christmas shopping and yesterday I started making my Christmas recipes!
I usually make several different types of treats and freeze them in freezer bags, then take them out of the freezer for the holidays. I make things like peanut butter balls, almond bark pretzels, caramels, and that sort of thing. Making treats ahead of time and freezing them, you can take your time from October to December making treats, and then when Christmastime gets here you can make up cute plates of treats for family gatherings or neighbor Christmas gifts!
Christmas Almond Bark Oreos!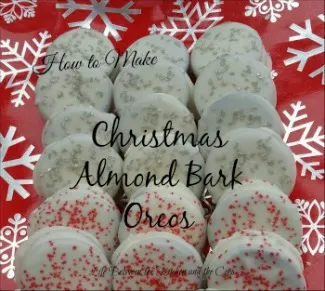 This post contains ads.
*You will need one package of almond bark for each package of double-stuffed Oreos. Not familiar with almond bark? You can usually find packages of almond bark or similar white candy coatings near the chocolate chips at the grocery store!
You can use whatever sprinkles or decorations you like on the Almond Bark Oreo Cookies, but I especially love these silver colored sprinkles from Wilton.
They make the Almond Bark Oreos (or anything you decorate) look so fancy!
The slow cooker works great for melting almond bark if you have one that is narrow-bottomed, but if you have one that has large surface area on the bottom you might want to do a double boiler instead.
(If you don't have a double boiler you can create your own: You just boil water in a medium-sized saucepan and then put a medium-sized metal bowl on top and put the candy in the metal bowl. The boiling water will heat the bowl and melt will melt the candy. *Be very careful not to burn yourself on any escaping steam!)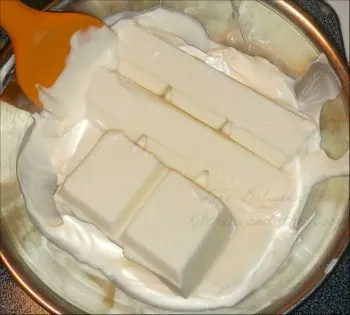 Once the almond bark has warmed to the point where you stir it and it is nice and smooth, then just dip the Oreos under the surface of the almond bark so that they are completely covered.
Once the cookie is well-coated, then slide a fork underneath it and gently lift it out and carefully set it on aluminum foil or parchment paper. While the almond bark is still wet, decorate them by sprinkling them with colored sugar if you like.
Allow the cookies to dry completely.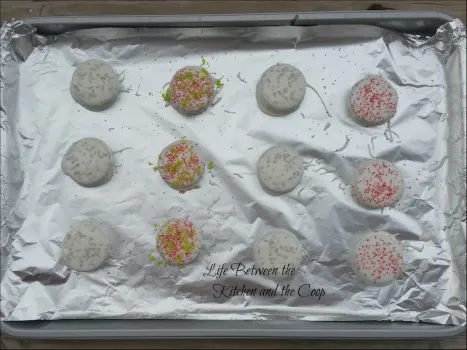 Once they have thoroughly dried, you can put the Christmas Almond Bark Oreos in freezer bags or a plastic container and freeze them until you're ready to use them.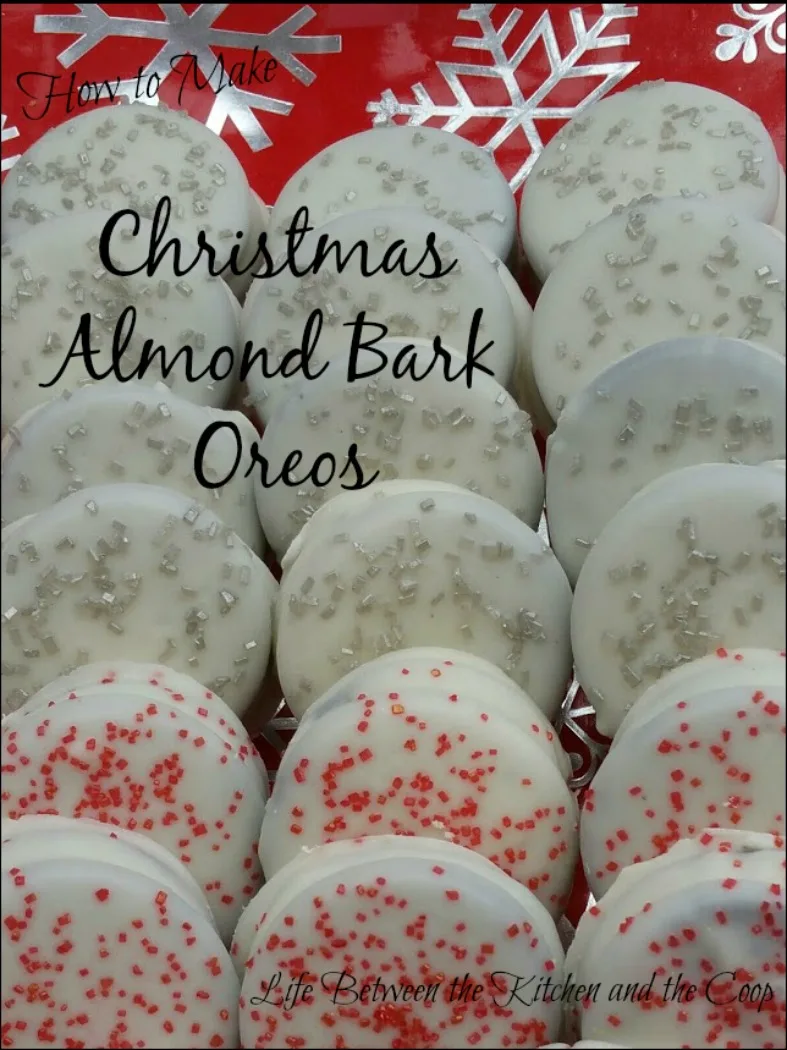 Enjoy!
Deb