I'm going to show you how to make dehydrated apple chips recipe. Some people call them apple crisps instead of chips, but the result is the same: a delicious, healthy snack. These dehydrated apple chips are such a simple food dehydrator recipe.
We have a kiddo at our house who loves apples, but is notorious for taking a couple of bites of them and then not finishing them. That makes dried apple chips the perfect bite-sized snack and they stay fresh longer than a regular apple.
Plus, there is less food waste. That's a win-win situation!
How to Make Dehydrated Apple Chips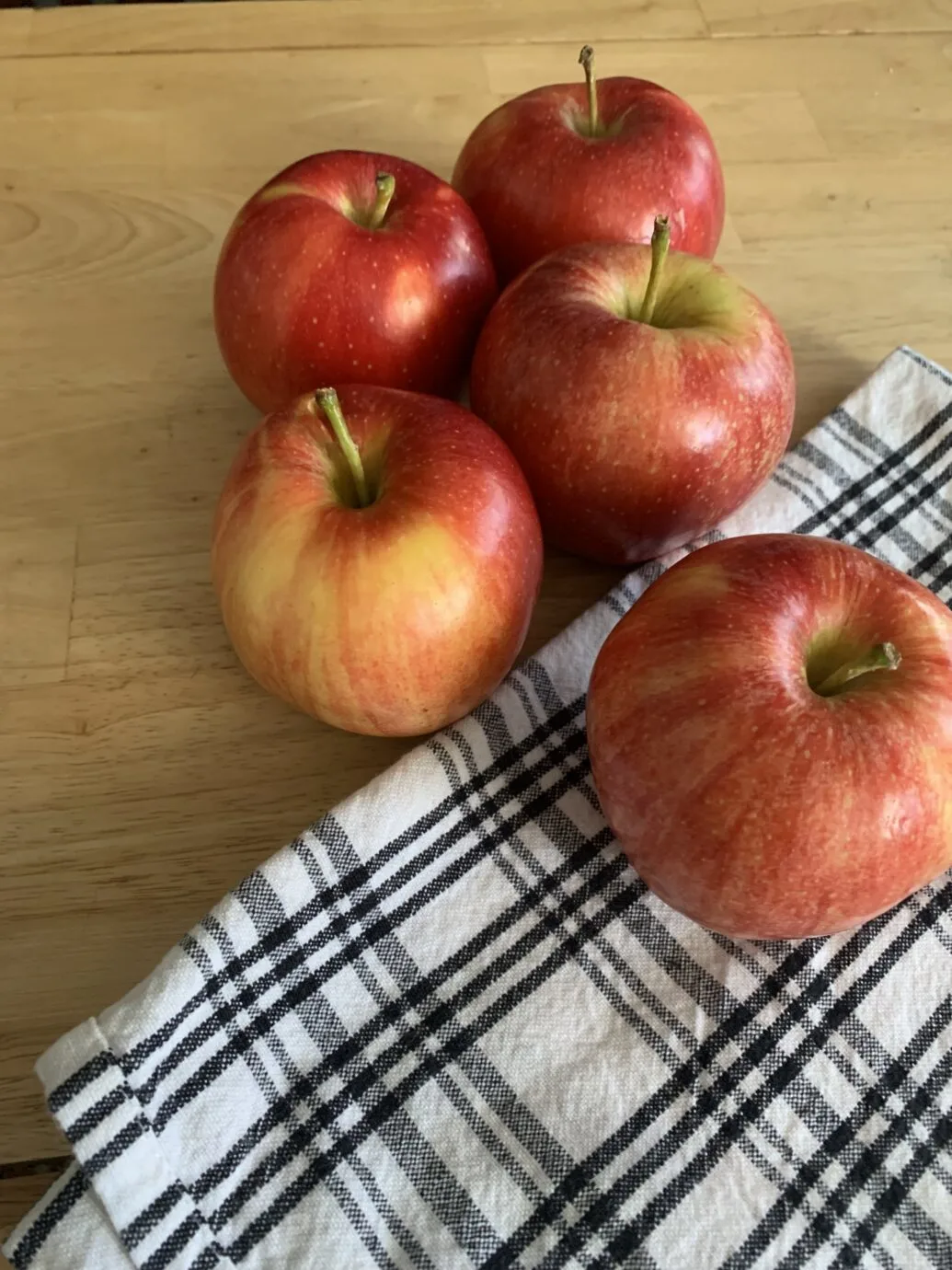 This post contains ads.
When I was learning to use my food dehydrator years ago, I dried apples for my first food dehydrating attempt. Let me explain how to use a food dehydrator to dry apple chips.
How to Make Apple Chips in a Dehydrator
It is important to use apples that are at their prime (translation: not over-ripened or bruised) to get the best flavor from your dehydrated apple chips.
The apples should be washed and patted dry before they go in the dehydrator. Patting them dry with a paper towel helps reduce the drying time needed in the dehydrator.
When slicing apples to dehydrate, the slices should be as uniform in thickness as possible so that they dehydrate evenly. The slices should be about 3/8 inch thick.
The apple slices also should not be placed too close together on the food dehydrator trays to allow air circulation around each piece. You should leave at least 1/4 inch space around the food pieces.
How Long Do You Dehydrate Apples
The amount of time and the temperature needed when using a food dehydrator will vary depending on the food you are dehydrating. For dehydrated apple chips, drying them for about 8-9 hours at about 140 degrees works well. Ultimately, the best way to know they are done is when the are crispy all of the way through.
How to Use a Food Dehydrator to Dry Apple Slices
A food dehydrator removes the water content from the apple slices, rendering them nice and crispy.
The easiest and fastest way to dehydrate apple chips is in a food dehydrator that has multiple dehydrator trays. A food dehydrator with multiple trays gives you more space for drying the apple slices and it doesn't tie up your oven all day.
There are lots of different food dehydrators with a variety of features available. When choosing a dehydrator, first you need to figure out what your needs are and what your budget is. That will help you choose one. Our dehydrator is Cabela's 10 Tray Deluxe Dial Dehydrator. The controls on it are very simple and user-friendly.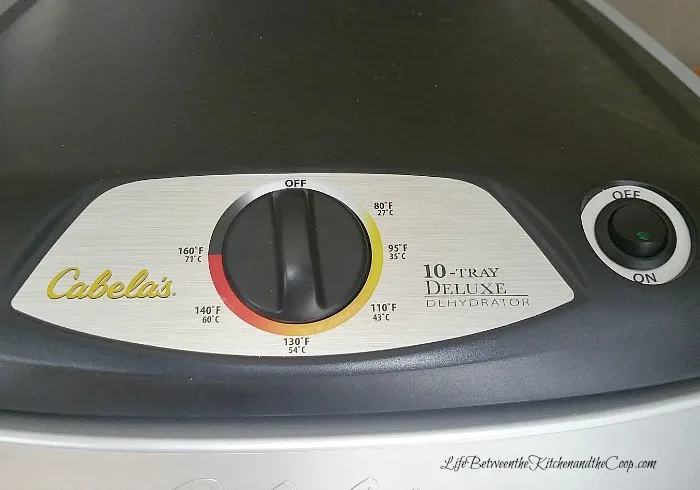 There are smaller and cheaper dehydrators available if you don't need something that big. I like having a big one so that I can dry enough to make it worth the effort.
Interesting note: Did you know dehydrators can be used for more than just drying fruit and making jerky? You can also make fruit leather, dry herbs, and make crafts in it! I never would have thought of making crafts in it, but apparently it works for drying out the dough!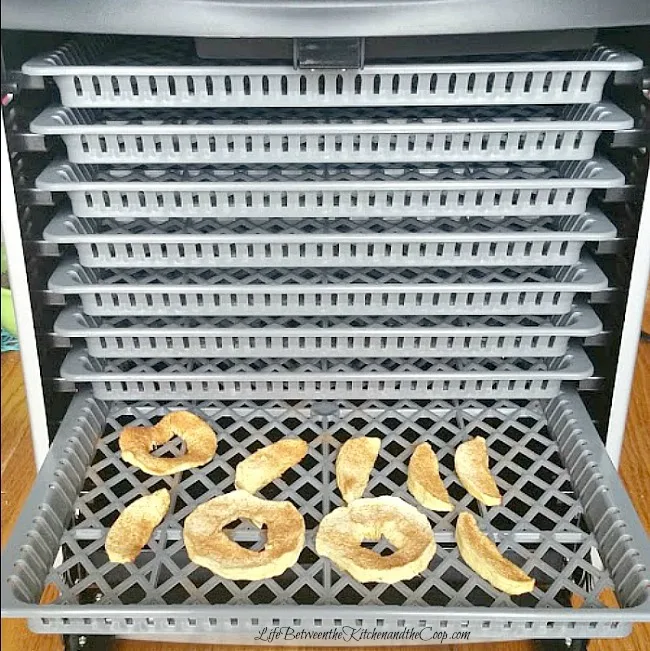 Anyway, now that you know how to make dried apple crisps, be sure to check out these other amazing food dehydration recipes:
How to Make Sun-Dried Tomatoes
Preserving Strawberries with a Dehydrator
Dehydrated Bananas with Cinnamon and Sugar
Dehydrating Apples with Cinnamon and Sugar
How to Make Dehydrated Raspberries
Be sure to let me know what you think once you try it out! Or better yet, tag me on Instagram and show me a picture of your dehydrated apple chips!
See you next time!
Deb