This post contains affiliate links.
Can I geek out on you for a minute? Let's talk about emergency bug out bag supplies. Lately I have really been doing a lot of thinking about the best ways to be prepared for a real emergency. I am talking a bug-out-of-your-house-head-out-into-the-wilderness kind of emergency.
I live in Utah, almost on top of a fault line, so we sit around waiting for "the big one". Every 100 years or so, Utah has a massive earthquake and we are overdue for it.
In my preparing for what I hope will never happen, I have done tons of reading about what different people put in their bug out bags. Every time I see a cool idea, I put it in my Amazon cart. Then little by little, I am starting to purchase those things for our bug out bag. (Right now I have almost $500 worth of stuff in my amazon cart…shhhh!)
Recently I placed my first Amazon order for bug out bag supplies. I came home from work a couple of days ago and was greeted by an Amazon box! (Don't you just love having an Amazon box show up on your porch? It's like Christmas!)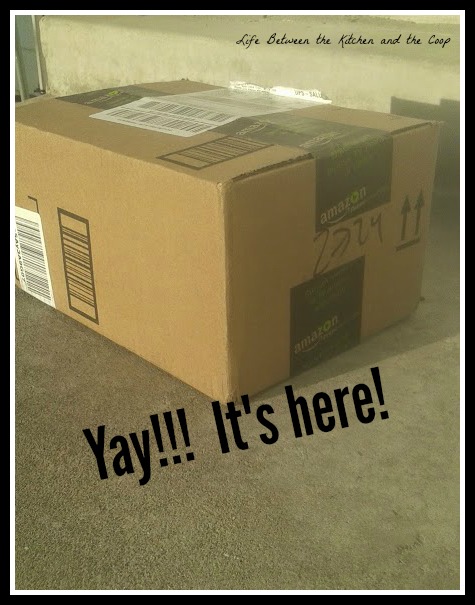 *affiliate
You probably think it is a little weird to be that excited about something like this, but these small things bring my family a little closer to having a good shot at survival if the unthinkable happens. That makes me happy 🙂 So of course I couldn't wait to open the box!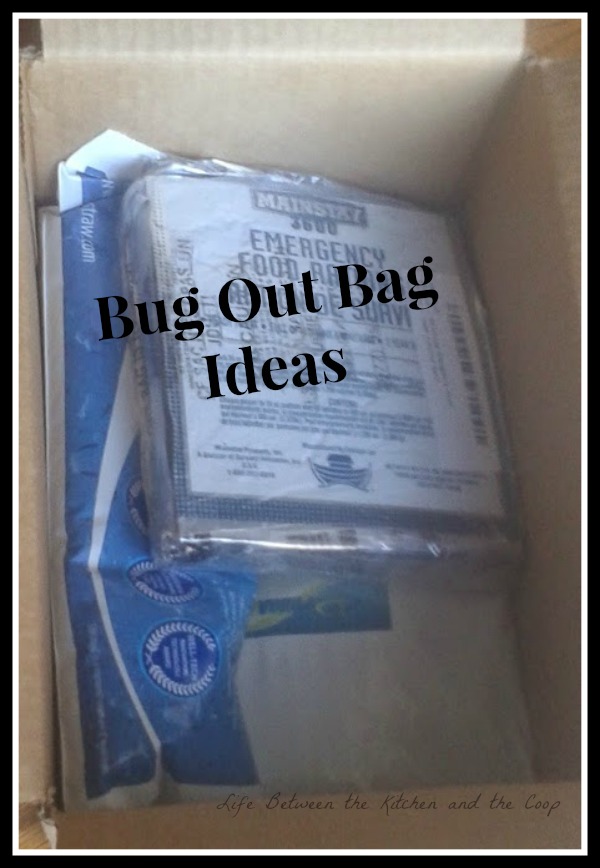 One of the things that I ordered was a package of ten Primacare Foil Mylar Thermal Rescue Blankets. They are very lightweight and compact (which is important when you are trying to pack everything you will need into a bag or two!) and reflect 90% of your body heat to keep you warm in case of emergency. They are also waterproof, which is handy in snow or wet weather.
I bet with a little duct tape (which is also in my bug out bag) you could make a little temporary shelter with a few of them if needed! I'm excited to try out the Primacare HB-10 Emergency Foil Mylar Thermal Blanket, 52″ Length x 84″ Width (Pack of 10)…the reviews on Amazon make it sound like they work pretty great!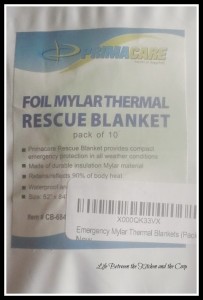 Mainstay Emergency Food Rations – 3600 Calorie Bars (Single)
Are a great addition to your emergency food supply. One package has nine 400 calorie meal portions (3 days worth of food for one person). No cooking is needed, which is great because it buys you some time before you have to figure out how and where you can cook!
I need to get three more of these 3 day ration packs so that I have one package for each family member. Can you believe that they have a SHELF LIFE OF FIVE YEARS??? Amazing. (This is a side view of it. As you can see it won't take up a ton of space in your bug out bag, which saves room for other important things!)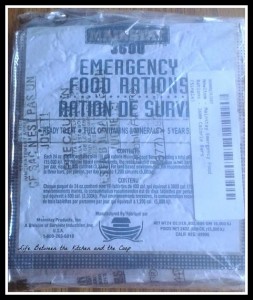 Now I keep a few other food items in our bug out bag…because the Mainstay Emergency Food Rations are obviously to help you survive, but not necessarily to keep you full and satisfied.
Keep in mind, a few little extras are nice if you have room in your bag…ie. a jar of peanut butter or maybe a little hard candy. (Hard candy is one of those things that can be helpful for boosting morale if you ever actually have to live off of what you have in there! A little sweet stuff makes any bad situation suck a little less!)

I think the thing I am most excited about is the LifeStraw by Vestergaard! It is so cool! Filters out up to 99.9999% of waterborne bacteria, so if you run out of your emergency water supply (assuming you HAVE an emergency water supply) you can use it to drink water from streams, rivers, or lakes if you must.
It is always safest to have your own clean water supply, but if that isn't possible, I feel like this is our next best bet for staying hydrated, which is key to survival! I bought one for our bug out bag, but eventually I want to get one for the glove compartments in both cars, too…just in case.

Details from the back of the package…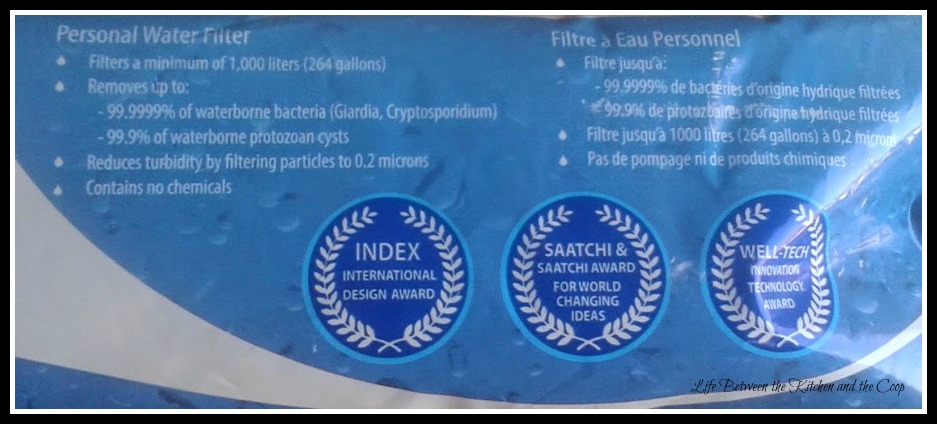 I think one of the MOST IMPORTANT THING about having a bug out bag is to test it! Go away for a night or two and trying living off of it. It will help you figure out what you still need before a real emergency comes and you can't just go buy what you need! One of my goals for this summer is for us to plan a weekend get away where we can test out the bug out bag.
I don't want to be caught lacking when a real emergency comes around! Having the right supplies makes all of the difference in an emergency. Do you have anything in your bug out bag that you feel excited to try out?
More Emergency Preparedness Tips
There is more to emergency preparedness than just bug out bags. How prepared is your family? What do you do to prepare for emergency? Here are links to some more great emergency tips you should definitely check out!
Emergency First Aid Kit Essentials You Need if You Have to "Bug Out" of Your Home
How to Make Your Emergency Water Storage Portable
How to Make an Emergency Plan for Your Family
What You Need in Your Bug Out Bag
Food Preservation Tips to Make Food Last Longer
How to Build Your Food Storage Shopping By Case Lot Sales
How to Have Fresh Organic Eggs Without Going to the Store
8 Things to Know When the Power Goes Out
Water-Emergency Preparedness Essentials…Your Water Supply
How to Build a DIY Budget-Friendly Rocket Stove
Thanks for visiting! See you next time!
Deb