Hello, peeps! Today I thought I'd talk to you about how to have fresh organic eggs without going to the store! Sound too good to be true? It isn't! One of the best things my husband and I do in the name of emergency preparedness is have chickens in our backyard. We have a never ending supply of fresh eggs, which gives us a good protein source in case of a serious emergency where we could not go to the store.
By the time we feed and house the chickens I don't really think they save us much money, but they don't cost a lot to keep. Aside from the "prepper" benefits, I also love the convenience of having fresh, organic eggs anytime that I need them. After all, it is such a bummer when you go to make brownies and you discover you don't have enough eggs, right?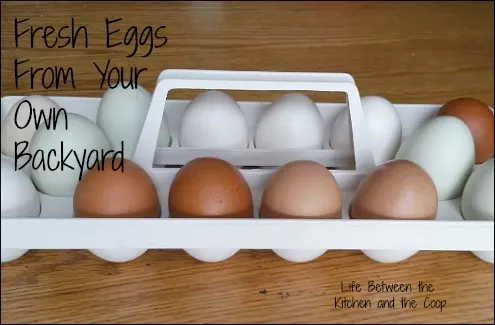 Our backyard chickens started out as cute little babies, but within months those babies grew up and start laying eggs! Their eggs start out very small when they first started laying, but eventually get to be "large" or "extra large" like they are at the store. (Am I the only one who always wondered at the store how eggs could come in different sizes?)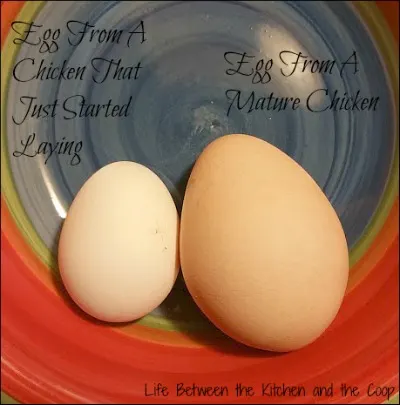 Ever since we started having a surplus of eggs, we have been able to share our bounty with our neighbors. We have also gotten creative with recipes to use the eggs.
My husband loves to make German pancakes with them. One of my favorite things to do with them (besides make brownies) is to make breakfast bagel sandwiches. They can be frozen and microwaved later for a quick breakfast-so yummy!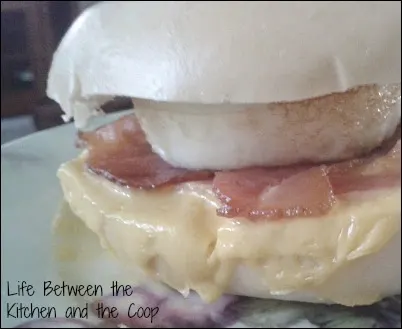 A little nervous about the idea of actually having chickens so that you can have fresh, organic eggs anytime? Don't be! They are a little work, but they are so worth it!
If you do decide to get baby chicks so that eventually you can have fresh, organic eggs at home anytime that you want, I can help you out! I have a post that can give you some tips to get you started! You can read about the last time we went to get new baby chicks HERE. It talks about their needs as babies (bedding, what to feed them, etc.).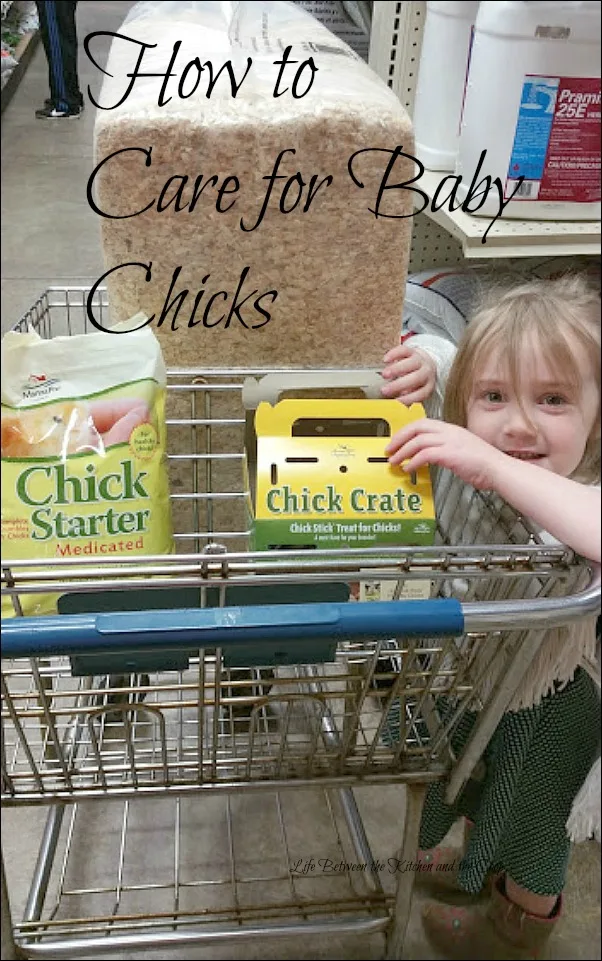 Between our chickens and our garden, we are becoming more self-sufficient which really gives us peace of mind. Besides, it is so fun to watch them grow! The older hens are fun to watch run around, too—which is good since entertainment may be lacking in the apocalypse!
The chickens are pretty happy, too…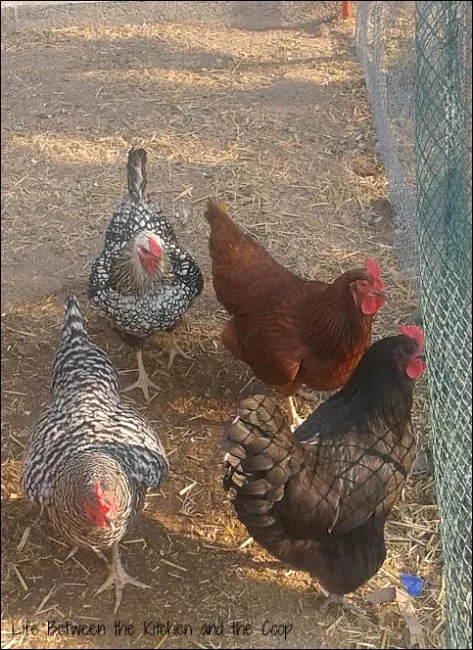 It's so great having your backyard feed you!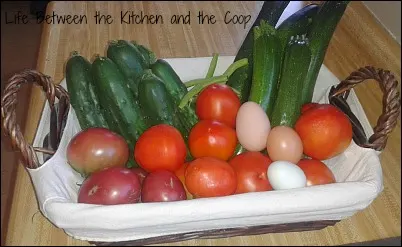 So…now you know what you can do to have fresh, organic eggs (without going to the store every time you need them!).
More Emergency Preparedness Tips
Did you know fresh eggs from your own chickens can also be part of your emergency preparedness plan? If there is a catastrophic event and none of the stores are open or if the shelves at the store are cleared, you still have eggs!
How prepared is your family? What do you do to prepare for emergency? Here are links to some more great emergency tips you should definitely check out!
Emergency First Aid Kit Essentials You Need if You Have to "Bug Out" of Your Home
How to Make Your Emergency Water Storage Portable
How to Make an Emergency Plan for Your Family
What You Need in Your Bug Out Bag
How to Build Food Storage By Shopping Case Lot Sales
8 Things to Know When the Power Goes Out
3 Must-Haves for Your Bug Out Bag
How to Build a DIY Budget-Friendly Rocket Stove
See you next time!
Deb