Let's talk about how to build food storage through shopping case lot sales. While some of my food storage comes from food preservation, most of what we don't grow ourselves comes from case lot sales. I want to share this tip with you because I know that it will help you!
Getting started on your food storage can be overwhelming. You might be thinking that building your food storage takes money and maybe you don't have any extra. It can be challenging to build your food storage if you don't have much cash to spare. Believe me I have been there and done that!
But if you learn how to shop strategically, you can really build your food storage by shopping case lot sales and you will get more bang for your buck! At the same time you will be helping your family move toward self-reliance and emergency preparedness!
With a little planning, over time you CAN build your food storage and give your family added security.
How to Build Food Storage By Shopping Case Lot Sales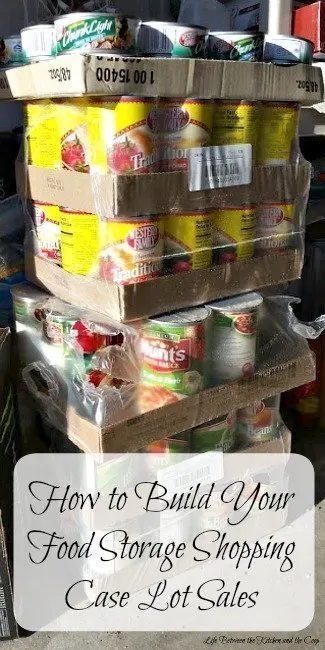 *affiliate
When I write about shopping strategically, I am referring to buying a flat of items you frequently use when they are at rock bottom prices. If you're not financially able to do that, don't despair. Buy two cans. Buy ONE can. Do what you can. Over time it WILL pay off and you will be so glad you did it!
How do you know what a good price is for building food storage?
You definitely don't want to buy something JUST because it's on sale. Sometimes stores will put things "on sale", but they really aren't much different in price from the regular price. Make sure that the item is as close to bottom-of-the-barrel prices as possible. If you're not sure what the best prices are, here are a few tips:
Look through sale ads often.
When you shop, take note of the cost of items that you buy frequently.
Once you have a good idea of what a good price is, watch for that price and when you see it buy a flat (or more, depending on how often you think you'll use the item). Ideally you want to buy enough so that you don't need to buy the item until it comes up in another sale cycle.
Ideas of price points to watch for when you're shopping case lot sales
As you build your food storage, eventually you will want to make sure you have not just enough to get you to the next sale cycle, but some extra storage in case of emergency. We are working on building our home-canned food storage, but of course we don't grow every food item we need. We also stock canned and bagged items from the store that we use frequently. Here are a few of my price points to give you some examples of the prices I watch for on canned and bagged goods (price points may vary regionally):
Bags of dried pasta-I don't buy those until they're anywhere between $0.49 and $0.79 a package.
Canned vegetables, canned black beans, canned refried beans- I buy those when they're at around $0.50 a can.
Canned pasta sauce (I get the Hunts brand garlic and herb. It's nice on days when I don't feel like cooking from scratch and it makes a really good pizza sauce!)-I buy when it's at about $0.88 per can.
Boxed cake mixes- I buy when they're less than a dollar per box.
Canned tuna-it's pretty tough to get for $0.50 a can these days. That used to be my price point. Lately the cheapest that I find has been more like $0.60 or $0.65 per can.
Tortillas- when they are a dollar a package I buy 10 packages and throw them in the freezer.
Dunford Bakers are a few blocks from our home. On Mondays they have their white and wheat bread on sale for $0.99 cents. It costs twice that much if you buy it at the grocery store. Every few weeks I go and buy 7 or 8 loaves and throw them in the freezer (I have a chest freezer in the garage). I love supporting Dunford because they are a local company. When we are there we always get one of their yummy donuts, too! Anyway, check around where you live for bakery outlets and see if you can find a deal like that!
You might wonder where to put your food storage?
As I mentioned, I have a chest freezer in our garage. It is similar to this one:

In addition to the freezer, our food storage is in a closet under the stairs. Yup, just like Harry Potter had. The closet is too small and so crowded with food, but I am making it work for now. Some of my food storage stash spills over into the garage, but that will change in the fall when my daughter goes off to college. My food storage is going to be taking over her huge walk-in closet! (As much as I will hate to see her ago, I have to admit I am pretty excited that I will have a bigger closet for food storage!) If you don't have a closet under the stairs, or bigger space, you can put things under beds, in drawers, be creative. Keep in mind the weight of cans and make sure wherever you put them is sturdy enough to hold their weight (I learned that lesson the hard way!). Here are a few pictures of my food storage, just to give you an idea what I do: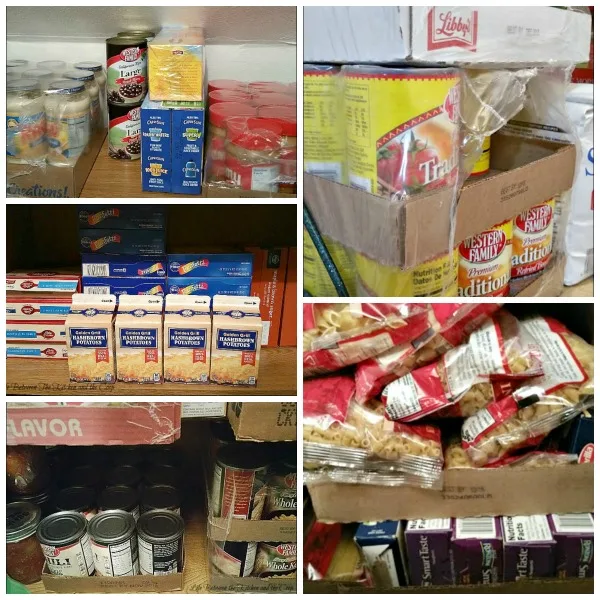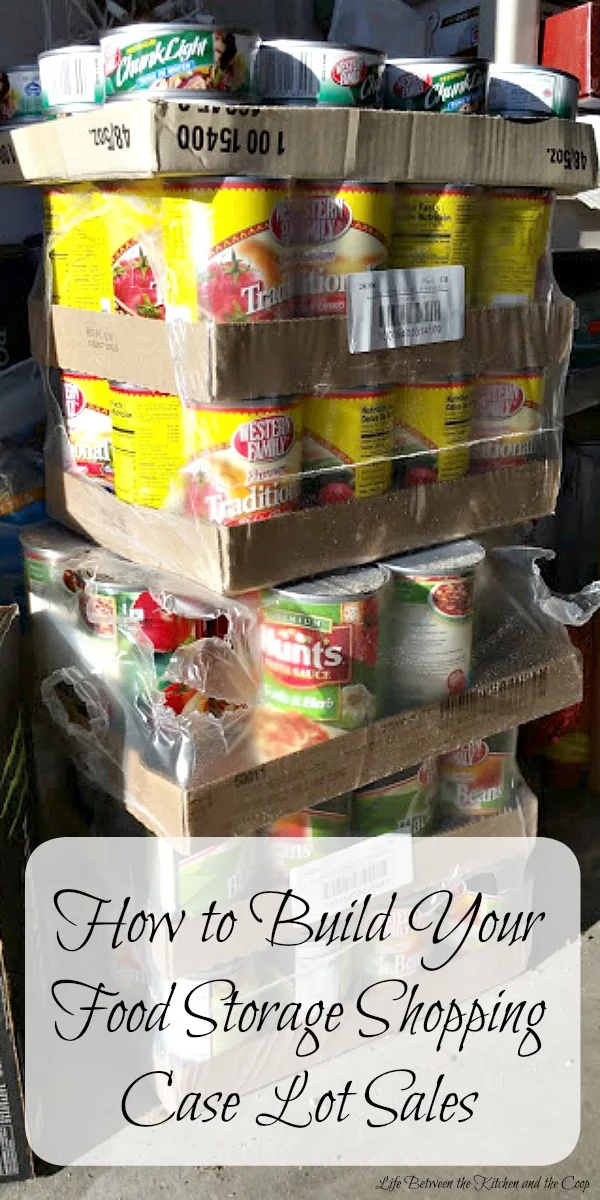 I am by no means as prepared for emergencies as I want to be, but my family could definitely survive a few weeks or more on what we have. If you start shopping sales, especially case lot sales, in time you will build up your food storage. You also will not need to run to the store for every little thing you need for a recipe because you usually will have it in your food storage, which is pretty darn awesome!
Click here for more food storage and food preservation tips! If you have any great food storage tips, I'd love to hear them in the comments below. I hope this helped!
More Emergency Preparedness Tips
Food storage isn't the only thing you need to do to prepare your family for an emergency. How prepared is your family? What do you do to prepare for emergency?
Here are links to some more great emergency tips you should definitely check out!
Emergency First Aid Kit Essentials You Need if You Have to "Bug Out" of Your Home
How to Make Your Emergency Water Storage Portable
How to Make an Emergency Plan for Your Family
What You Need in Your Bug Out Bag
How to Have Fresh Organic Eggs (Without Going to the Store)
8 Things to Know When the Power Goes Out
3 Must-Haves for Your Bug Out Bag
How to Build a DIY Budget-Friendly Rocket Stove
Water – Emergency Preparedness Essentials…Your Water Supply
Thanks for stopping by! See you next time!
Deb