Several years ago my daughter's middle school cooking teacher passed out this yummy recipe for making Copycat Orange Julius at home! Our family loves them and I think yours will, too! It's like summer in a glass! Do you ever go to the mall on a hot summer day and get an Orange Julius? They are a beautiful thing when it is hot outside. Perfectly sweet, cool, and relaxing. Now you don't have to go out in the heat to get one. You can make it at home! Frozen drinks can be a great way to beat the heat, so if it is already warming up where you are like it is here in Utah you have got to give this drink a try!
Copycat Orange Julius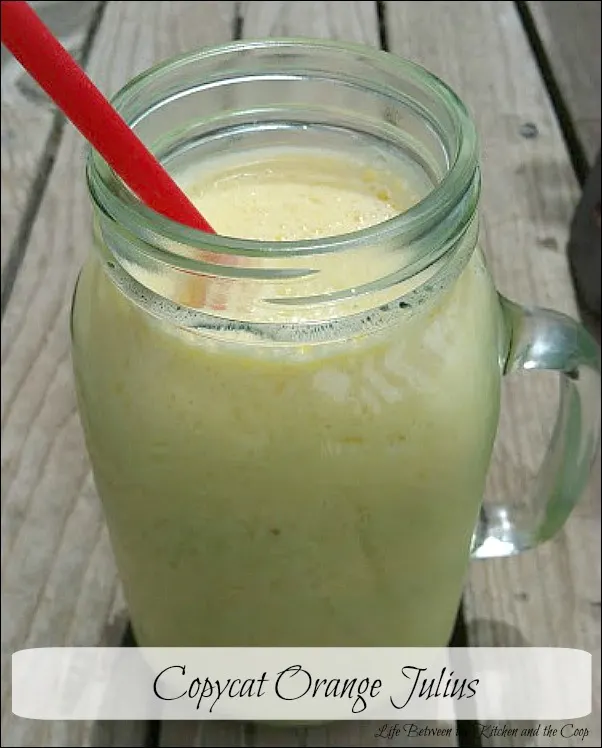 Orange Julius Ingredients
6 oz can orange juice concentrate (1/2 can if you use 12 oz. can)
1 cup milk
1 teaspoon vanilla
1/4 cup of sugar
1/2 cup of water
2-3 cups of ice cubes
How to Make a Copycat Orange Julius
First, combine all ingredients
except for the ice
in your blender and blend until smooth. (If you don't already have a blender and are looking to get one, here's an affiliate link to a good one from Amazon.)
Once it is smooth, add a few ice cubes at a time, blending after each addition.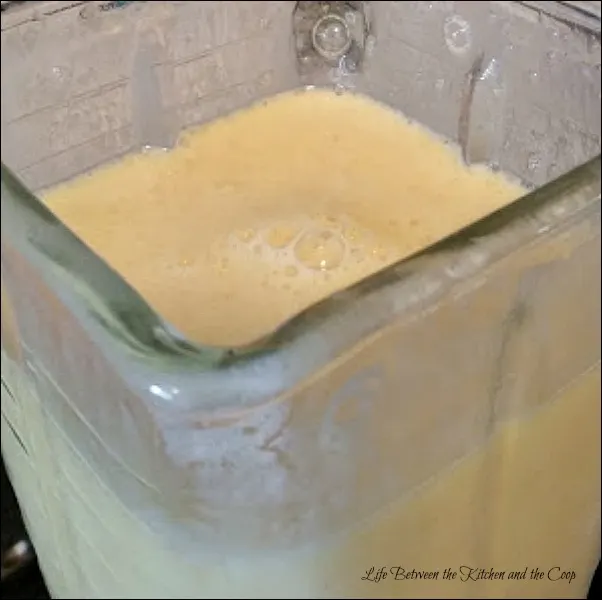 Keep adding the ice until your copycat Orange Julius is thick and fabulous!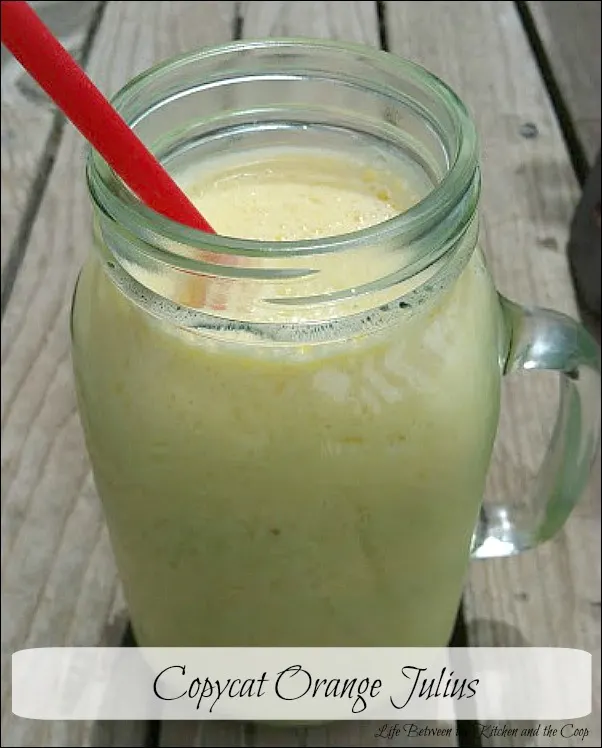 Does it make me nerdy that I love my mason jar mugs? If you are digging the mason jar mug in the picture above as much as I do, here's an affiliate link for Amazon and you can get some similar mugs of your own!
Now, go get your beach towel-catch some rays in your backyard (don't forget your sunscreen)! Enjoy your copycat Orange Julius!
See you next time!