This recipe for Brown Sugar Apple Glaze for ham is one of my favorites. It is from my former mother-in-law. She was such a great lady. She was the world's best homemaker ever. Anyhoo… she used this glaze for the holiday ham at Christmastime. It is a-maz-ing. Seriously. The cinnamon, nutmeg, and cloves blend together and create the most heavenly aroma! 🙂 It is one of my favorite Christmas recipes!
Brown Sugar Apple Ham Glaze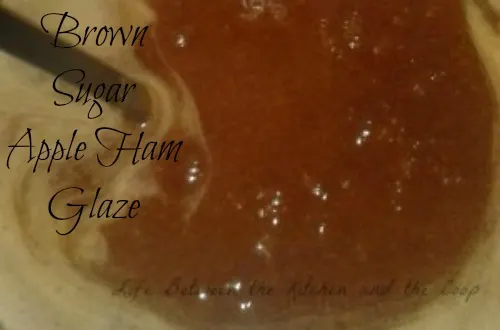 This post contains ads.
Brown Sugar Apple Ham Glaze Ingredients
1/4 cup butter
1 Tbsp. flour
1/4 cup orange juice
1/3 cup brown sugar
2 Tbsp. white sugar
1/4 tsp. cinnamon
1/4 tsp. nutmeg
1/8 tsp. ground cloves
1/2 cup apple jelly
Brown Sugar Apple Ham Glaze Instructions
Melt the butter in a saucepan. Mix in the flour. Once well-mixed, add the rest of the ingredients. Bring to a boil, stirring constantly. It'll look a something like this…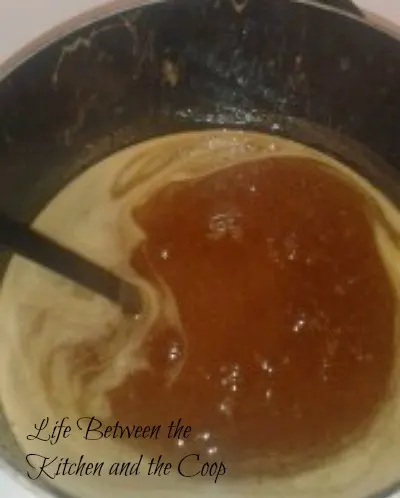 Once the brown sugar apple glaze is nice and hot, just drizzle it over your sliced ham. Christmas ham never tasted so good! You will LOVE it and your fam will, too!
Come and Follow Me on Pinterest for other yummy recipes and great tips!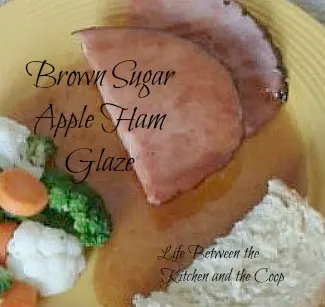 See you next time!
Deb
P.S. If you are looking for a delicious Christmas dessert, you HAVE to check out my Christmas Peppermint Ice Cream Dessert! Trust me, your family is gonna LOVE it!