Emergency preparedness is a huge subject and there is so much to know. As I have combed the internet reading about it, I realize how woefully unprepared we are here at our little urban homestead. Not a good feeling!
Everyone has to start somewhere though, so I am going to start with the basics. For today's post I am going to focus on emergency water, because none of us can survive long without it.
Emergency Preparedness Essentials-Water Supply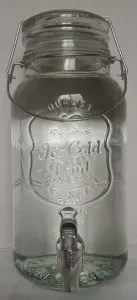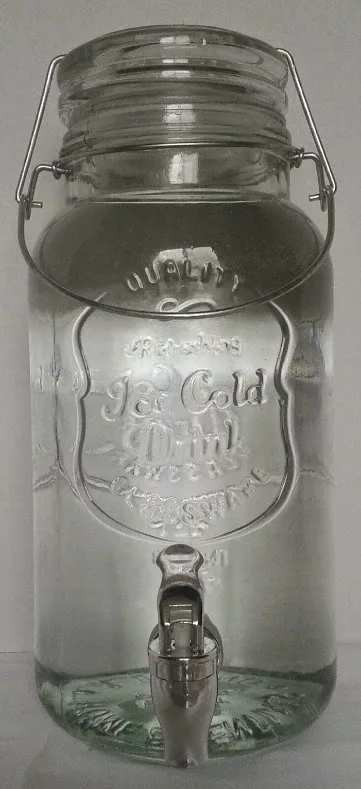 If something happens and circumstances do not allow the people in your home to access water from the faucet, best case scenario is that you have a water supply. In our home I have about 25 two liter soda bottles full of water. It takes up space that I would rather use for other things, but we do live in a relatively high risk earthquake area, so I do have that stored just in case.
When you store water, you will periodically want to refresh your supply so that it is clean drinking water quality. I also usually have a case of bottled drinking water in the garage.
If necessary, there are other places in your home that you can get emergency water…places you wouldn't think of usually, like the tank (NOT the bowl-too much bacteria-yuck!) of your toilet or your water heater (you can read how to get water from your water heater here).
If you are like me and you like your water clean, and even the tank of the toilet sounds rather unsavory, it is also good to know that there are a variety of water filters you can purchase to have on hand. They will do a better job than a sock and therefore the water will taste better.
A simple search of Amazon will give you an idea of what's available in terms of water filters-here are some options you could consider. Good things to think about now, before you need them, so that your family is prepared to handle whatever emergency comes your way!
Sometimes in an emergency you are stuck drinking whatever water you can find. What do you do if all that you have is some rather unsavory, dirty looking water to drink?
One simple way to filter water to get the worst of the debris out of it is pouring the water from one container through a sock – the sock is your filter – into another container. Ideally the sock will have multiple layers of material from large to small (the smallest in the toe of the sock) such as pebbles, charcoal, and sand into another container. Doesn't sound too tasty, but at least your water will have the chunks filtered out 🙂 .
If you don't have access to clean drinking water, the Center for Disease Control (CDC) also has some great, more detailed, recommendations for how to purify whatever water you can find outdoors. You can read about them here. It might be a good idea to print those out for your family's emergency binder if you haven't committed that information to memory.
More Emergency Preparedness Tips
How prepared is your family? What do you do to prepare for emergency? Here are links to some more great emergency tips you should definitely check out!
Emergency First Aid Kit Essentials You Need if You Have to "Bug Out" of Your Home
How to Make Your Emergency Water Storage Portable
How to Make an Emergency Plan for Your Family
What You Need in Your Bug Out Bag
How to Build Food Storage By Shopping Case Lot Sales
How to Have Fresh Organic Eggs (Without Going to the Store)
8 Things to Know When the Power Goes Out
3 Must-Haves for Your Bug Out Bag
How to Build a DIY Budget-Friendly Rocket Stove
See ya soon,
Deb