I have always tried to "be prepared". Even back in college, I was the one who took ALL of my textbooks to school in my backpack on the first day of school "just in case" I needed them. My roommates harassed me about that for a while.
I am early for almost everything (if I am late you know I really don't want to be there…lol). As a mom, I try to be prepared for contingencies (annoys my teenagers sometimes), but when it comes to emergency preparedness I always feel like I am a little lacking. That has been on my mind a lot lately.
I would like to think it is because we live almost on top of a fault line and are "overdue" for a massive earthquake or because of the fact that self-reliance gets discussed a lot at my church, but the truth is that I am pretty sure it mostly has to do with watching Rick and Daryl and Carol and Maggie and the rest of The Walking Dead gang as they struggle to survive in the zombie apocalypse! I don't want to eat squirrels and bugs. I am a geek. I know. I know.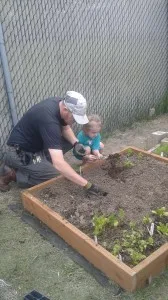 I don't feel like my family and I are as ready for a real emergency as I would like. We have some food storage, we garden, we do some canning, we have a 72 hour kit…although I don't think it is complete.
I have some water supply. I have a ton of half burned candles and a few flash lights (I probably should check their batteries). We have a few months supply of our medications. We even have our chickens to supply us with eggs (as long as we continue to have food for them so that they don't starve!).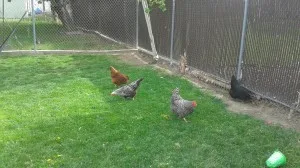 My husband hunts and fishes and he is very knowledgeable about survival, so in that regard we are okay. But what if something happens and he is unable to get to me and the kids? Or what if there are supplies we need that we don't have?
I have felt the need to start doing some serious research and get us ready so when the zombie apocalypse…or The Big One (earthquake) comes…or whatever emergency…where life as we know it ceases, temporarily or permanently, we will be ready.
So…I have decided to write a series of posts to address some of those things and share what I learn. If any of you have comments about what you and your family do, I would love to hear them! Please share them!
Update: Check out some of my emergency preparedness posts!
Emergency First Aid Kit Essentials You Need if You Have to "Bug Out" of Your Home
How to Make Your Emergency Water Storage Portable
How to Make an Emergency Plan for Your Family
What You Need in Your Bug Out Bag
Food Preservation Tips to Make Food Last Longer
How to Build Your Food Storage Shopping By Case Lot Sales
3 Must Haves for Your Bug Out Bag
How to Have Fresh Organic Eggs Without Going to the Store
8 Things to Know When the Power Goes Out
Water-Emergency Preparedness Essentials…Your Water Supply
How to Build a DIY Budget-Friendly Rocket Stove
See you next time!
Deb
Come and Follow Me on Bloglovin'!