Here we are at the end of February already! Can I just say that I am so glad that spring is almost here??? This winter we got lots of snow in Utah and I. Am. Just. Done. Enough is enough. Yesterday we had temperatures in the mid-50's, which really got me thinking about planning the garden. Around this time of year we always start planning what we are going to plant.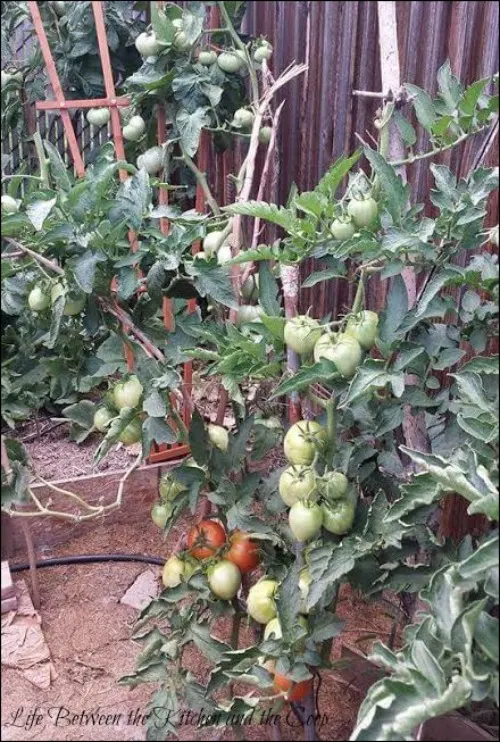 Among other things, we usually grow some herbs…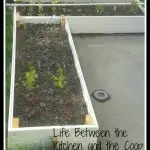 And raspberries to make raspberry jam…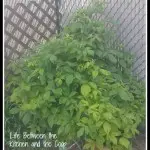 And LOTS of tomatoes for canning salsa!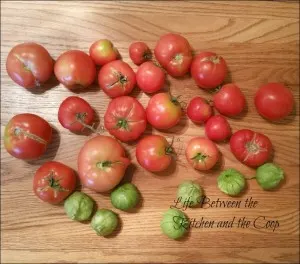 Do you have a garden? Or are you thinking maybe this is the year to start gardening? If so, here are a few things that you should think about:
One of the most important things is to think about what you will use and what you plan to do with it.
Figure out what grows well in your climate.
If you are not interested in canning for food preservation, there are lots of things that you can do to preserve food without canning.
Are you going to be brave and make this the year that you try out canning and work on building up your food storage?
Another thing you will want to think about is whether you will plant from seeds or if you will buy starter plants. Starter plants cost a bit more, but they make gardening SO easy! We do a combination of the two. This year I got an awesome deal on vegetable seed packets at Dollar Tree (4 packets for $1), so I think that we will be using more seed than last year. (By the way, did you know you can grow your own starter plants in the house using empty toilet paper rolls and a cake pan? I will do a post on that soon…we are getting ready to do it.)
As the spring progresses into summer, I will be sure to share more food preservation tips with you! In the meantime if you want more guidance on planning YOUR garden for this summer, CLICK HERE to check out my post Planning The Garden for this Summer!
And finally…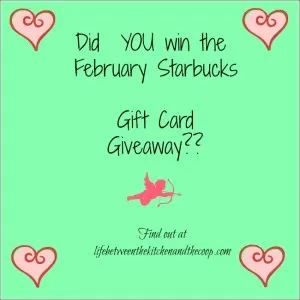 Before I sign off, I want to announce the February 2016 winner of the Starbucks $10 gift card is:
[email protected]—please watch your email inbox for instructions on how to claim your prize! The rest of you, don't lose heart…if you are signed up for my monthly newsletter you are automatically entered in the drawing EACH AND EVERY MONTH! If you aren't already signed up for my newsletter, you can read about it and SIGN UP HERE! You can also sign up for the newsletter (and be registered to be in the monthly Starbucks gift card drawing) in the sidebar or in one of the optin boxes on this site! (Don't worry…I hate spam, too! I promise you will only get one or two emails a month from us. I won't flood your inbox!)
Warmly,
Deb
P.S. As you are planning your garden, maybe you are thinking about trying out canning to preserve more of your produce? If you are, I highly recommend that you CLICK HERE to check out my post How To Can Salsa-The Easy Way. So easy. The taste is amazing. I cannot stand store salsa anymore, so we grow A LOT of tomatoes!