I have gone back into my archives and found five awesome chicken recipes you can make for dinner tonight. Do you ever stand there looking at chicken breasts in your refrigerator, bored with the recipes you usually make and wonder unenthusiastically, "What am I going to make for dinner tonight?" We've all been there many times, am I right? Each of these are favorites at our house and I think your family is sure to love them!
Five Easy Chicken Recipes to Make for Dinner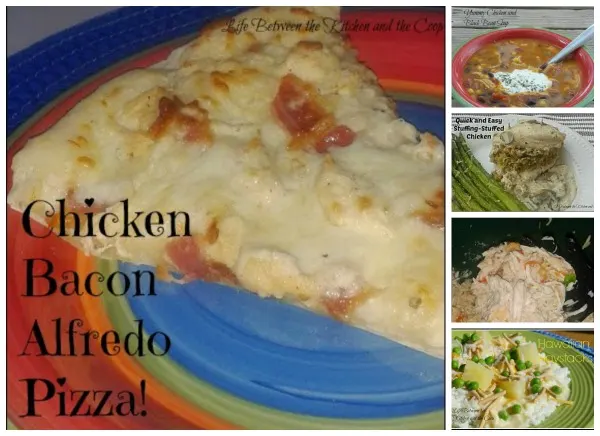 Homemade Chicken Bacon Alfredo Recipe
I'm going to start you off with a recipe for Homemade Chicken Bacon Alfredo Pizza, which is a personal favorite of mine. I could pretty much eat pizza for every meal and not complain…there are so many delicious kinds! (Yep…I even eat cold, leftover pizza for breakfast.) This chicken bacon alfredo pizza is delicious – top notch pizza! In the recipe I have linked you to my favorite alfredo sauce recipe (from another blog), but if you don't want to make homemade sauce, you could certainly use your favorite jarred sauce. We. Love. This. Pizza. Click here to check it out!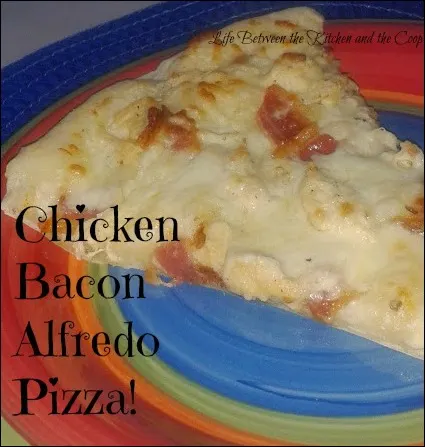 Easy Salsa Chicken Recipe
Another one of my favorite chicken recipes is Easy Salsa Chicken—the thing I REALLY love about salsa chicken is that it can be made into several different types of dishes—it's so versatile! Click here to go to the recipe for this wonderful slow cooker recipe that can be used to make things like chicken soft tacos, chicken and black bean soup, chicken and cheese quesadillas, chicken enchiladas, or any other mexican-inspired chicken recipe! I usually make a lot and then use the leftovers later in the week to make a different dish! It also freezes well if you don't want to eat two chicken meals close together! It is definitely one of my go-to recipes—trust me…you want this one in your recipe collection!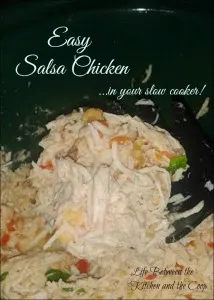 Quick and Easy Stuffing-Stuffed Chicken with Mushroom Sauce
One of my most popular posts has been Quick and Easy Stuffing-Stuffed Chicken with Mushroom Sauce. It is definitely another favorite at our house. Basically a flattened chicken breast that is folded over and stuffed with stuffing (held together with toothpicks) and then covered in a creamy, delicious mushroom sauce.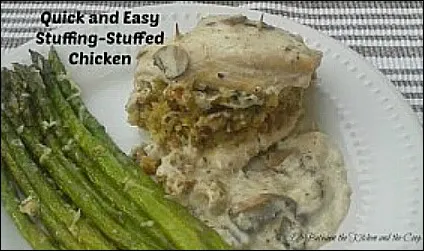 Yummy Chicken and Black Bean Soup Recipe
Next, just to show you my FAVORITE thing to do with the Easy Salsa Chicken recipe from above, I present Yummy Chicken and Black Bean Soup! This soup is just divine. It has a great bold flavor. If you like southwestern/mexican food, you WANT to make this! Just before serving, I always throw a dollop of sour cream on top because it makes the liquid just a bit creamy and so rich tasting.
By the way, if you haven't made my salsa chicken yet and therefore don't HAVE leftover salsa chicken to throw in this soup, no worries! You can just put in salsa and chicken individually and it will still taste great! Click this link for the recipe for my Yummy Chicken and Black Bean Soup!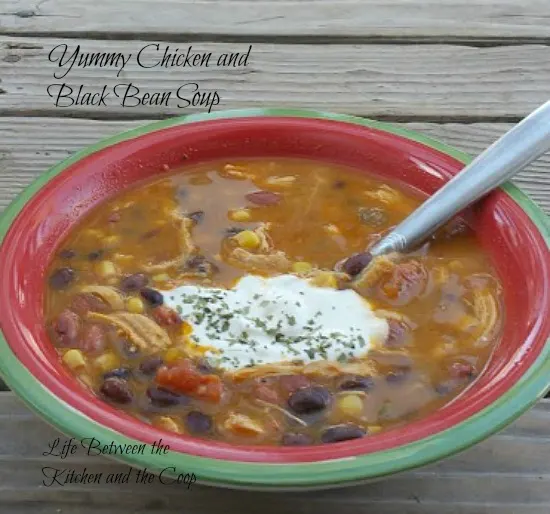 Hawaiian Haystacks
Finally, I was lucky enough to get to do a guest post on the Mrs. Happy Homemaker blog a few months ago and in that post I shared my recipe for Hawaiian Haystacks. You might look at the ingredients list and think to yourself, "This girl is crazy." Trust me. They are amazing. The combination of the warm sauce with the rice makes it the perfect comfort food and it has a great combination of sweet and salty. Click here to head on over to Mrs. Happy Homemaker's blog to check out my Hawaiian Haystacks.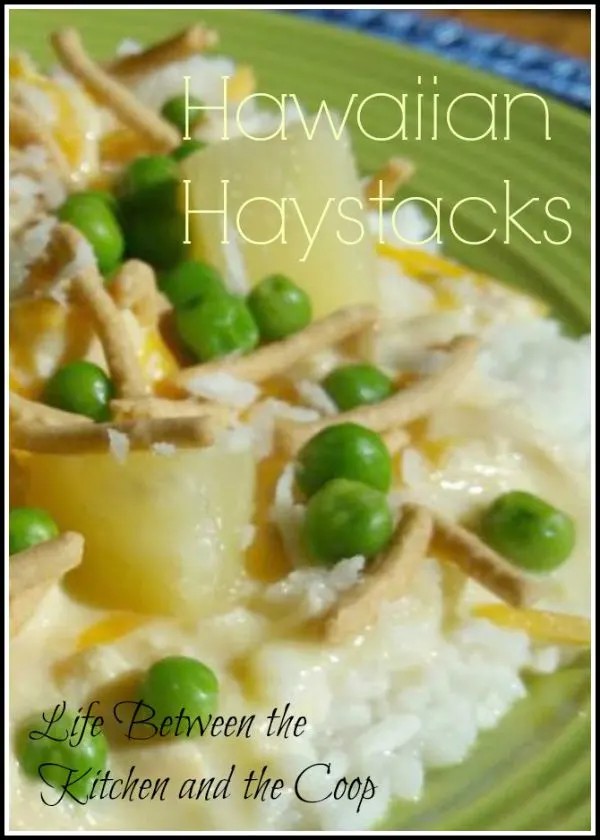 Is your mouth watering yet?

So to recap, here are the links to five of our family's favorites things to do with a chicken breast:
Well, I hope I have given you some helpful dinner ideas to help you figure out what to make with that chicken you have in the fridge. Now, before I go, I have a little confession to make. Sometimes…just sometimes…I am just to darned lazy to cook and I order pizza. If that's you today, don't worry. I won't tell! 😉
See ya next time!
Deb