We just got a few new baby chicks last week because the chickens we have are getting older and will probably stop laying soon. We love having chickens for a lot of reasons…greater self-sufficiency, better emergency preparedness since eggs are a great source of protein, fresh eggs available all the time so I never have to run to the store just because I need eggs and we ran out, not to mention chickens are just really fun to watch! Anyway, we have gotten pretty used to our "farm fresh" eggs…so we decided it was time to go pick out some new baby chickens. My husband, our four year old, and I climbed into the SUV and headed off to IFA to see what we could find. Since baby chicks seem to do better in a group, we went with the intention of getting 3 or 4 chickens. This time we actually came home with five chickens AND another animal…but I will tell you about that one in a minute!
We love to get our chicks at IFA because they have a great selection. It is so fun for my four year old (and us) to see all of the cute little chickens eating and listen to the sounds they make!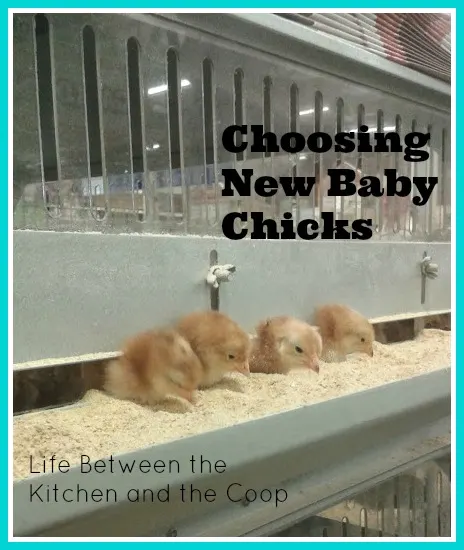 IFA sends chickens home in a carton. All five of them were together and my four year old couldn't get enough of watching them! Meet Maggie and Michonne (the two bigger yellow ones), Sox (the dark Sussex in the back), Carol (the yellow and black one), and Jessie (the smaller yellow one). Aren't they cute??? 🙂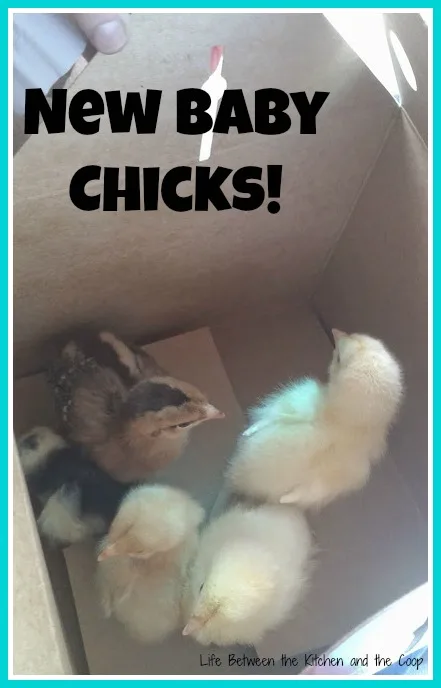 Maggie and Michonne are both cochins. We have a cochin already named Elsa that I just love. She just has the sweetest personality, so I wanted to get more cochins.
This is Elsa…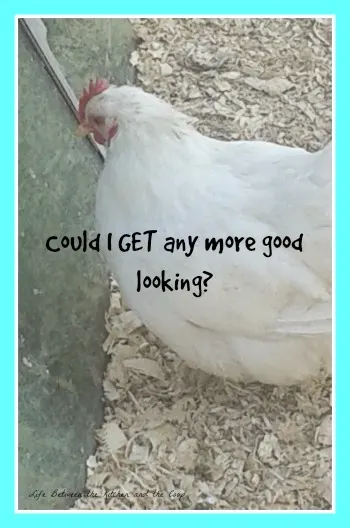 So, anyway, at IFA I told my husband, "let's get two of those" (cochin babies), not realizing he already had three babies in the carton. So instead of getting three or four chickens we got five…I didn't realize that til we got in the car! Oh, well! My four year old couldn't wait to get home to hold the babies either [and yes, I probably should have washed my car windows before we went to IFA since I would be taking pictures. lol 🙂 ]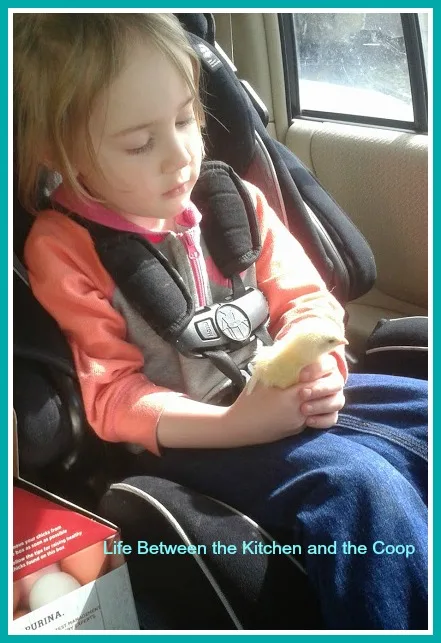 Do you have chickens or have you been thinking about getting them? There are lots of great resources available for people who are new to having chickens. Since I am a blog-loving kind of person, one of my favorite resources is The Chicken Chick. She is very knowledgeable and also fun to follow on facebook! You should check her out!
Oh…and did I mention my husband decided we need a turkey??? How do I let him talk me into these things? So we got this little guy (or girl…we don't know how to tell!)…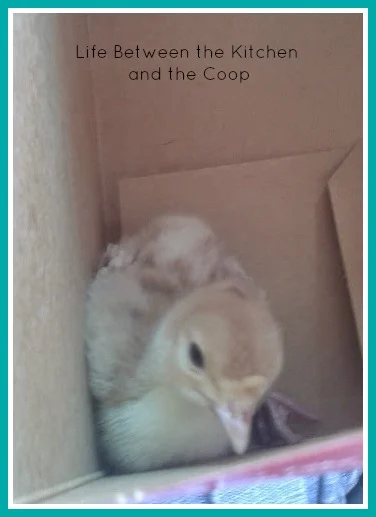 The baby turkey is surprisingly sweet. Miss M (our four year old) named it "Cutie". 🙂 He/she loves to be held and fell asleep in my hand when we got home. Seriously so sweet.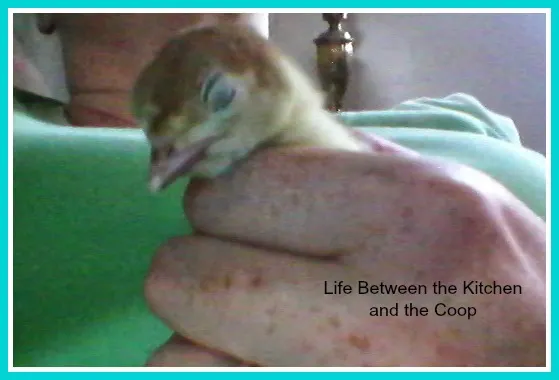 So that's what's new at our house. I started writing this post last week and already the baby chicks are getting so big! More pics to come soon!
Til next time-
Deb