In my last post, I promised to tell you about Easter at our house. Easter weekend this year was so fun. We had tons of family in town because of our sweet little nephew's baby blessing which was scheduled on Easter Sunday. We spent Saturday evening having a yummy belgian waffle bar and family time at my in-law's house. After we got home from that and I got Miss M off to bed, I let the Easter bunny know we were ready for the Easter baskets to be filled…
Aren't these baskets cute? My mom and sister made them for our whole family!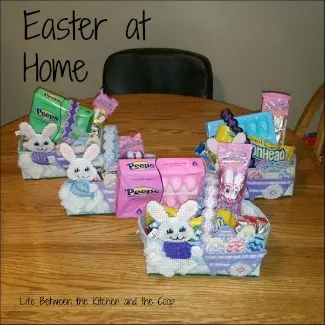 This little one was thrilled with all of the yummy treats in her Easter basket! I don't know if the seventeen-year-old was…she came up and took her basket downstairs when I wasn't looking. I hope she thanked the Easter bunny!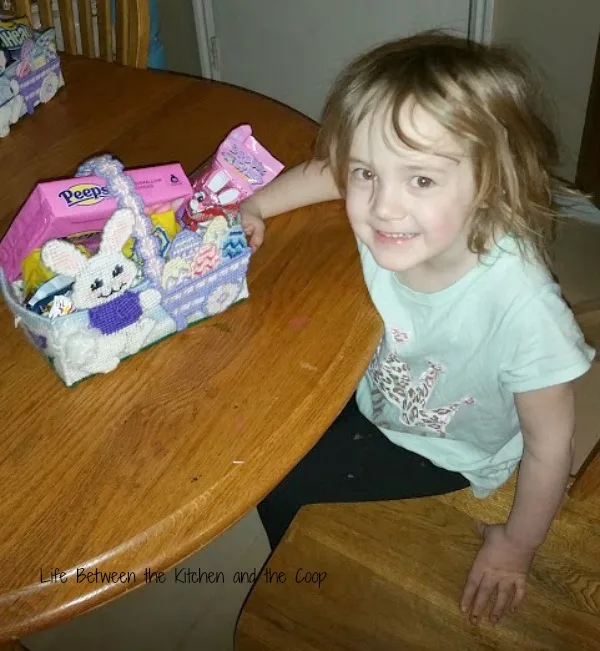 Once the baskets were taken care of, we had to hurry and get ready because we needed to get down to Provo for my niece's baby's blessing. My poor husband was sick with the flu and couldn't come with us to the blessing. I hated to leave him behind, but we did not want to miss the baby blessing. We HAD to leave the sick-o behind. Before we left to go down to Provo, my sweet little five-year-old wrote this letter for her daddy: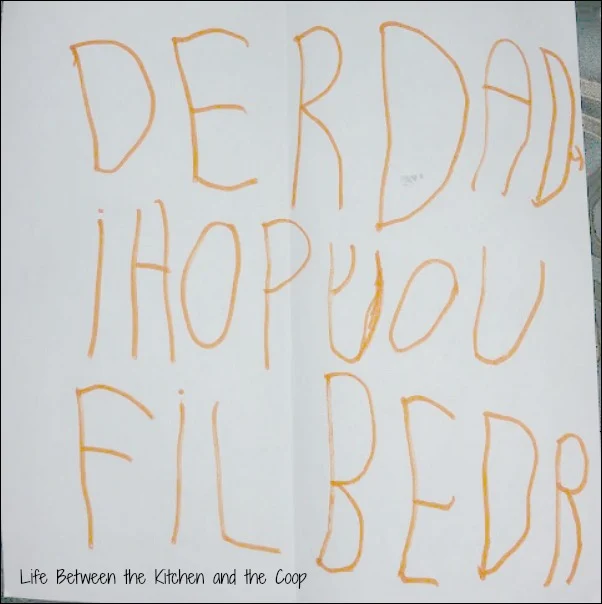 So sweet, right?
We abandoned daddy and made the 1/2 hour trip down to Provo for the baby blessing. My cute niece, her husband, and their new little guy make such a cute family, don't you think? 🙂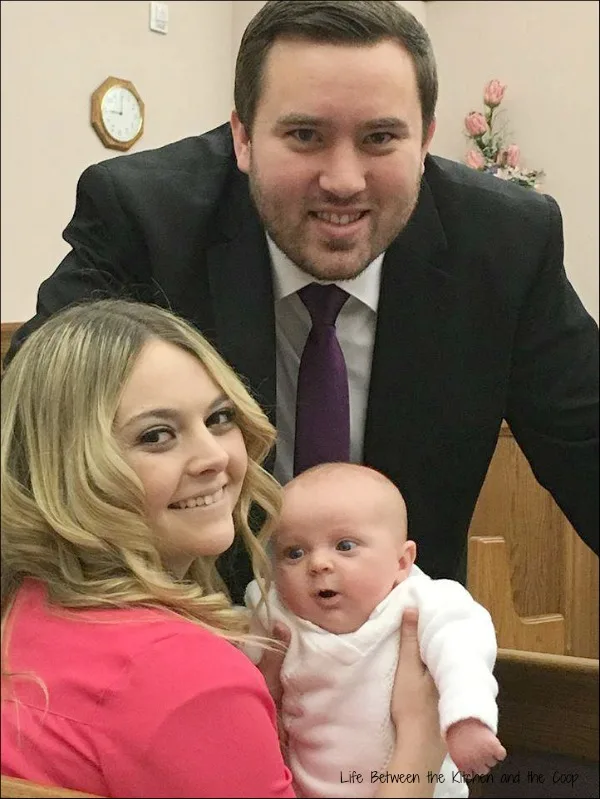 After the blessing we had a family lunch. It's a pretty good sized family—there were probably 40 or 50 people there. It's always a good time when we all get together. While I was chatting with people I hadn't seen in awhile, my seventeen year old and my brother-in-law (the baby's granddad) hijacked my phone and took probably thirty selfies and pictures with it. I am posting this to pay them back. 🙂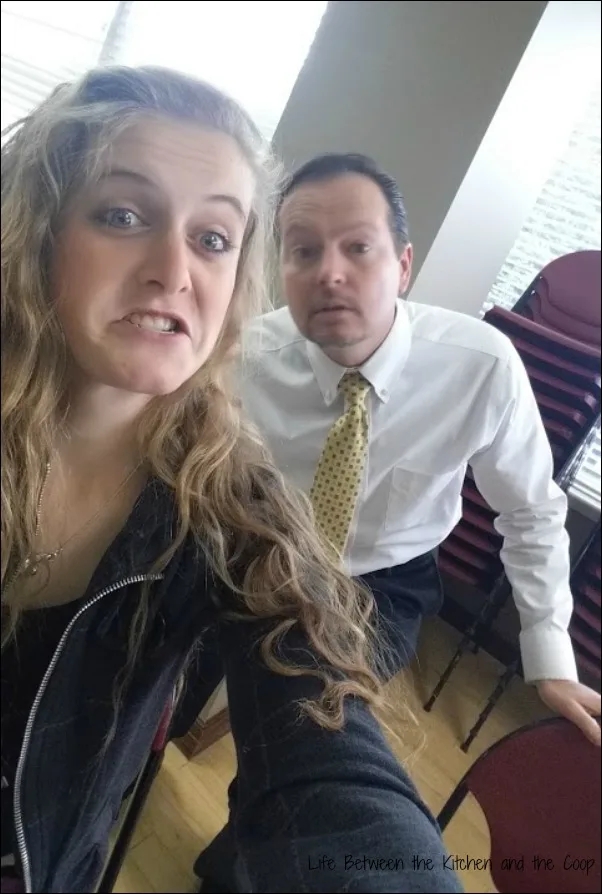 They did get this cute shot, though. Sisterly love. How sweet!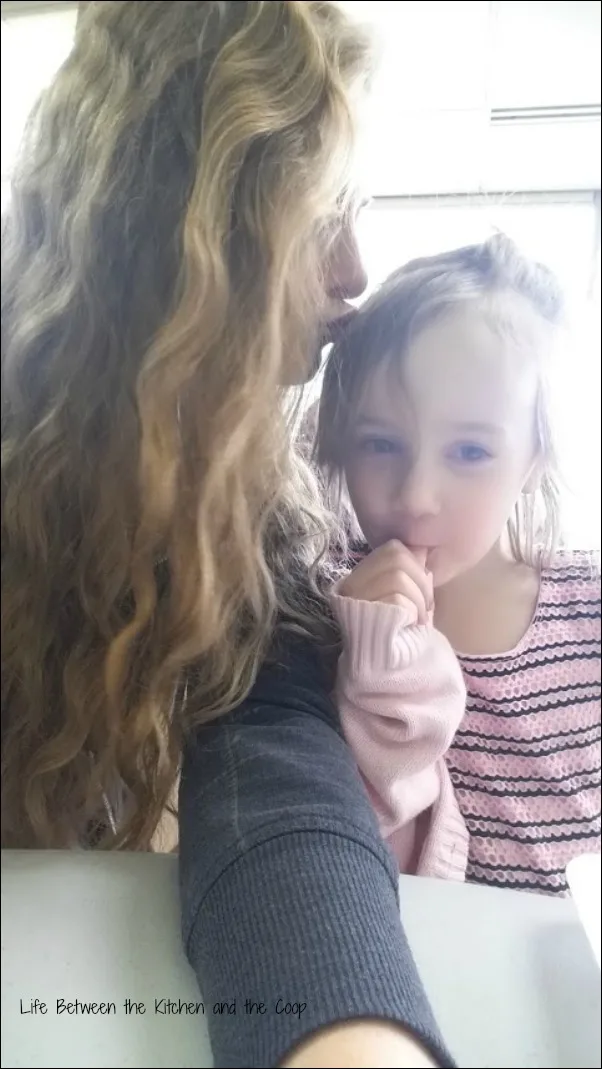 When we got home from Provo, we had a little Easter egg hunt for Miss M in the backyard. She stayed inside with her teenage sister while I went outside to hide the eggs. I took my sweet Zoie (a rescue mut we have had for 10+ years) outside with me.
I hid this egg near the fence for the chicken coop…until…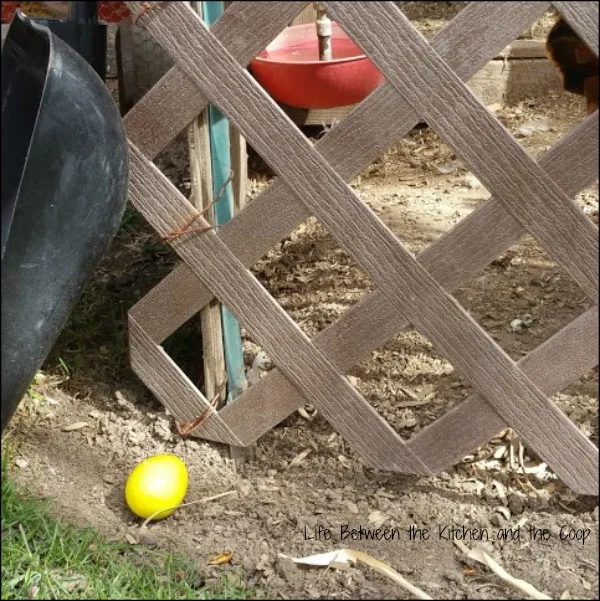 These naughty girls started tapping on it through the fence and I had to move it!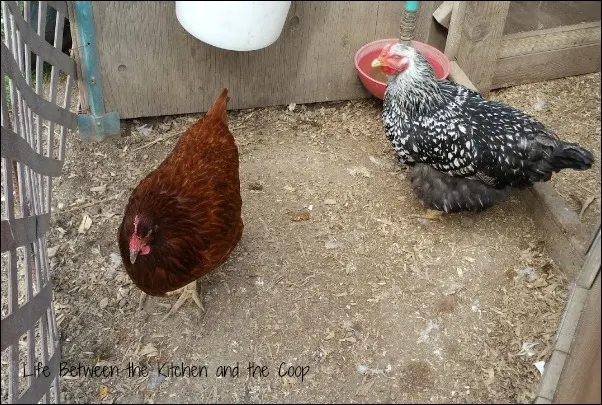 Anyway, after I had hidden all of the eggs, I went inside to get the little miss and her older sister. After I did that, I came out and found that my naughty dog had helped herself to some Easter candy!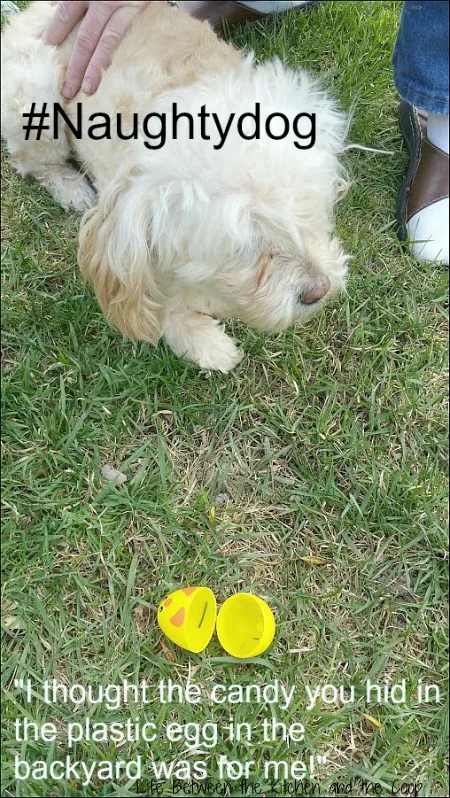 Fortunately, there were plenty of other eggs full of candy. Miss M had a great time running around looking for the eggs full of candy and other random treats that I had hidden. She was grabbing one egg while eyeing the rest of the yard and figuring out where to run to get the next one!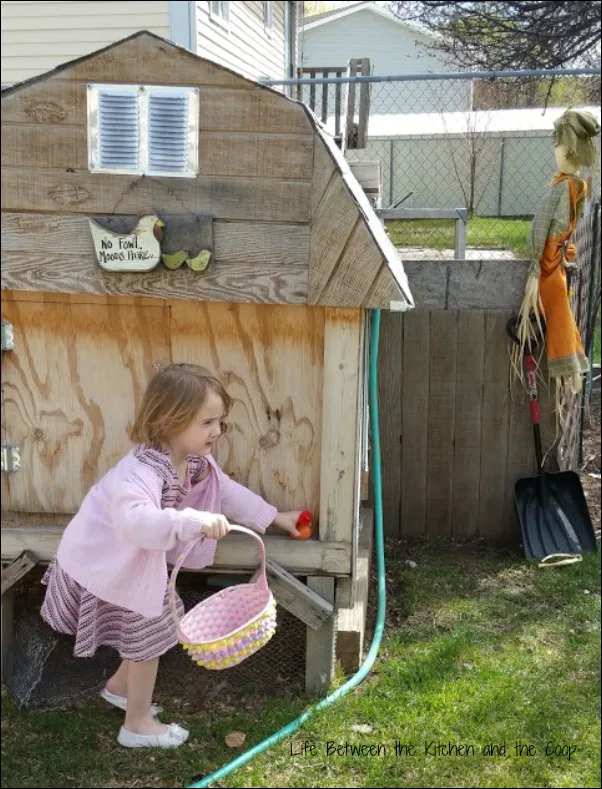 *affiliate
Now that Easter is over (like any holiday) I like to shop the sales! Yay! There are super cute Easter outfits on sale now that the holiday is over. I always love to save a few bucks and shop ahead for next year, don't you? Here's a link if you want to see if what you are looking for might be on sale!



Anyway, I hope you got to know me a little better hearing about Easter with my family. How was YOUR Easter? I would love to hear from you! Please feel free to leave a comment, send me an email (debra@lifebetweenthekitchenandthecoop), or CLICK HERE find me on Facebook!
Happy Spring!
Deb