This recipe for strawberry brownies are a yummy summer treat. The fluffy cream cheese whipped topping is lightly flavored with strawberry syrup and then it is garnished with fresh strawberries and grated chocolate. When I made them last week I served them chilled and they were a-maz-ing. If you like strawberry desserts, you are gonna love this recipe. It's the perfect summer dessert for your next barbecue or family gathering!
Strawberry Brownies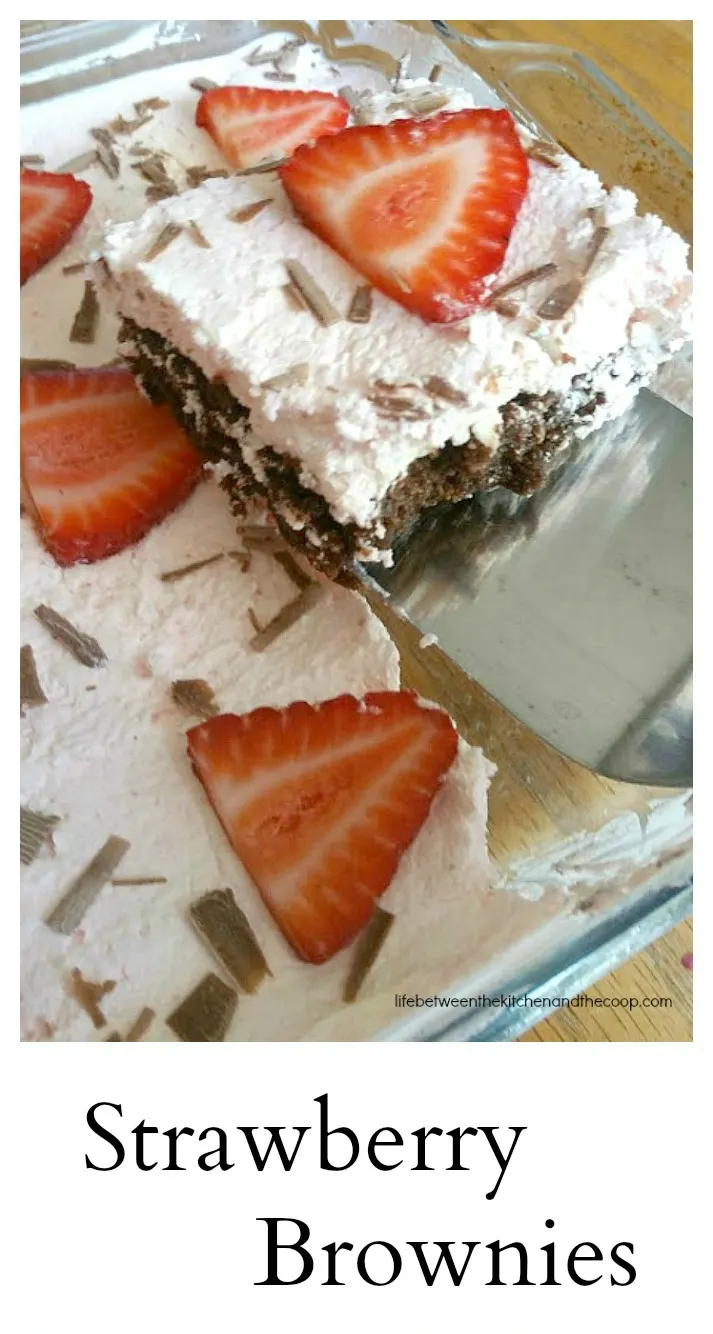 Ingredients for Strawberry Brownies
Prepared brownies (use your favorite recipe or make them from a mix)
1 package cream cheese, softened
1 tub whipped topping
1 Tbsp strawberry syrup
Sliced strawberries
Grated chocolate
How to Make Strawberry Brownies
First, you need to make some brownies. You do that according to your favorite recipe for brownies or by following the directions off of a brownie mix box. The honest truth is most of the time when I make brownies I make Betty Crocker fudge brownies cuz I think that they are delish! That's what I used for this recipe. (I made the brownies in an 11 inch by 7-inch pan so that they would be a little thicker brownie.)
Once your brownies are made, set them aside to cool.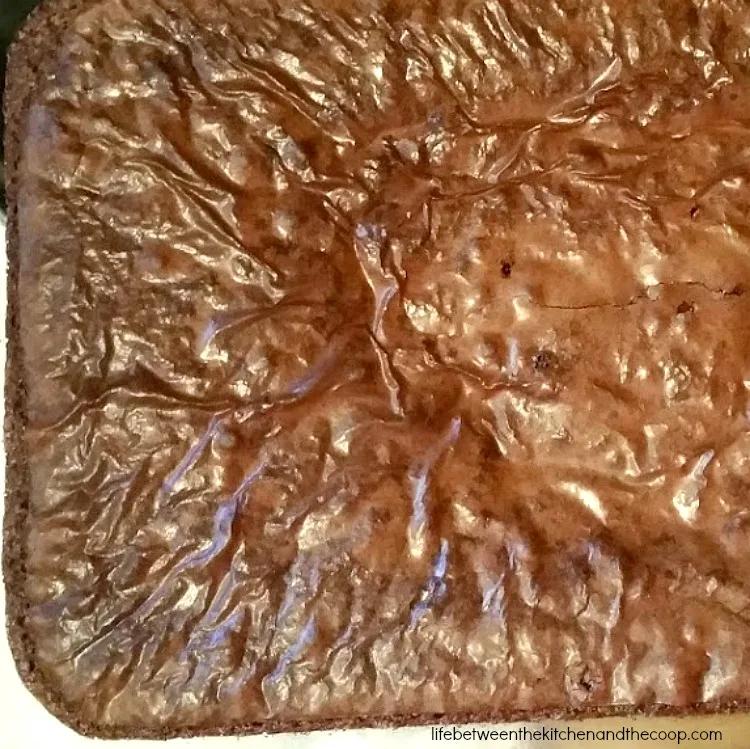 Once the brownies are cool, use a hand mixer to whip the softened cream cheese in a large mixing bowl until smooth. Next, fold in the whipped topping and a tablespoon of strawberry syrup (the same strawberry syrup you use to make strawberry milk for your kids).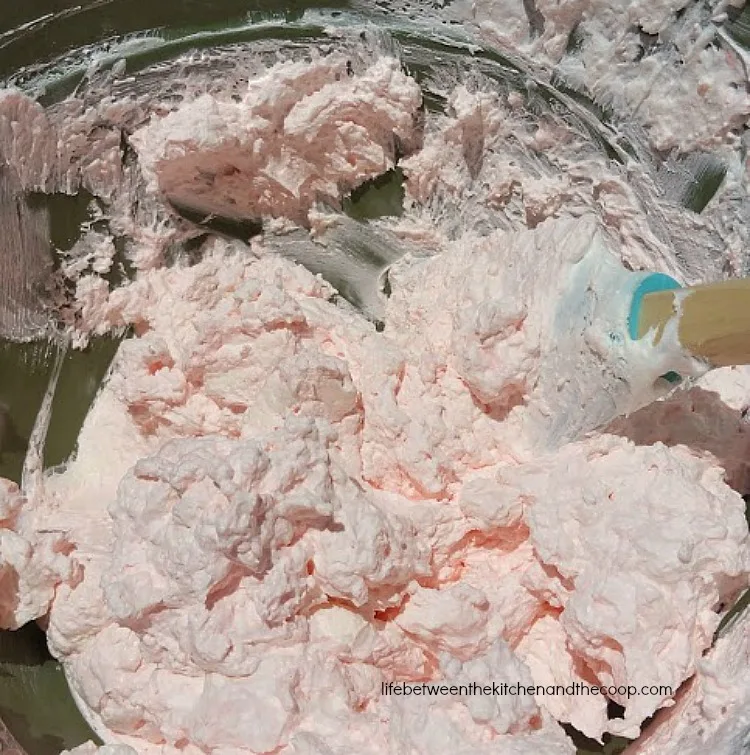 Spread the cream cheese mixture on the cooled brownies.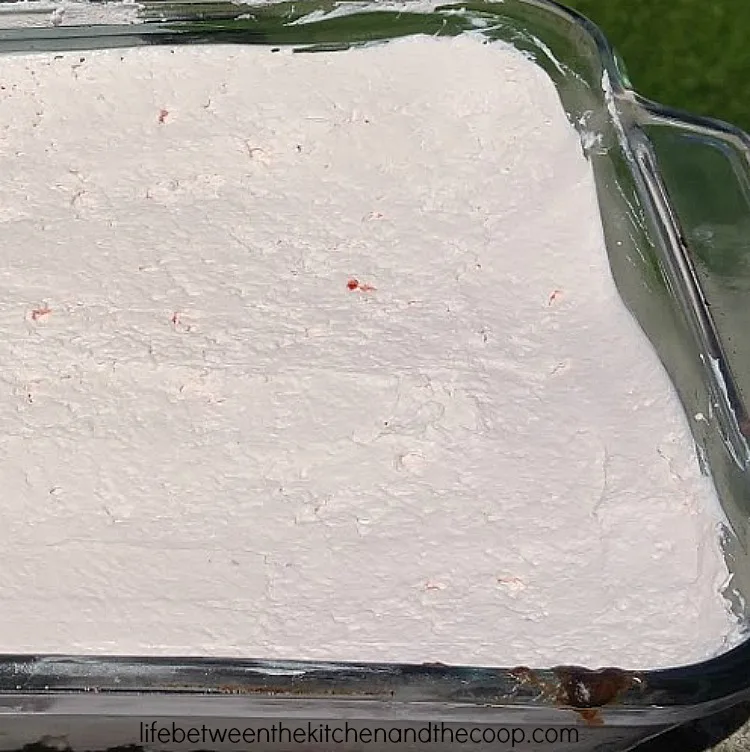 Top the brownies with sliced strawberries and grated chocolate. (To grate the chocolate, I just use a potato peeler on a chocolate bar.)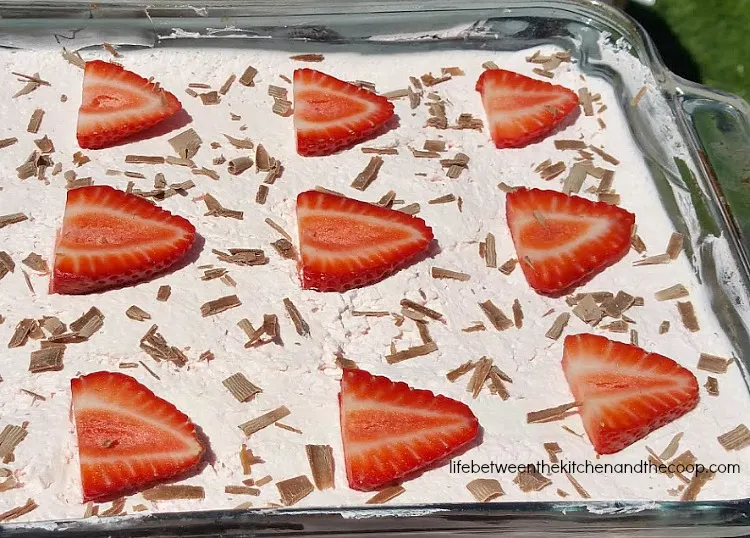 After you have topped the brownies with the sliced strawberries and grated chocolate, put them in the refrigerator and chill until you are ready to serve them.

I think you and your family are going to love these strawberry brownies! (If you love this recipe, you should also check out my
strawberry fluff dessert
recipe!) Tell me…what is YOUR favorite summer dessert?