This post contains ads.
We made grilled corn along with some steak on our backyard grill yesterday and it was amazing. (I don't know if I can even call it a recipe because it is so easy!) It was my husband who did the grilling because I got a Mother's Day break! Now we have grilled corn on the cob in the past, but this time we changed up how we grilled the corn. I want to share with your some tips we've learned.
Usually we grill corn on the cob while it is still inside the husk and wrapped in foil. This time we didn't do most of them that way so that you could see the corn in the pictures. That said, it IS juicier if you cook it in the husk AND in aluminum foil. I highly recommend it. Of course, remember to butter, salt, and pepper it, too!
Corn on the Grill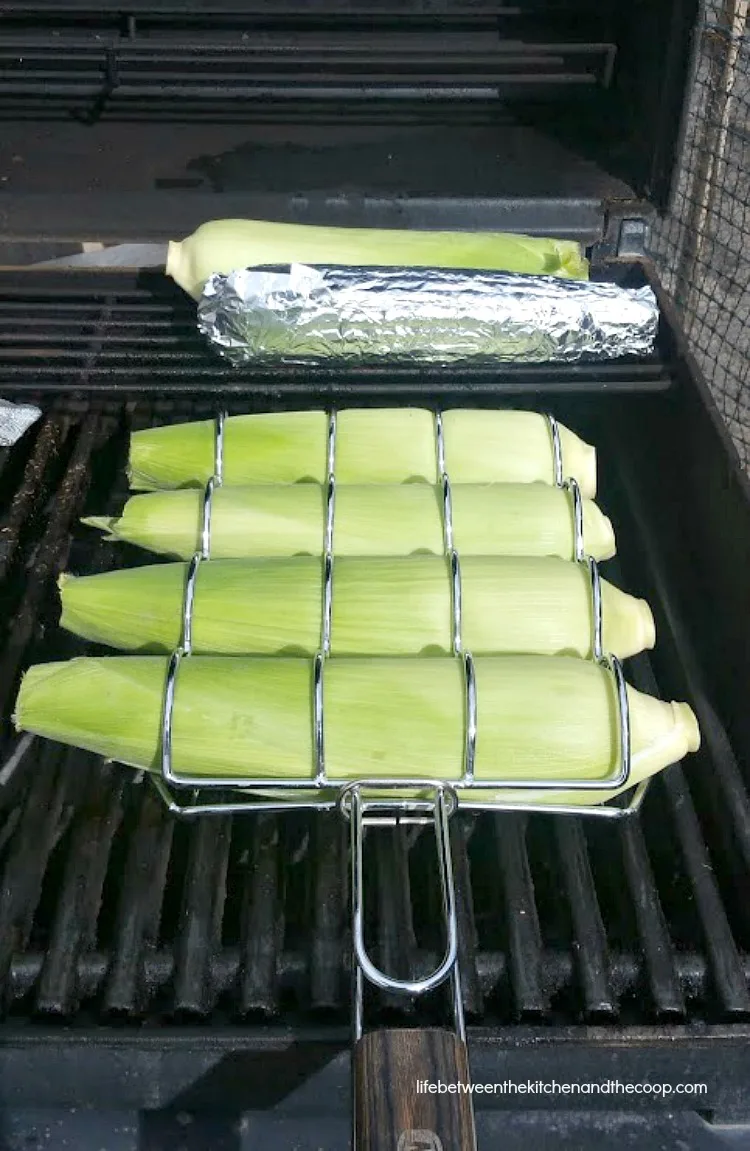 Using a Corn on the Cob Grilling Basket
We gave something new a try – a corn on the cob grilling basket. It was pretty nifty watching my hubby cook with it because it made turning the corn so easy. I searched on Amazon and found an affiliate link for Cameron's corn on the cob grilling basket for you if you want to check it out.
I'm an Iowa girl, born and bred. I have long since transplanted myself in the west, but when it comes to corn on the cob, I am a bit of a self-proclaimed expert. I've got your back when it comes to the corn. Just sayin'.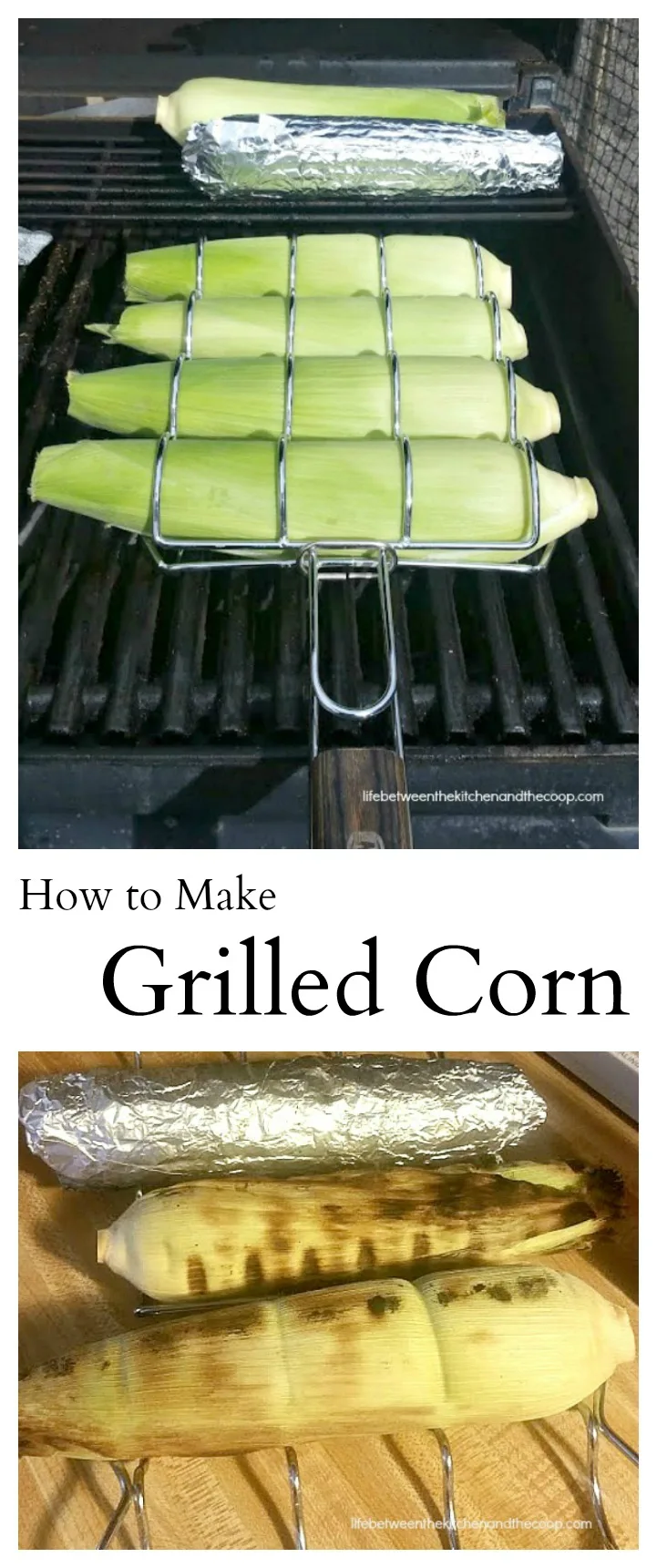 After our little picnic in the backyard yesterday, we shared the leftover cobs with our chickens. They loved eating the leftover corn right off of the cob! Aren't they cute?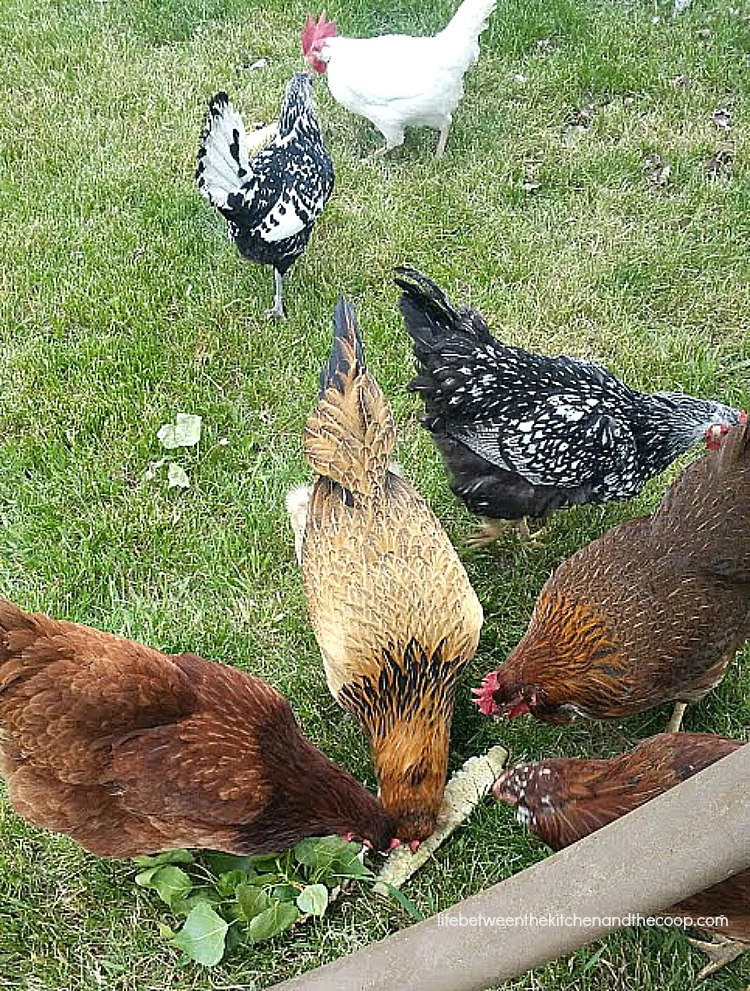 Enjoy your grilled corn on the cob! See you next time!
Deb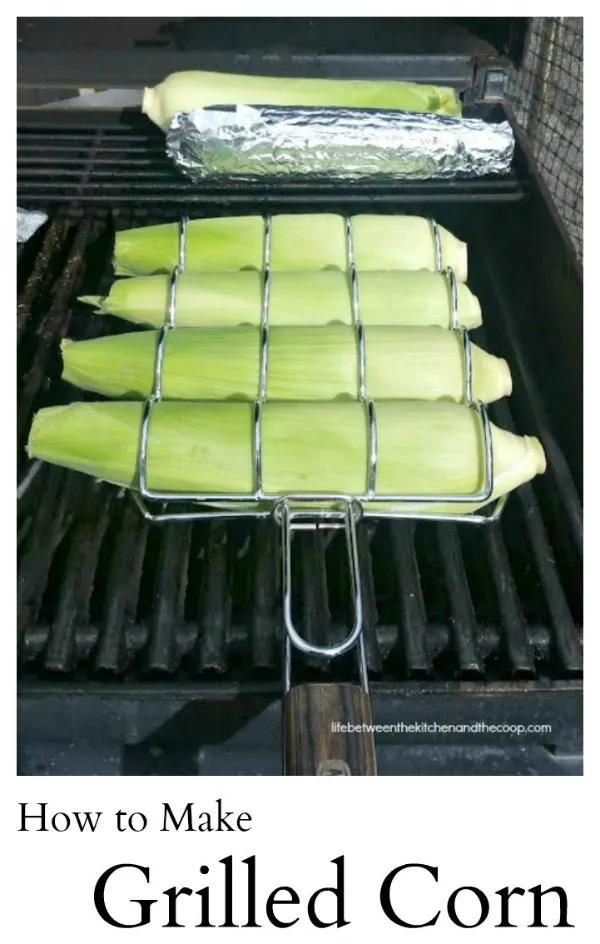 P.S. If you have barbecue or picnic this summer, be sure to try this grilled corn! And you should try my Strawberry Fluff Dessert recipe to serve with it!