If you are looking for a great Christmas treat recipe that your family will love, you must try these Christmas Peppermint Chocolate Chip Cookies!
These cookies are one of my favorite Christmas recipes! I made a double batch of these this week and my family had devoured them in less than two days! I mean, everybody loves a chocolate chip cookie…but this takes it to the next level with a crunchy, refreshing candy cane in it! Even the 17 year old at our house complimented me on the cookies…and getting a compliment from a 17-year-old girl is not easy!
Christmas Peppermint Chocolate Chip Cookies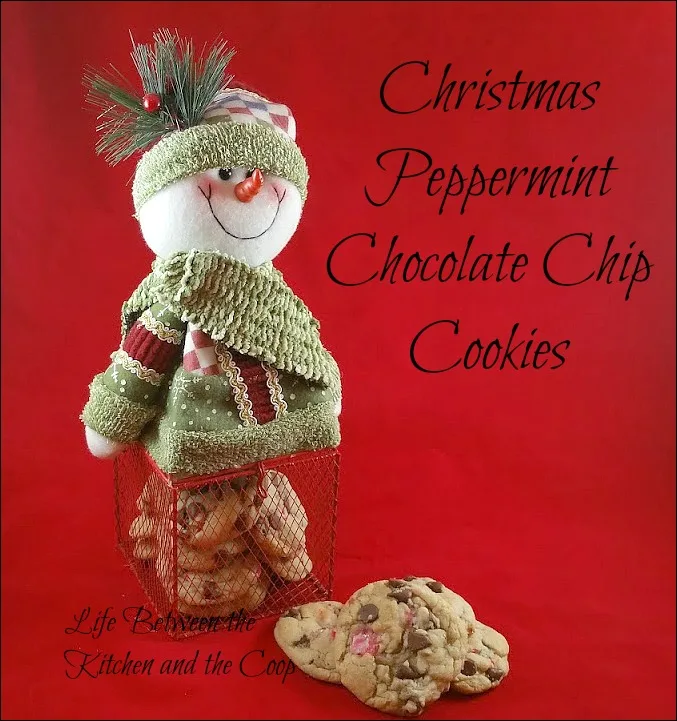 This post contains ads.
Christmas Peppermint Chocolate Cookies-Ingredients
1/2 c butter, softened
2 eggs
2 tsp vanilla
1/2 c vegetable oil
1/4 c applesauce
1 c brown sugar
1 c granulated sugar
4 c flour
2 tsp baking soda
1 tsp salt
12 oz bag of chocolate chips
3 regular sized candy canes, coarsely crushed
Christmas Peppermint Chocolate Chip Cookies-Directions to Make
In a large bowl, mix softened butter, eggs, vanilla, vegetable oil, and applesauce together.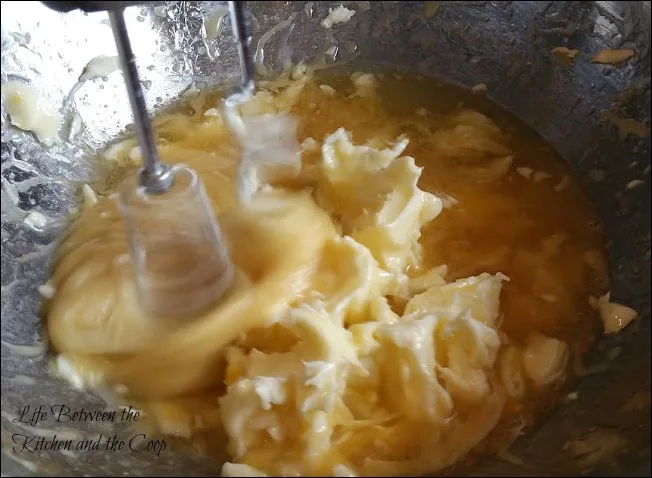 Once well-mixed, add the baking soda, salt, and flour. Mix well again.
Fold in the crushed candy cane…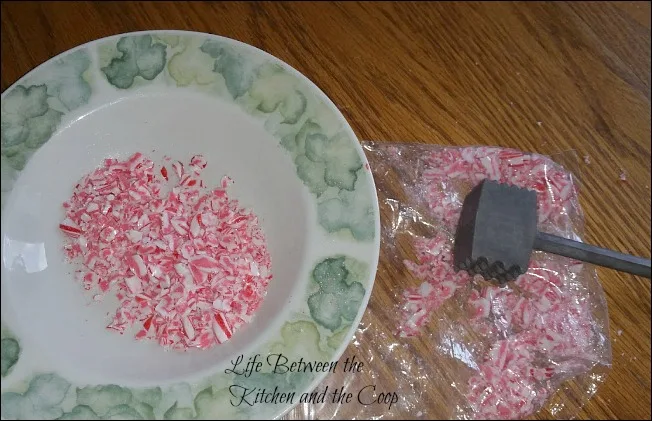 and the chocolate chips…til it looks a little somethin' like this (don't mind my teenager stealing some dough!):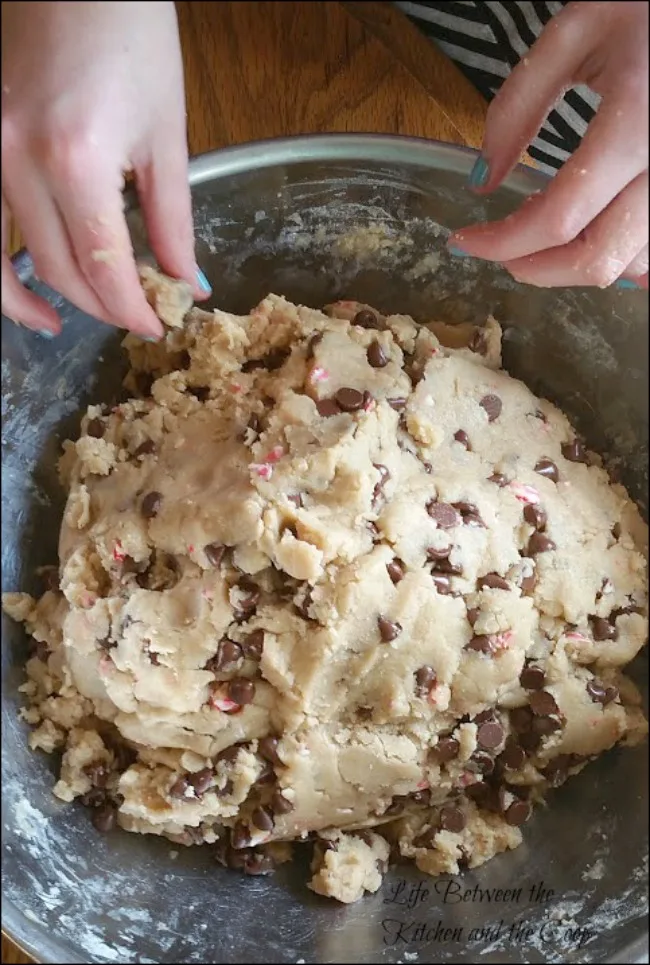 Preheat oven to 350 degrees.
Prepare a cookie sheet with cooking spray.
Make the cookie dough into one and a half-inch balls and place them on the cookie sheet (I usually fit 12 to a cookie sheet).
Bake at 350 degrees for 8-10 minutes, until starting to lightly brown on top. Do not overcook it! Cool on cooling racks.
I like to make a double batch of peppermint chocolate chip cookies and then put them in gallon-sized freezer bags with a slice of plain bread (it keeps the cookies from drying out).
These are so delicious with a glass of cold milk! Put them in your Christmas cookie jar & your family will LOVE them!
Be sure to set them out on a cute Christmas platter when you have your holiday celebrations! They also make a great neighbor gift for the holidays!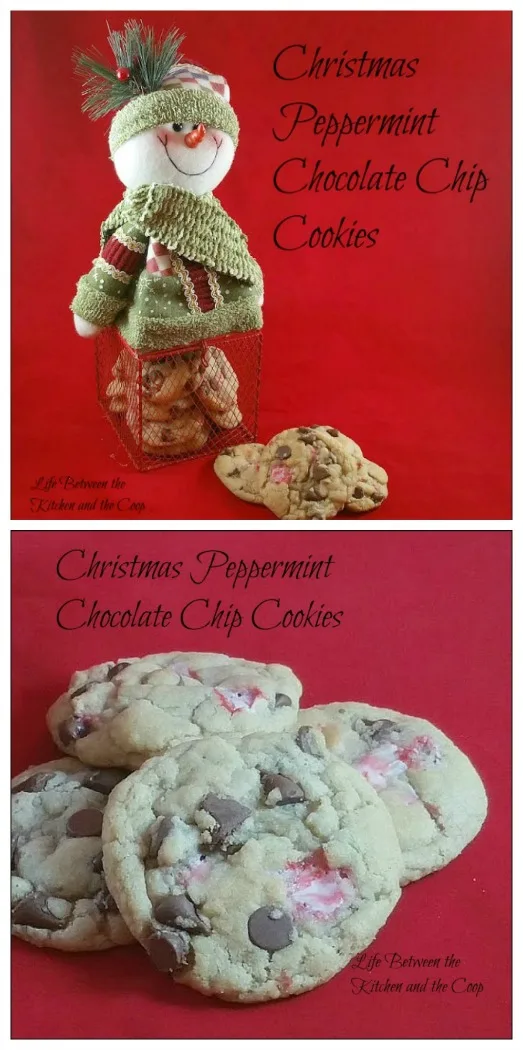 See you next time!
Deb
P.S. If you like these Christmas Peppermint Chocolate Chip Cookies, you will LOVE my Christmas Peppermint Ice Cream Dessert!