At our house, we love homemade pizza. I have a recipe for pizza dough that I make in my bread maker. It's super easy to make. You can try my pizza dough recipe or use your own. If you don't want to do that, you can also let a loaf of Rhode's bread dough thaw, but not rise. Then just roll it out like you would pizza dough. You are ready to make your pizza! If you are cooking on a pizza stone (which I strongly recommend), lightly flour the preheated stone. Using a stone will give you a more crusty-bottomed crust. If you don't have a stone, you can make it on a cookie sheet, lightly spray the cookie sheet with cooking spray and then press out the dough on the cookie sheet.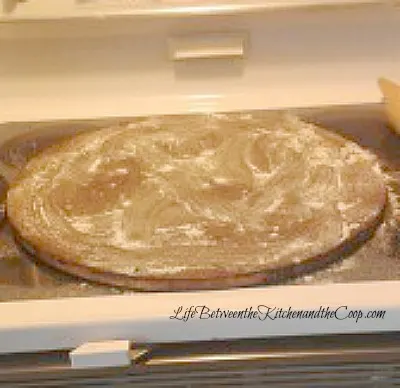 Using your hands, shape the dough into a flat circle, then place it in the middle of the preheated pizza stone and using a rolling pin or your fingers, gradually press out the dough until it covers the whole pizza stone (be careful…don't burn yourself!).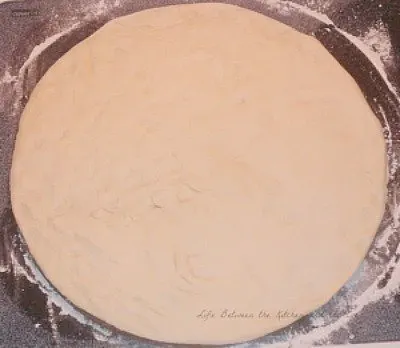 Using a pastry brush, brush the entire crust with 1 to 2 tablespoons of melted butter, then sprinkle the crust lighty with garlic salt. Using a large spoon spread around the marinara or you can always use jarred sauce if you are feeling lazy…cuz let's face it…we are all lazy sometimes. I use homemade sauce most of the time cuz…well, I think jarred sauce is sub-par. Anyway, after you finish that step, sprinkle shredded mozzarella cheese all across the top of your pizza.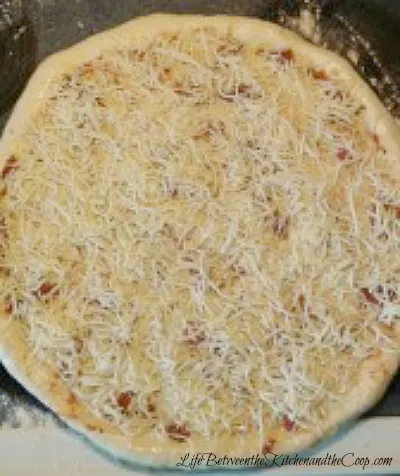 Then add your favorite pizza toppings and bake at 400 for 8-10 minutes. Here's a pepperoni, mushroom, and black olive pizza! It was delicious!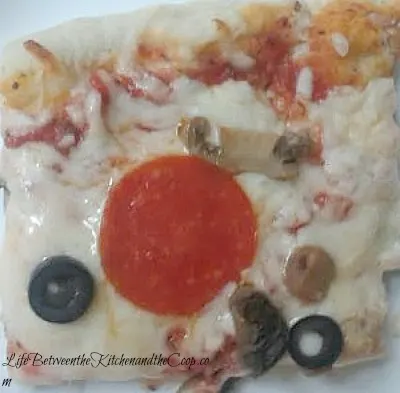 Cheese pizza can be a wonderful comfort food! Sometimes I just do shredded mozzarella, grated parmesan, and a little bit of shredded cheddar…it is divine!!!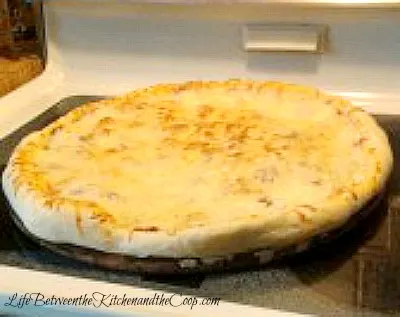 I love taco pizza and my FAVORITE is BLT pizza. You should check out these recipes. Your family will love them…I promise!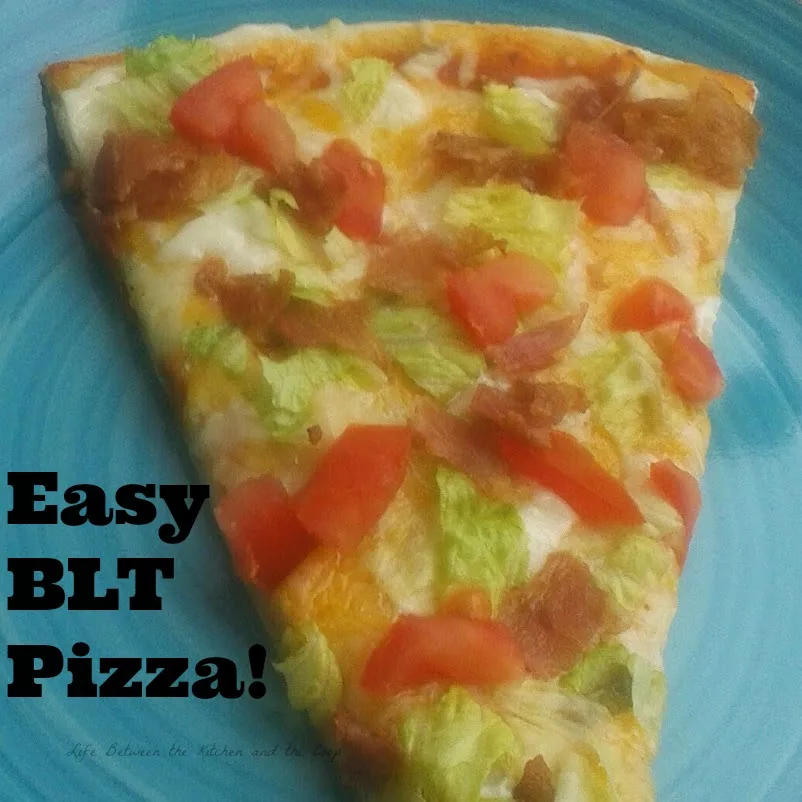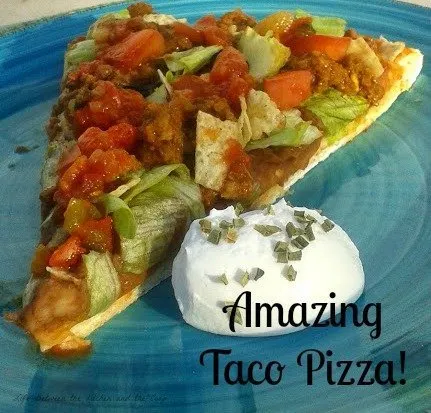 See you next time!
Deb
P.S…Come and Follow Me on Bloglovin'!