Recently our new chickens were finally big enough that we could start letting them spend time outside more and also let them move into the coop with the rest of "the girls". Those of you that have chickens know that this is not as easy as it sounds! The four older hens rule the roost and were not so welcoming to the three newcomers. We have been gradually letting them have more and more time together (supervised to keep the little ones from getting pecked) and when we can't be out by the coop to referee, we have a dog kennel that they can hang out in that keeps them safe while still letting the older girls see the younger ones so that they can keep working on get used to each other.
After several weeks of gradual integration, I think they are finally ready to be a family. Here they all are chilling in the corner of our yard: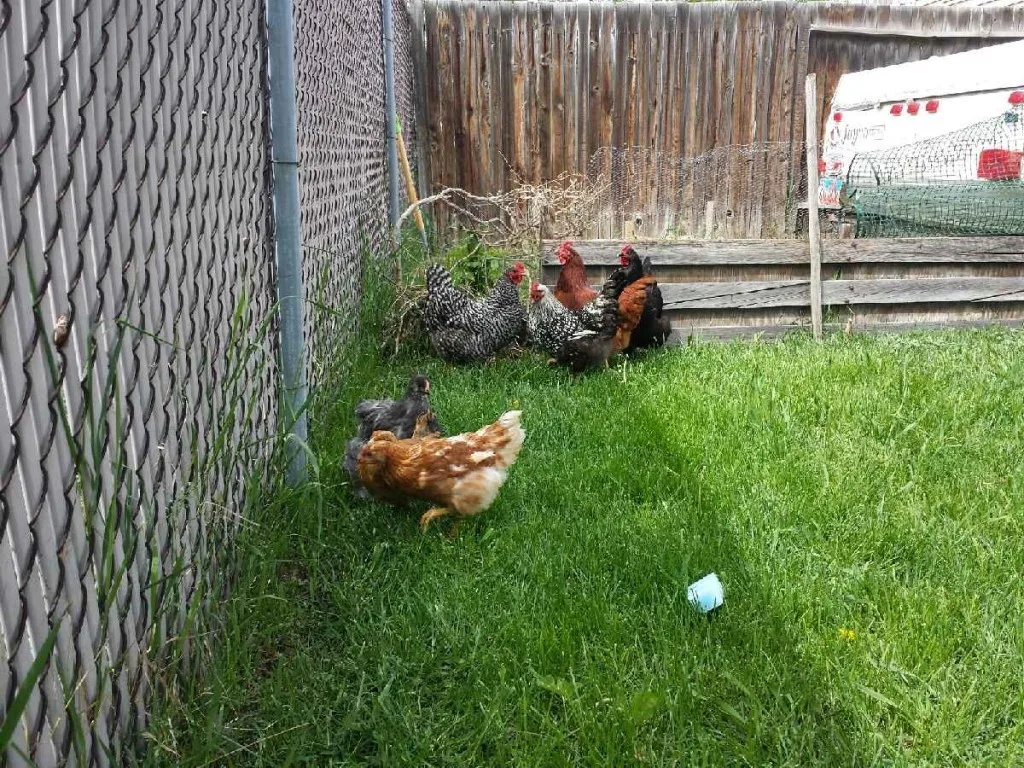 Chickens are so fun, don't ya think?
See you next time!
Deb
If you love backyard chickens, too, Come and Follow Me on Bloglovin'!