This recipe for fry bread is absolutely delicious! I have been experimenting with making Native American fry bread and I finally got this recipe perfected. I am so excited to share it with you all!
Recipe for Fry Bread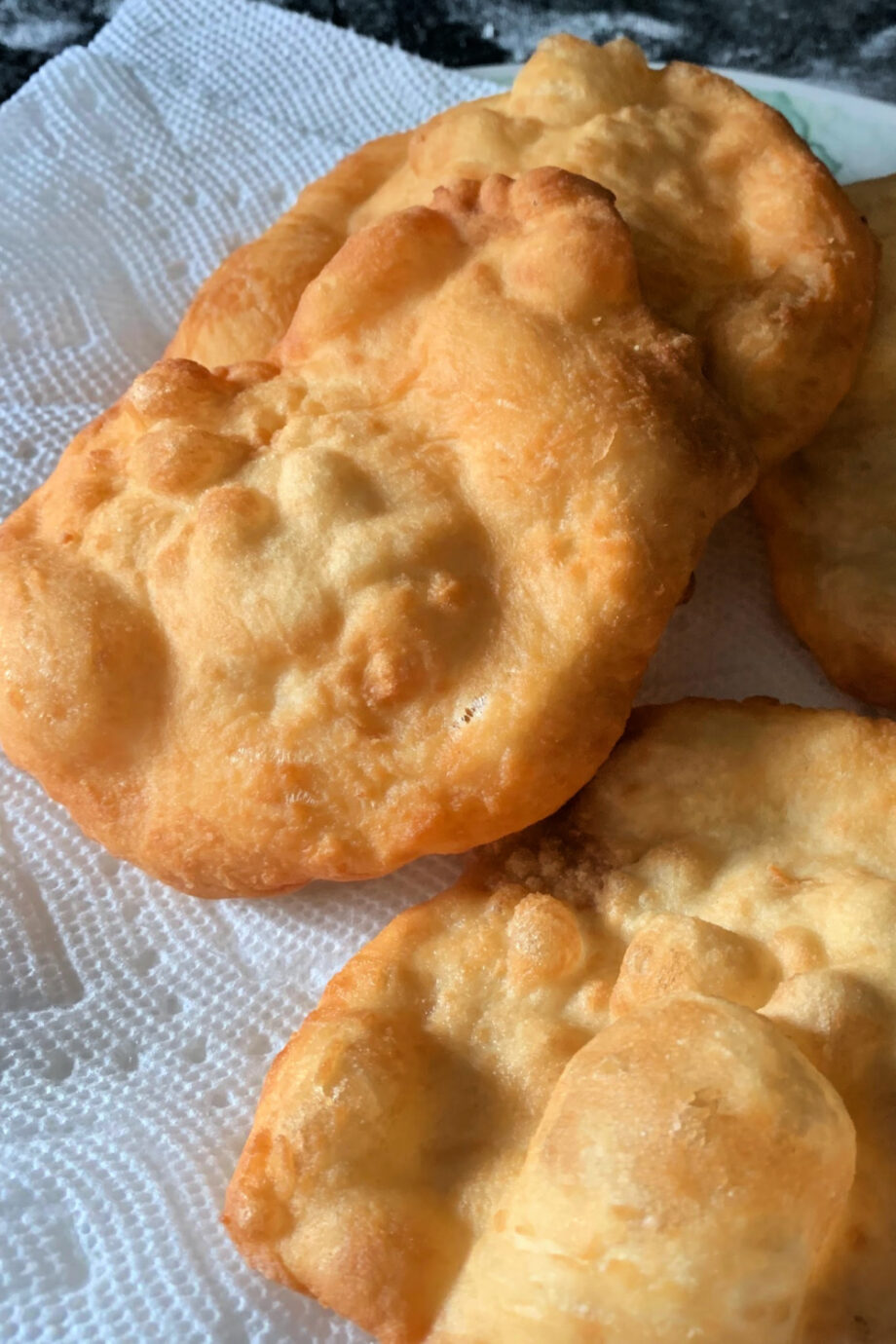 This post contains ads.
Ingredients:
2 1/3 c flour
2 Tbsp sugar
1 Tbsp baking powder
1/2 tsp salt
1 c hot water
Plus canola oil in which you fry the bread
Cooking instructions:
Put the flour, sugar, baking powder, and salt in a medium-sized mixing bowl.
Add the hot water to the dry ingredients.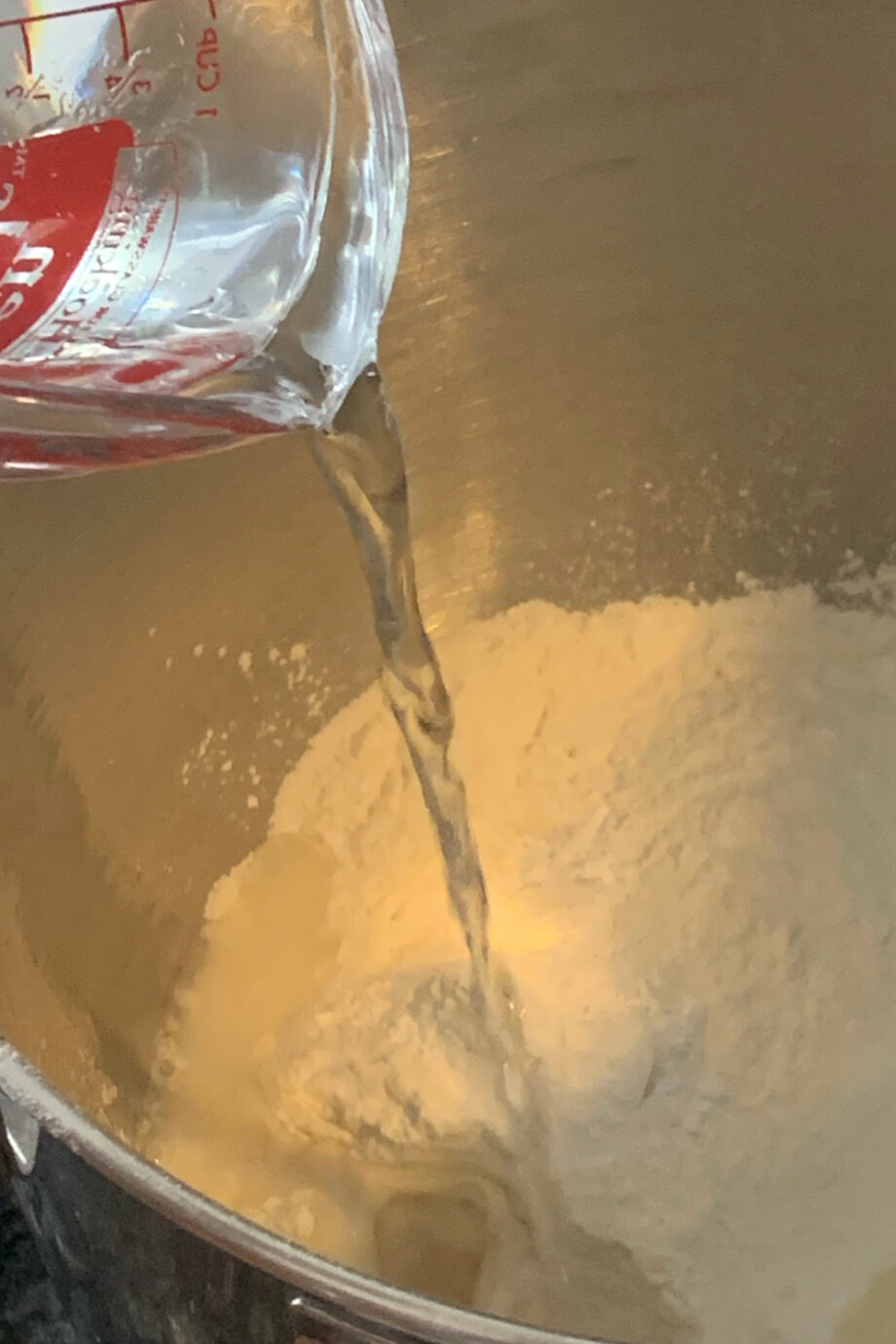 With clean hands, mix the ingredients together until combined in a medium-sized mixing bowl. The dough will be a little sticky.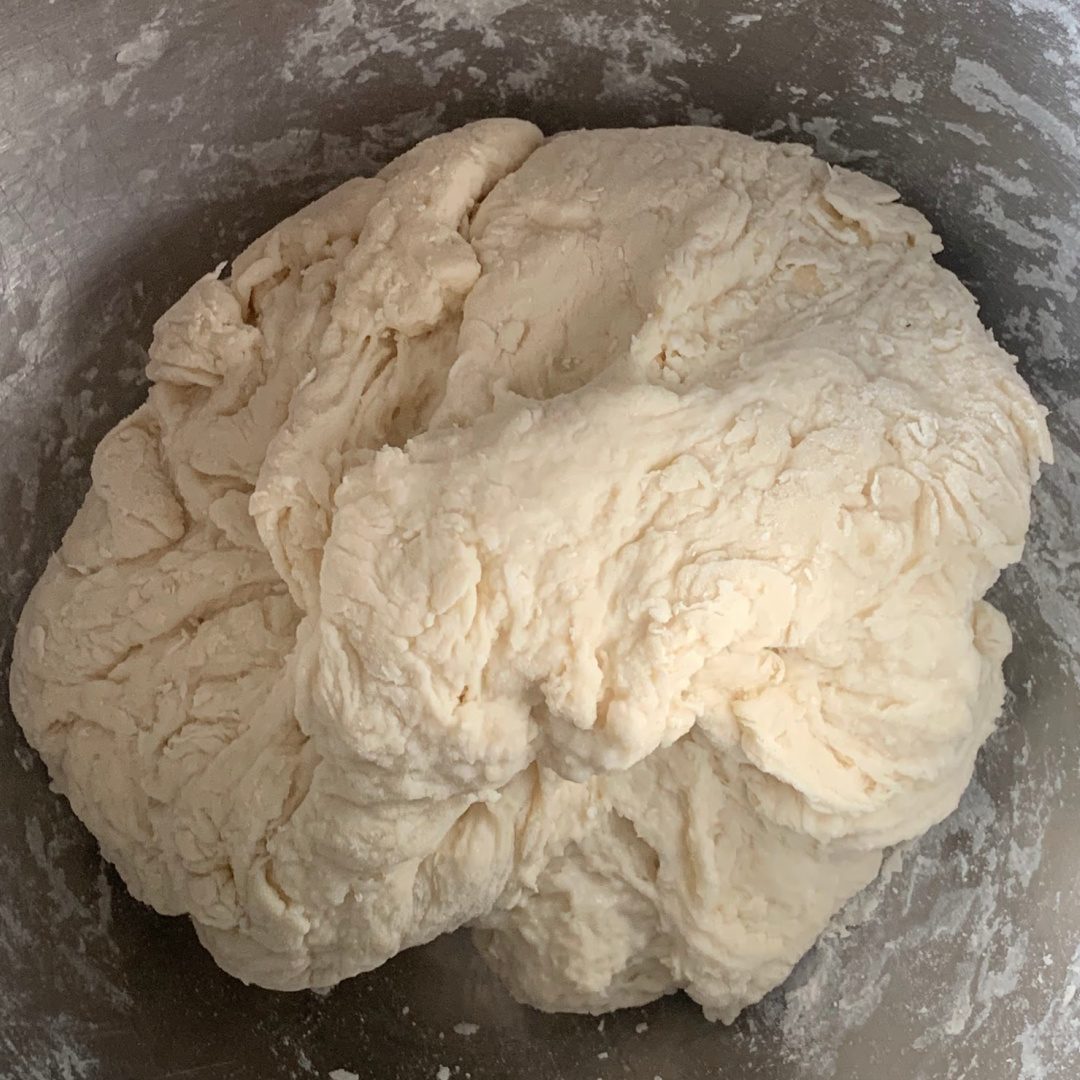 Divide the dough into four equal-sized sections.
Sprinkle a couple of tablespoons of flour on a clean counter and spread it around (to keep the dough from sticking to the counter).
Rub the rolling pin with flour (to keep the dough from sticking to the rolling pin).
Roll out each of the four individual dough sections into a circular shape that is about 1/2 inch thick (leaving it 1/2 inch thick will make a nice fluffy fry bread). If the fry bread sticks to the rolling pin when you are rolling it out, sprinkle a dusting of flour on top of the dough section before you roll it out. Also keep rubbing flour on the rolling pin between rolling dough sections.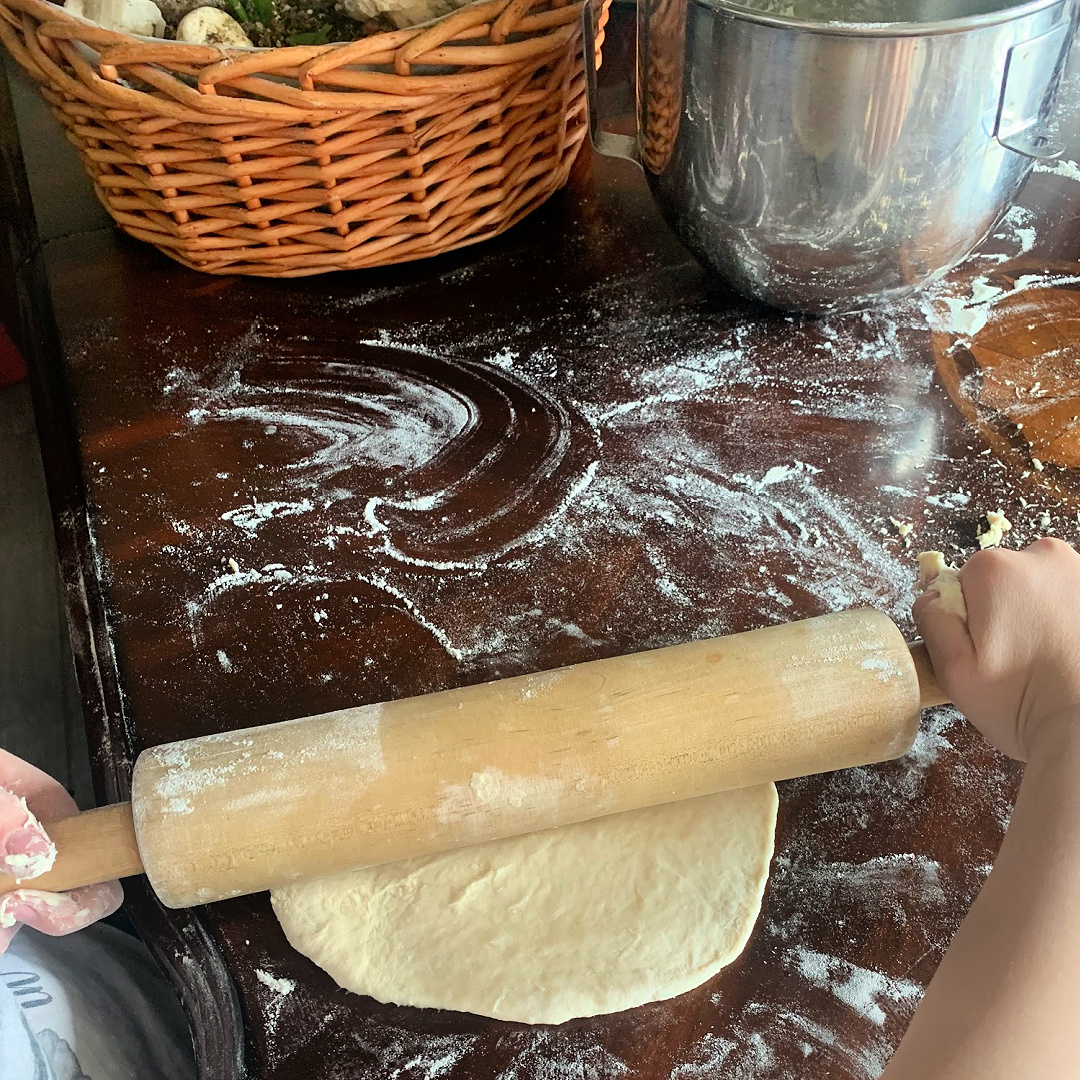 Fill a medium sized frying pan with about one-and-a-half inches of canola oil.
Heat the oil on medium high. Make sure the oil is very hot before you put the fry bread in the pan. (The easiest way to know if it is hot enough is to drop a pea-sized piece of dough in the pan-if it rises to the top right away and sizzles, the oil is ready.)
Once the oil is hot, place a rolled out fry bread into the hot oil and cook until golden brown (just a few minutes on each side) . You don't want to overcook the fry bread, so watch it carefully!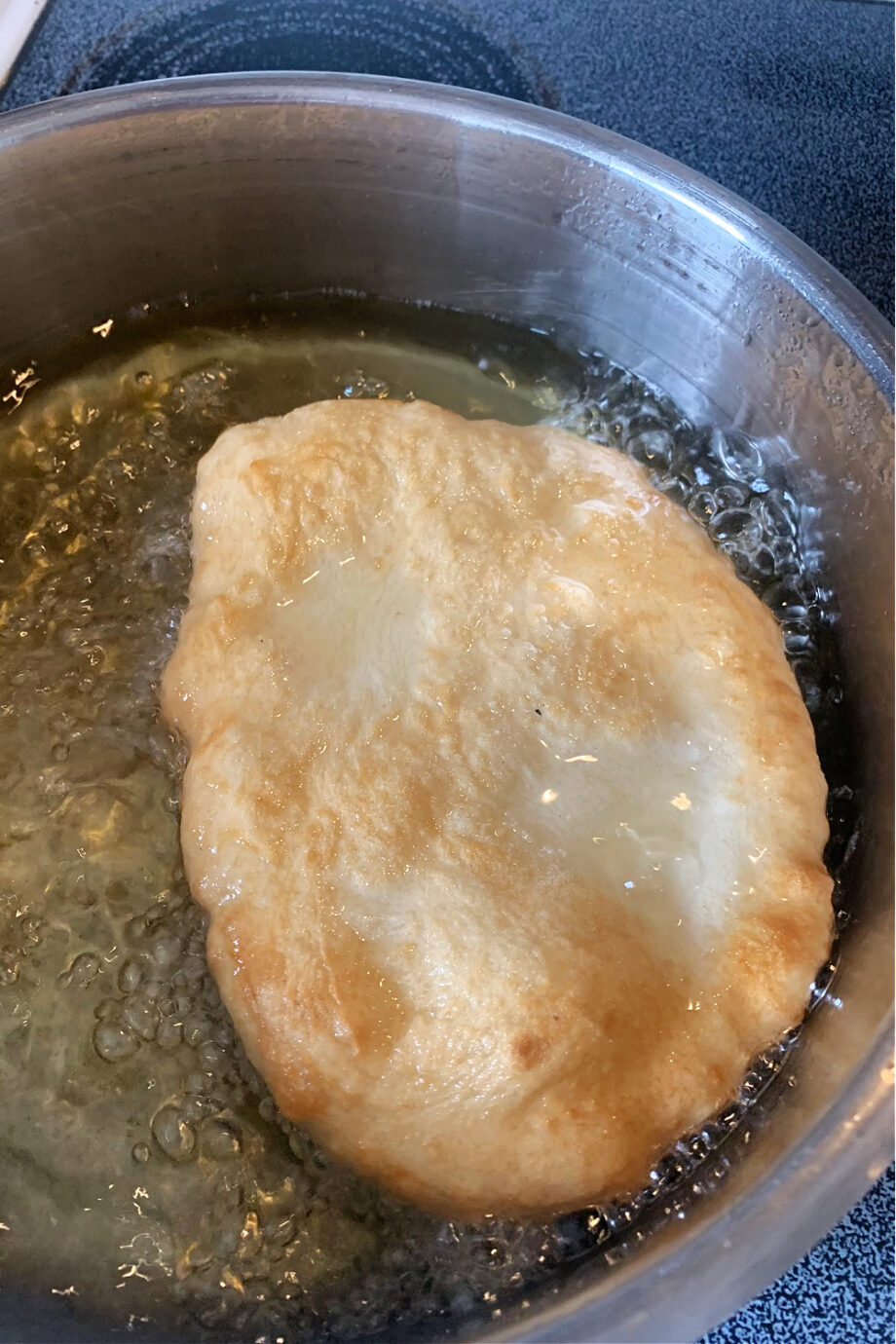 Once both sides of the fry bread have been cooked, place them on a plate that has a couple of layered paper towels on it (to drain the excess oil from the fry bread).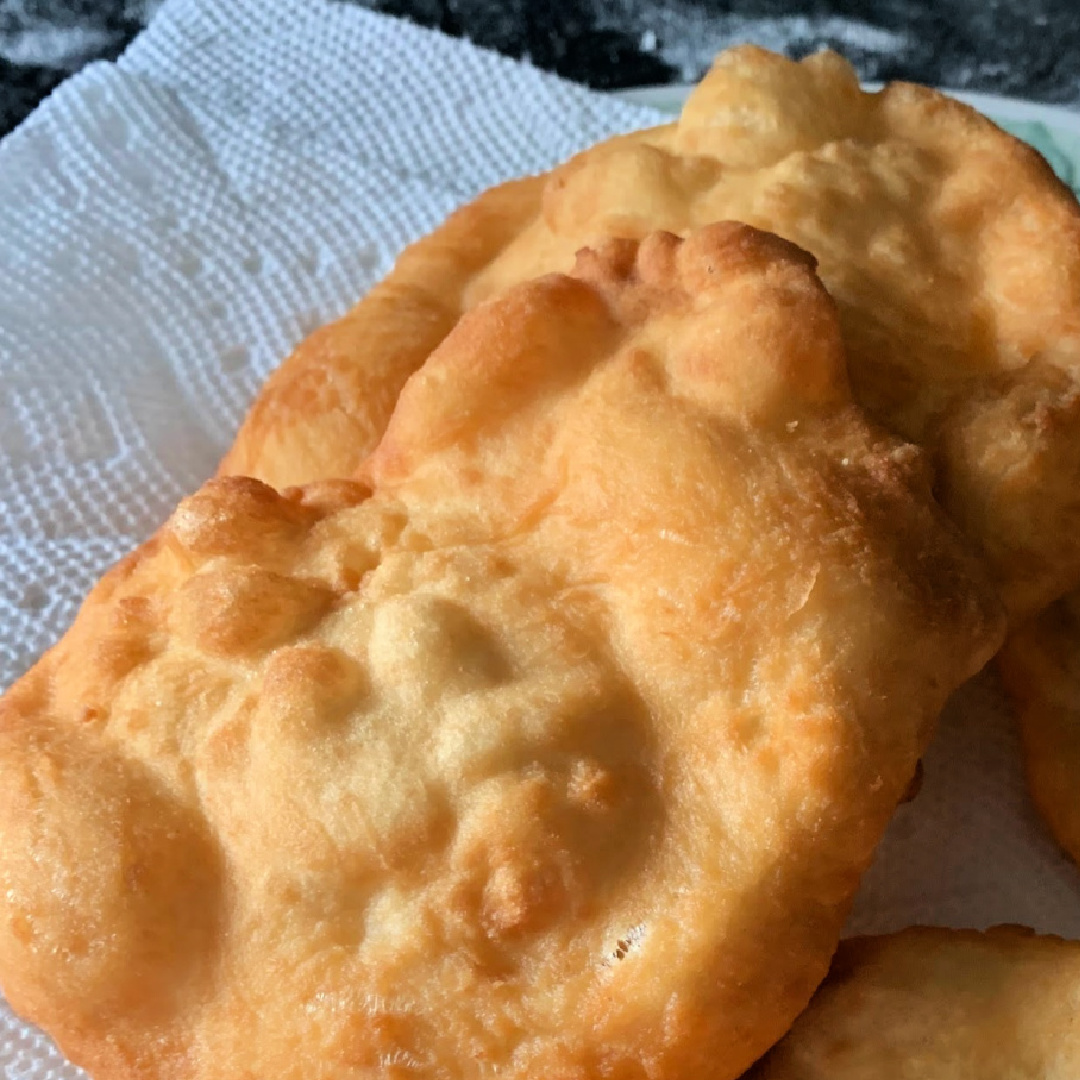 This recipe makes four pieces of fry bread that are 5-6 inches in diameter. (Most people will want a couple of pieces of fry bread, so I usually double this recipe if there are more than 2 people eating it.)
Once your fry bread is done, you can spread a little butter on it and sprinkle it with either powdered sugar or a cinnamon/sugar mixture for a tasty treat!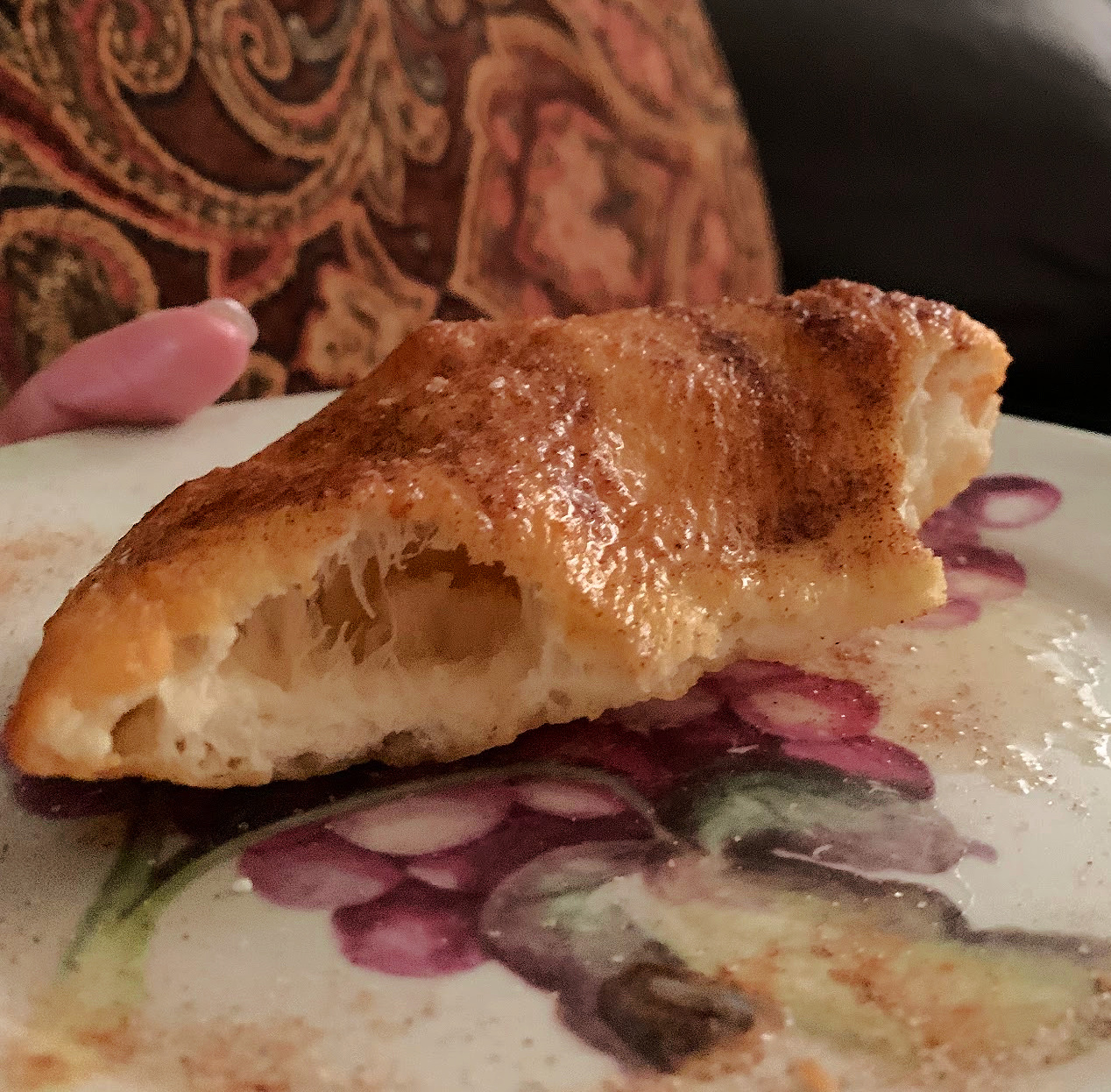 Fry bread can also be used to make Navajo Tacos! I'll have a post coming up on how to make Navajo Tacos soon!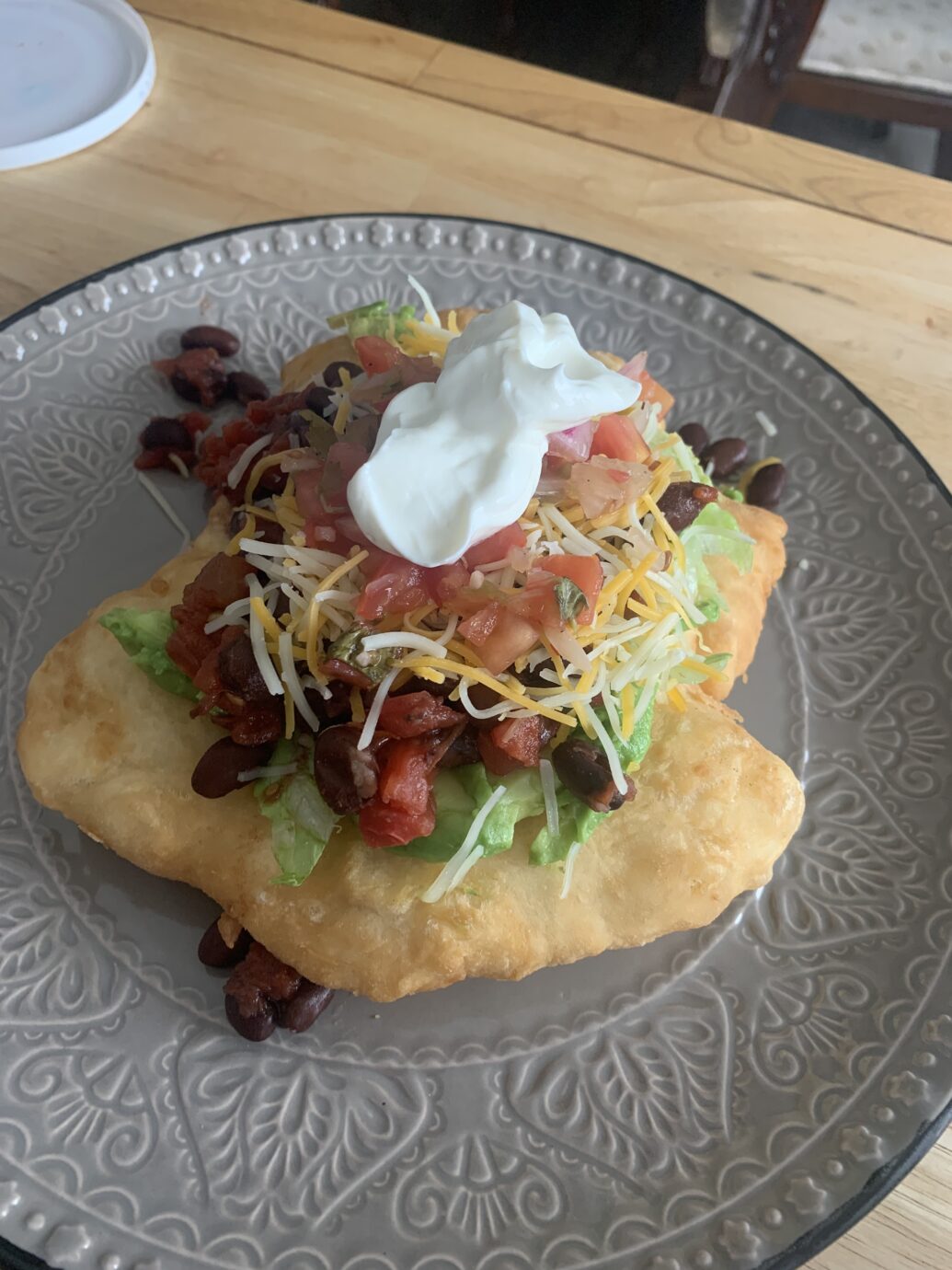 I hope you enjoy this delicious recipe for fried bread! If you try it, be sure to tell me what you thought of it in the comments! Better yet, tag me on Instagram and show me a picture of your delicious creation!
See you next time!
Deb