I reached out to some blogger friends and have put together a collection for you of the 31 Best S'mores Desserts Recipes.
When you think of summer, you think of s'mores, right? I mean, who doesn't love s'mores?
Well, this post involves some next-level s'more dessert recipes! S'mores cookies and s'mores bars. S'mores cupcakes and s'mores cakes. S'mores ice cream desserts. S'mores icebox cake. S'mores pops. The list goes on and on, my friends.
So grab yourself something to drink, sit down, and scroll through to see which one you want to make first!
31 S'mores Desserts Recipes for S'mores Lovers
I'm making finding s'mores desserts recipes easy for you! This collection of the 31 Best Smore's Desserts Recipes shares lots of delicious s'mores dessert ideas from blogging friends across the internet.
Have fun deciding which recipe to make first!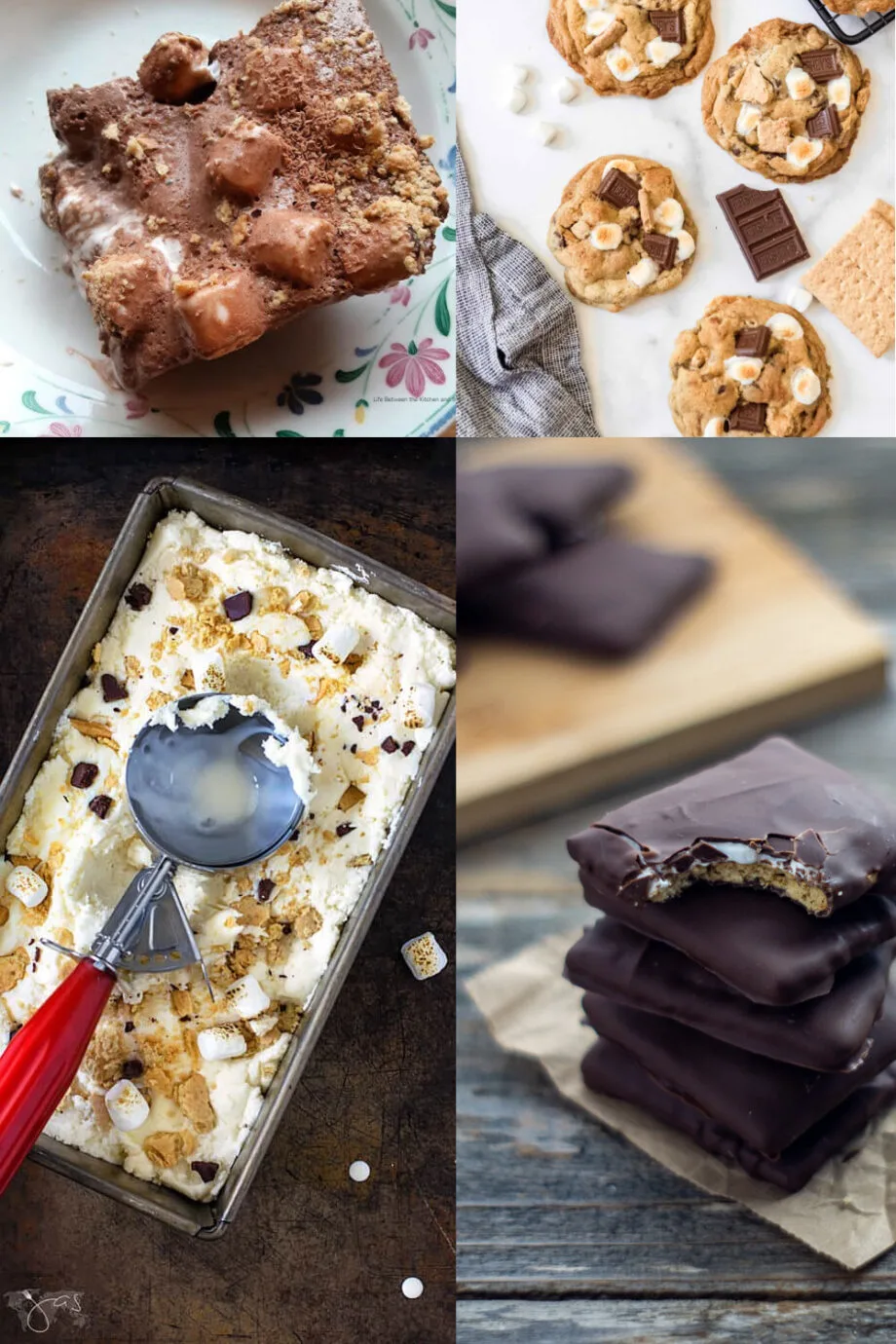 Let me know which s'mores dessert recipe you are going to try first. If you get a chance, I'd love for you to tell me which ones you try and what you thought!
See you next time!
Deb