We made this Reese's peanut butter cup s'mores recipe last summer and they were so delicious. You can use the regular-sized peanut butter cups if you like your s'mores thick, or use Reese's peanut butter cup thins if you prefer your s'more to be a little lighter on the sugar. Either way, this recipe makes yummy treats! I love it when we find new camping traditions!
You only need three ingredients to make Reese's peanut butter cup s'mores: graham crackers, regular-sized marshmallows, and Reese's peanut butter cups. (Well, you actually need four ingredients if you count the campfire!)
Reese's Peanut Butter Cups S'more Recipe
This post contains ads.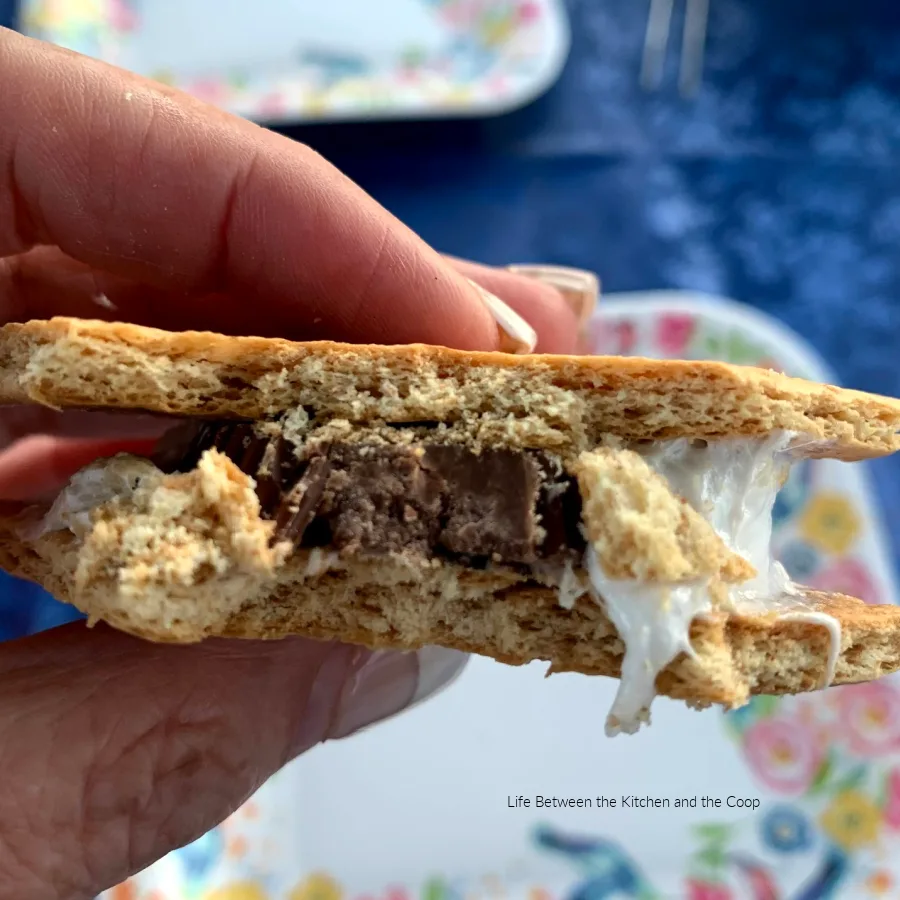 I am writing this Reese's peanut butter s'mores post while sitting outside at a picnic table at Rendezvous Beach at Bear Lake State Park. We are camping in our travel trailer that we purchased last summer.
Our travel trailer has quickly become a beloved home away from home for my family. I love living in suburbia (we live in the suburbs of Salt Lake City), but sometimes you just need to get away!
Our camping spot here at Rendezvous Beach has a picnic table with a pavilion overhead for shade. We have our camping hammock hanging from the pavilion poles, my rocking camping chair at the ready, a fire pit, and our gas camp stove. We are ready to cook some yummy eats.
For scenery, we have a gorgeous beach with turquoise blue water on one side and a field full of grazing cattle on the other. It is pretty satisfying!
Anyway, let me show you how to make this tasty peanut butter cup s'mores recipe!
Ingredients:
Graham Crackers
Marshmallows
Reese's peanut butter cups or Reese's peanut butter cup thins
Do you have all of your ingredients ready? And your campfire? Great! Here's what to do:
Break the graham cracker in half.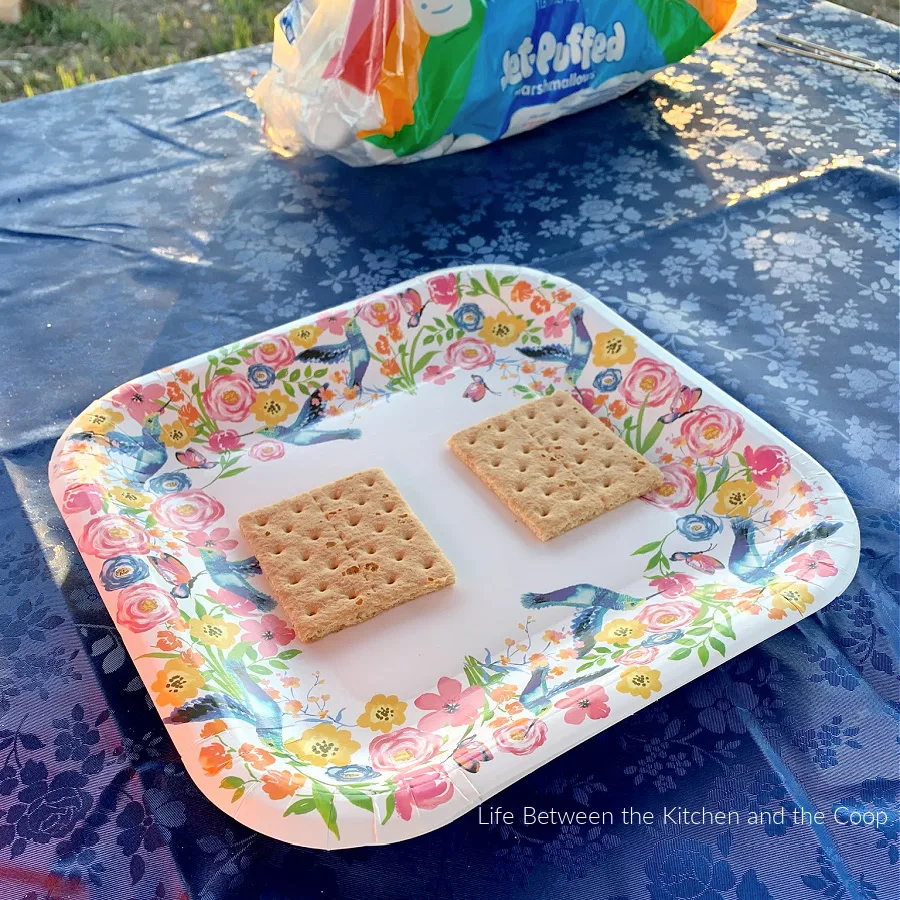 Place the peanut butter cup on one graham cracker half.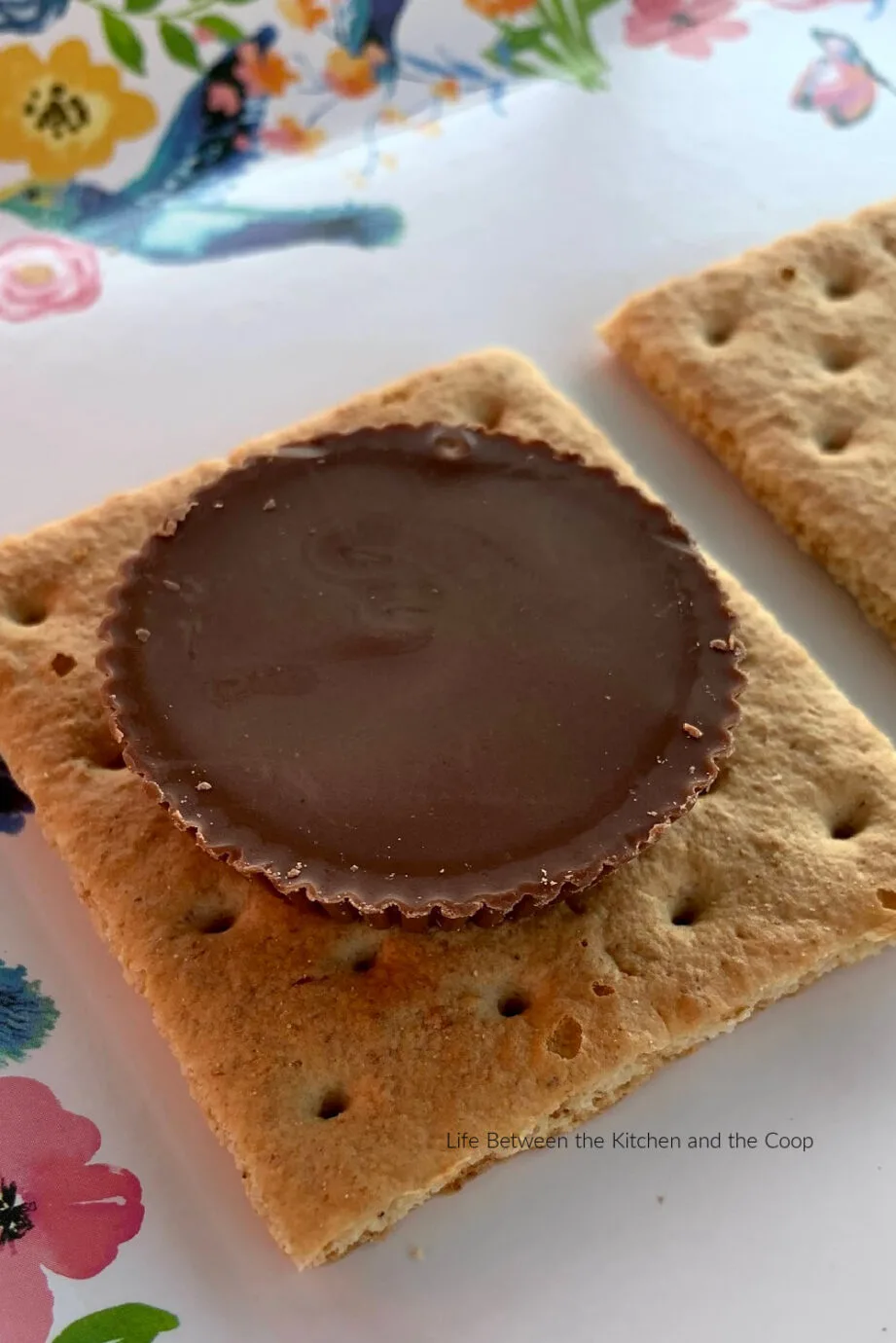 Roast the marshmallow (I have these retractable marshmallow roasting skewers…they are a great space saver in our camper cupboards!).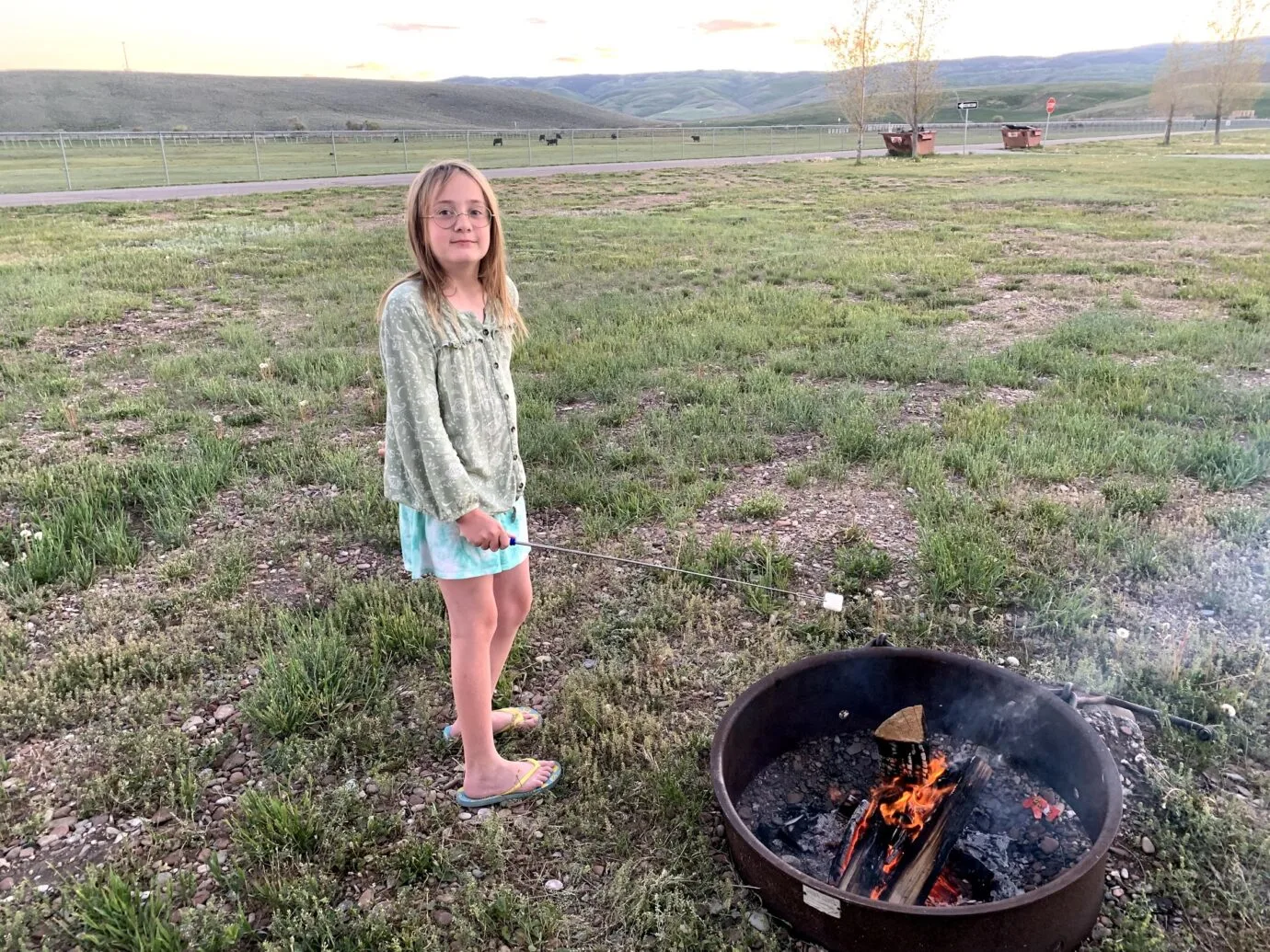 Place the roasted marshmallow on top of the peanut butter cup.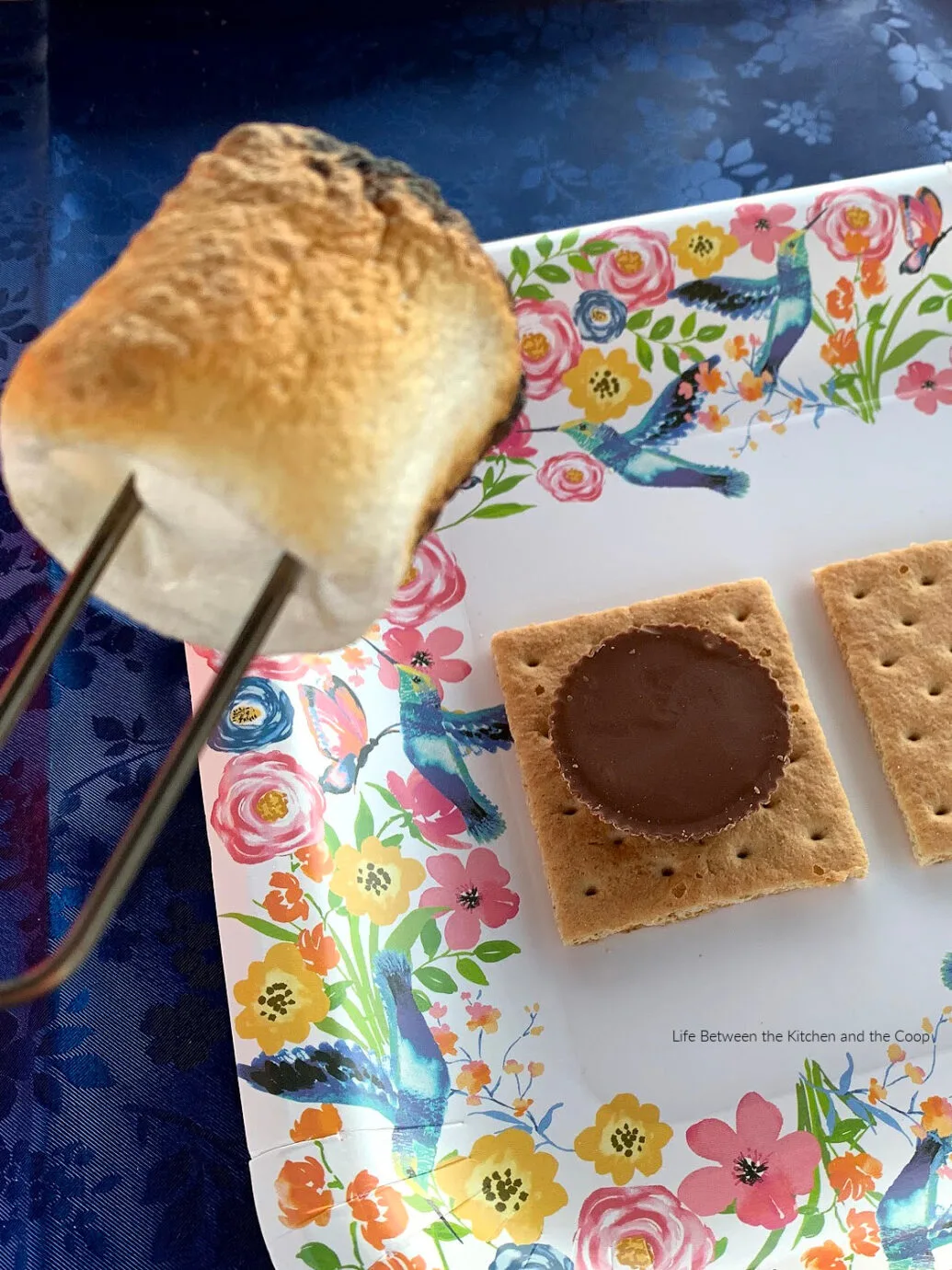 Top it with the other graham cracker half and you have your Reese's peanut butter cup s'more!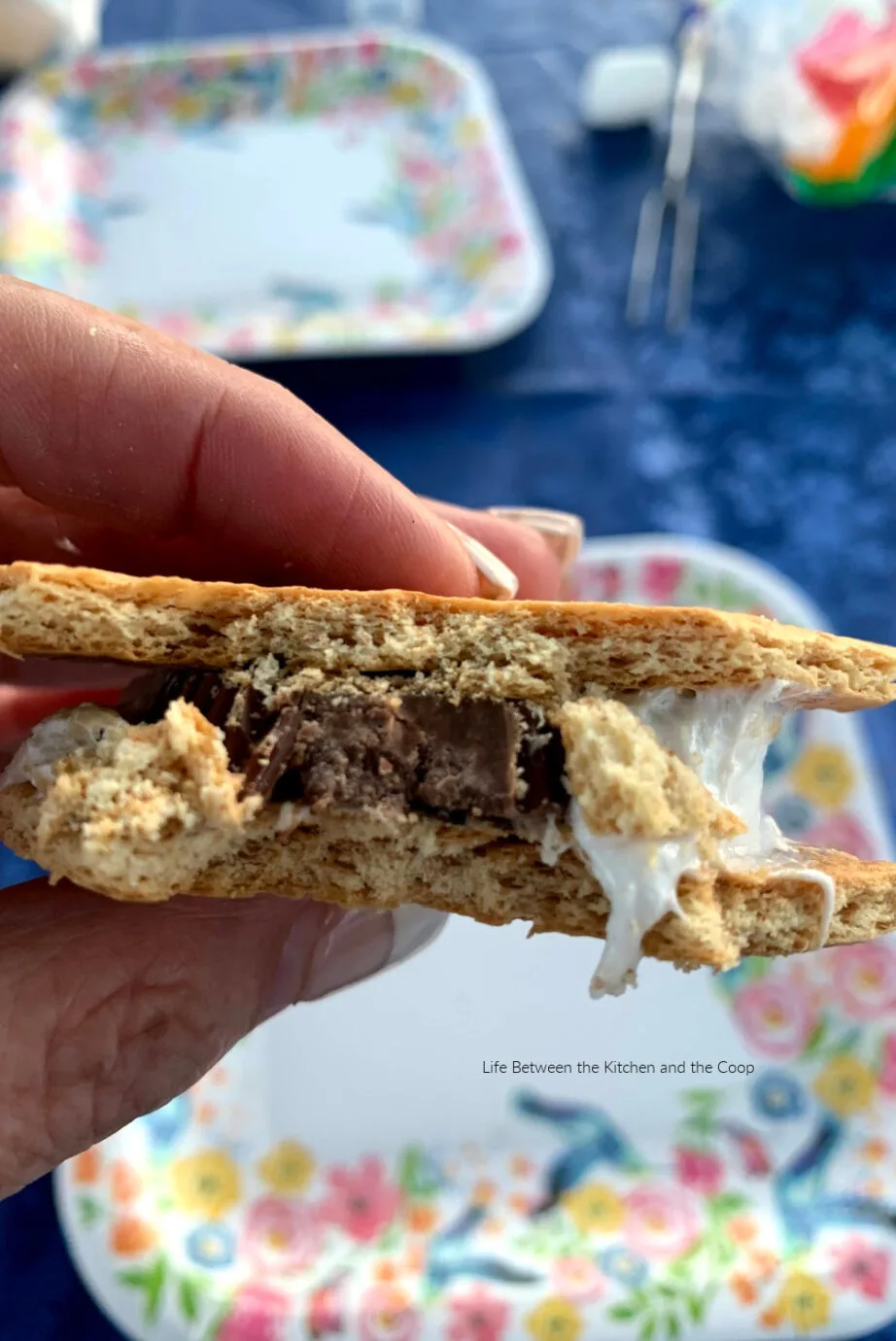 Trust me-you will love these! If you make them, let me know what you think!
More S'mores Recipe Ideas
Don't feel like building a campfire right now, but still want the yummy taste of s'mores? No problem! Check out my lazy s'mores in the oven recipe or my frozen s'mores ice cream dessert recipe!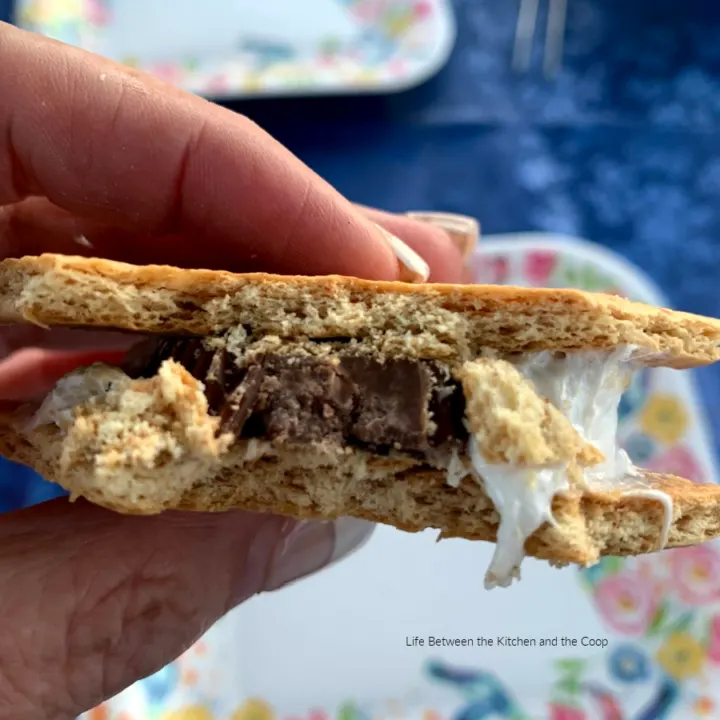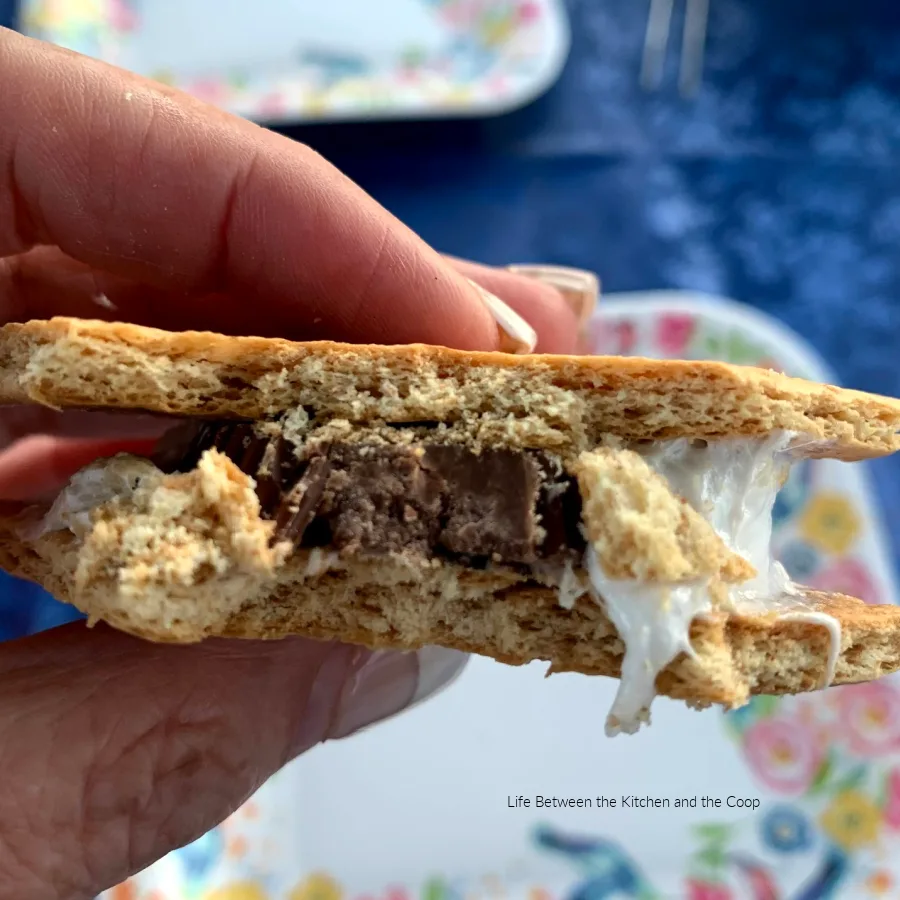 Peanut Butter Cup S'mores Recipe for Campfire Treats
Yield:
as many as you want!
This Reese's peanut butter cup s'mores recipe takes summertime s'mores to the next level! They are perfect to make over the campfire on your family's next camping trip or in your backyard firepit when you barbecue!
Ingredients
Marshmallows
Graham Crackers
Reese's peanut butter cups or Reese's peanut butter thins
Recommended Products
As an Amazon Associate and member of other affiliate programs, I earn from qualifying purchases.
Nutrition Information
Yield

10
Serving Size

1
Amount Per Serving
Calories

70
Total Fat

4g
Saturated Fat

1g
Trans Fat

0g
Unsaturated Fat

1g
Cholesterol

1mg
Sodium

53mg
Carbohydrates

7g
Fiber

0g
Sugar

5g
Protein

2g
This is an estimate.
Since you love s'mores, check out this post with lots of other s'mores-inspired desserts!
See you next time!
Deb
P.S. Thank you, Hershey's, for the invention of the Reese's peanut butter cup!