It's almost time to plant your vegetable garden! (You know how I love to share garden ideas!) Are you so excited? We are. We have already started thinking about what to plant, gathering seeds, collecting pots and starter plant containers. My husband was out there yesterday and discovered that our amazing raspberry bush seems to have seeded somehow and we have another tiny raspeberry bush starting next to our compost heap! Our love for homemade raspberry jam runs deep, so…yay!!! Are you starting to think about getting your vegetable garden ready for spring? I thought I would throw together some garden ideas and tips, so that whether you are a first-time gardener or an expert, you might find something useful! If you are a beginning gardener, be brave, go for it, and learn from your gardening mistakes!
Getting Your Vegetable Garden Ready for Spring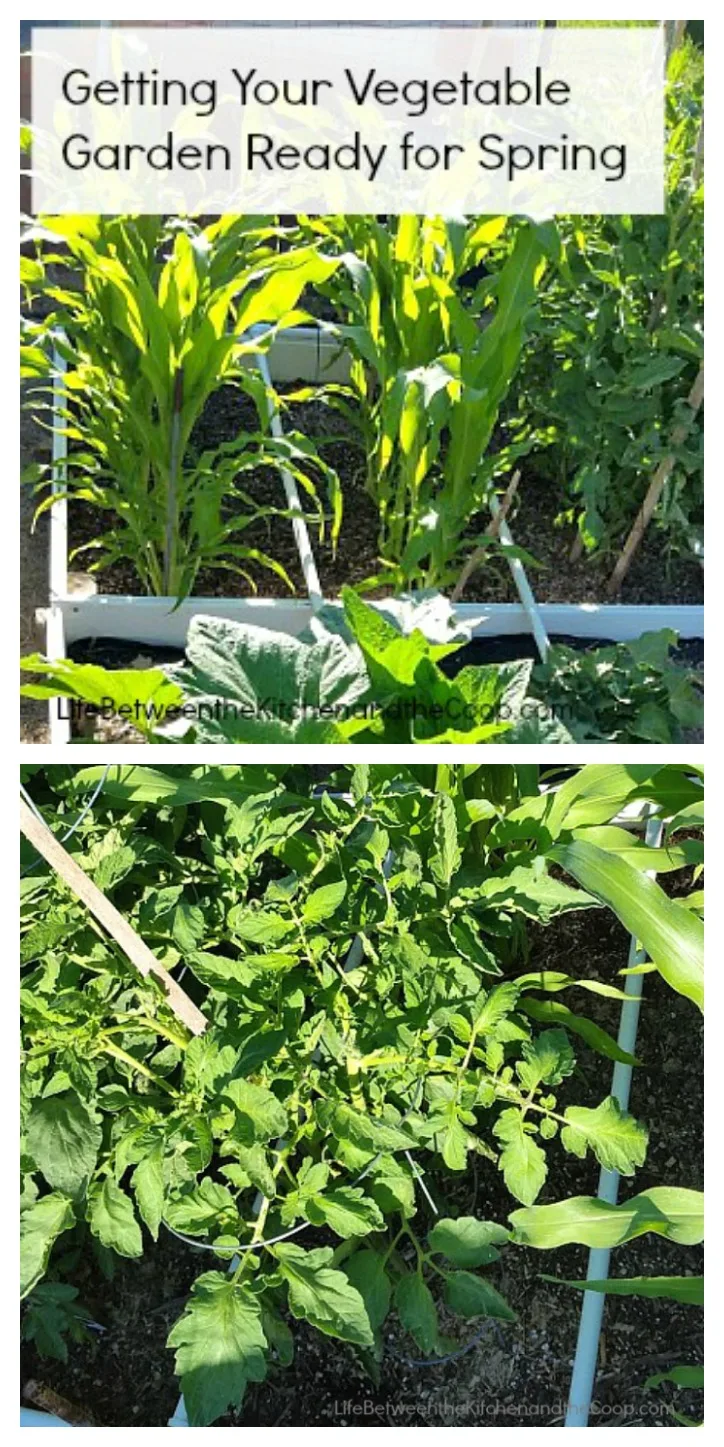 Things to Do Before You Plant Your Vegetable Garden
You need to decide where your garden should be and whether you will plant directly into the ground or if you will have raised garden beds. Keep in mind you will need a place with plenty of sunlight and also access to water. You can use a hose to water your garden, but some sort of garden irrigation system is less time-consuming. I am all about saving time! The pic below shows a section of our custom-made garden irrigation system.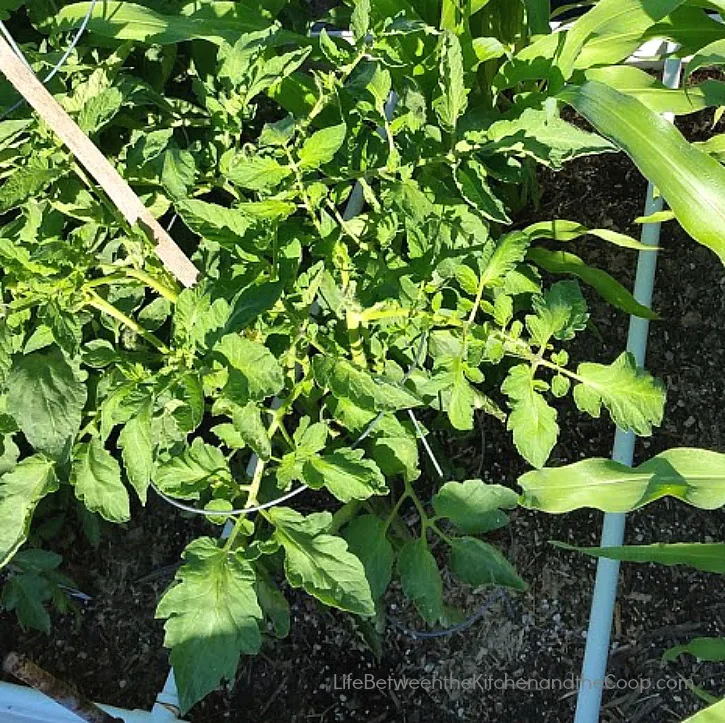 Think ahead so that you can reduce the time that you spend weeding the garden. You can do that with an amazing product called Agfabric Weed Barrier. It is just awesome if you want to reduce the amount of time that you have to spend weeding your garden! To use it, I recommend making elevated gardening boxes (they don't need a bottom, just four sides). Lay the Agfabric out in the bottom of the box. Cover it with 6-8 inches of soil. Then when the time comes to plant your starter plants in the soil (which is on top of the Agfabric), it will GREATLY decrease the number of weeds in your garden. You may still have a few, but you will not be spending a significant amount of time weeding your garden. The time you get back from not having to weed much makes it so worth the nominal cost of the fabric! Here is an affiliate link if you want to check it out.
Decide what you want to plant in your garden. If you are new to gardening, it may be helpful to check out the USDA Plant Hardiness Zone Map. You can enter your zip code and it will tell you your planting zone. For example I live in zone 7a. Once you know your zone, you can use your good friend google to figure out what plants grow well in your area. Click here for an example from Urban Farmer's Seed website.
When it comes to planting your starter plants, a greenhouse is a great place to grow them. A greenhouse gives lots of light, but protection from the elements. Your kitchen counter near a window can definitely work, but you will have serious space constrictions. If you have a greenhouse you can grow lots and lots of starter plants, which means you don't have to buy them. Planting from seed is a real money saver! The big thing is timing the growth of your starter plants so that they are ready to plant after the last frost, but NOT before the last frost. If you plant your starters too soon they can run out of room in a small container and die before you can plant it outside. If you plant it outside too early, it can also die from the cold. Timing is everything, my friends!
If you are in the market for a greenhouse for your backyard, check out this cool affiliate link for a great greenhouse that would be the perfect place to grow your seedlings!
If you do decide to grow your own starter plants from seed rather than purchase them from the nursery, you can save money by using old toilet paper rolls, empty egg cartons, cleaned out butter or yogurt containers, or any other small containers you have laying around the house. They work just as well as the planting flats you can buy at the store, but cost you practically nothing!
Obviously planning is key as you prepare your garden for spring, whether you are gardening on a budget or have some huge, lavish garden that makes everybody jealous. Take the time to research, to select your seeds, supplies, and starter plants carefully. Before you know it you will have a garden full of fresh veggies!
And now on to the Funtastic Friday Link Party 120!

FUNTASTIC FRIDAY 120 LINK PARTY
Welcome to Funtastic Friday 120! It's almost Easter…then it's summer! Do you have any Easter plans? I plan on baking a few things but nothing to crazy.
Please follow the party hosts on social media.
MOST VIEWED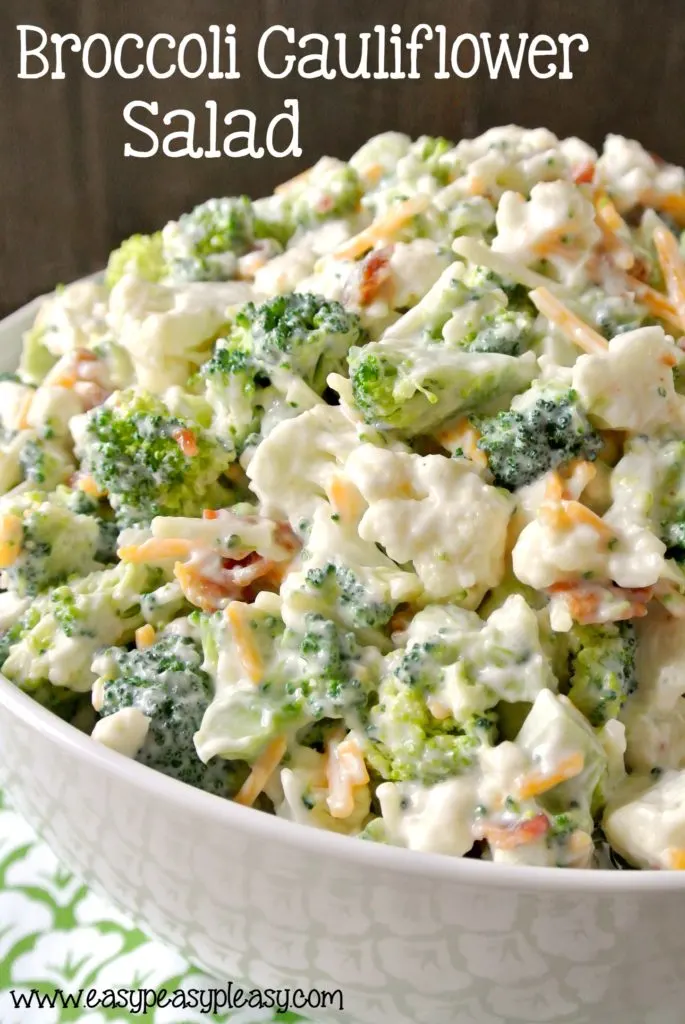 Deliciously Sweet Broccoli Cauliflower Salad @ Easy Peasy Pleasy
HOST FAVORITES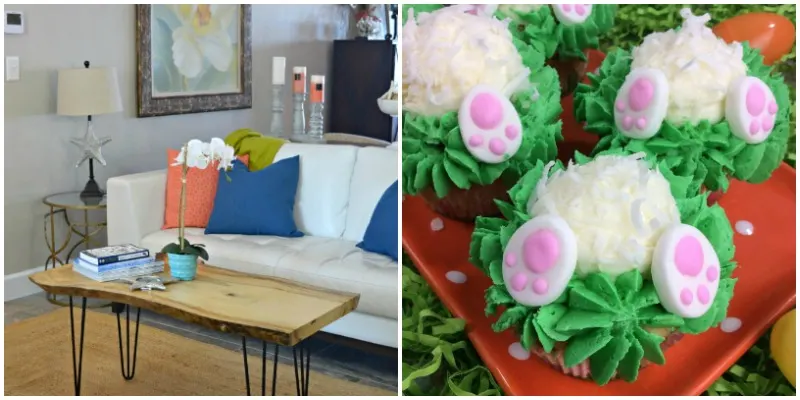 Angie's favorite – Hairpin Leg DIY Live Edge Wood Coffee Table @ H2O Bungalow
Debra's favorite – Bunny Butt Cupcakes @ My Thoughts Ideas and Ramblings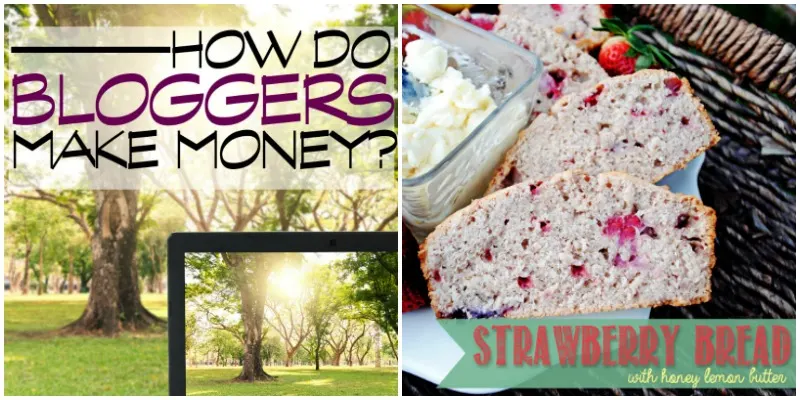 Joyce's favorite – How Do Bloggers Make Money @ The Busy Budgeter
Heidi's favorite – Simple Strawberry Bread with Honey Lemon Butter @ i should be mopping the floor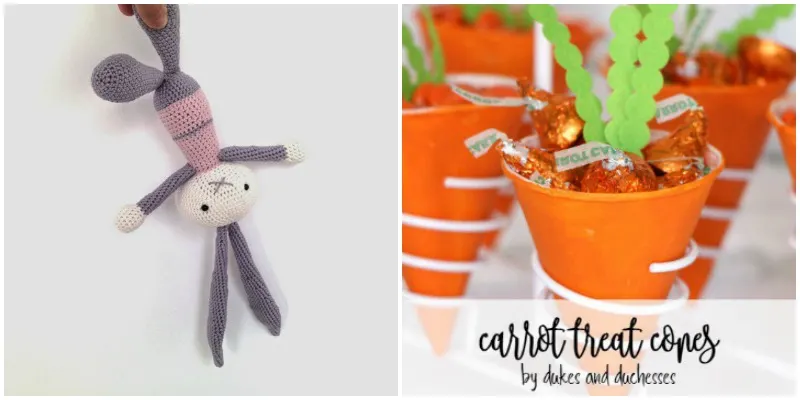 Sherry's favorite – Crochet Bunny @ Annemarie's Haakblog
Donna's favorite – Carrot Treat Cones @ Dukes and Duchesses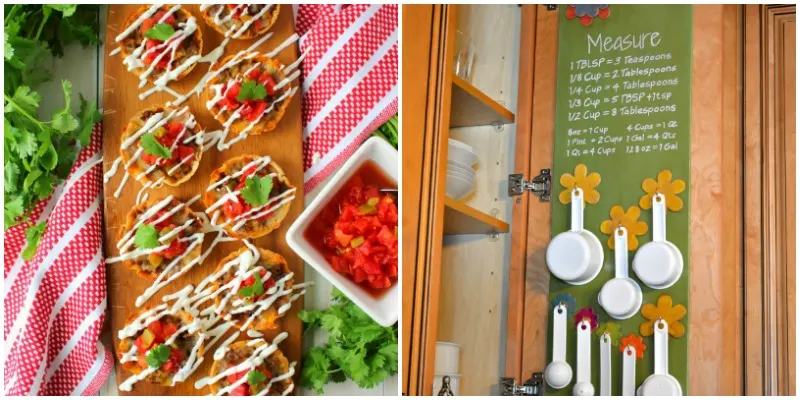 Lacie's favorite – Easy Baked Mini Tacos @ Delightful E Made
Liz's favorite – Hanging Measuring Cup @ H20 Bungalow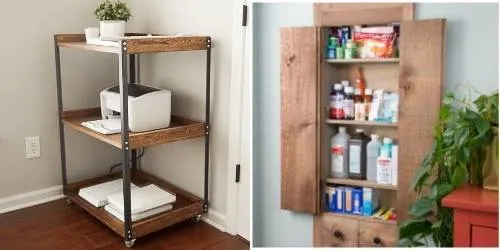 Donella's favorite – Industrial DIY Printer Cart @ Simply Designing
Kimm's favorite – Space Hacker: DIY In-Wall First Aid Cabinet @ Navage Patch
[bctt tweet="I was featured at the #FuntasticFriday link party!" username="KitchenNTheCoop"]
If you're linking up and joining the party, please grab a button or link back to Life Between the Kitchen and the Coop or one of the other party hosts (right-click on image and save image to your computer):
If you're a featured blogger, please grab a button to place on your blog (right-click on image and save image to your computer):
All features are pinned to Olives & Okra's Funtastic Friday board.
We will also share your post on social media if sharing buttons are readily available on your post.
Help grow the Funtastic Friday link party. Tweet about the party, please!
[bctt tweet="Add your link! The #FuntasticFriday link party is live!" username="KitchenNTheCoop"]
Disclaimer: By submitting a link to this blog hop, you are giving me permission to share and/or feature your blog post and image on social media and on my blog, Life Between the Kitchen and the Coop. All links shared will either link back to the blog hop (link party) or to your blog.
FUNTASTIC FRIDAY 120 LINK PARTY RULES
Post as many links as you like
Family friendly posts only
Old posts are welcome
Comments are greatly appreciated
Show fellow bloggers link love