The heat of summer has hit (91 degrees yesterday!), so we need cool summer salad recipes to help us beat the heat, right? I thought it would be fun to comb the internet for the best salad recipes and round them all up, just for you!
You will find everything here from egg salad to chicken salad to fruit salad to fancy salads in this list. And they are all right here for your viewing and eating pleasure! (Wasn't that nice of me to do all of that work for you?)
Enjoy!
Cool Summer Salad Recipes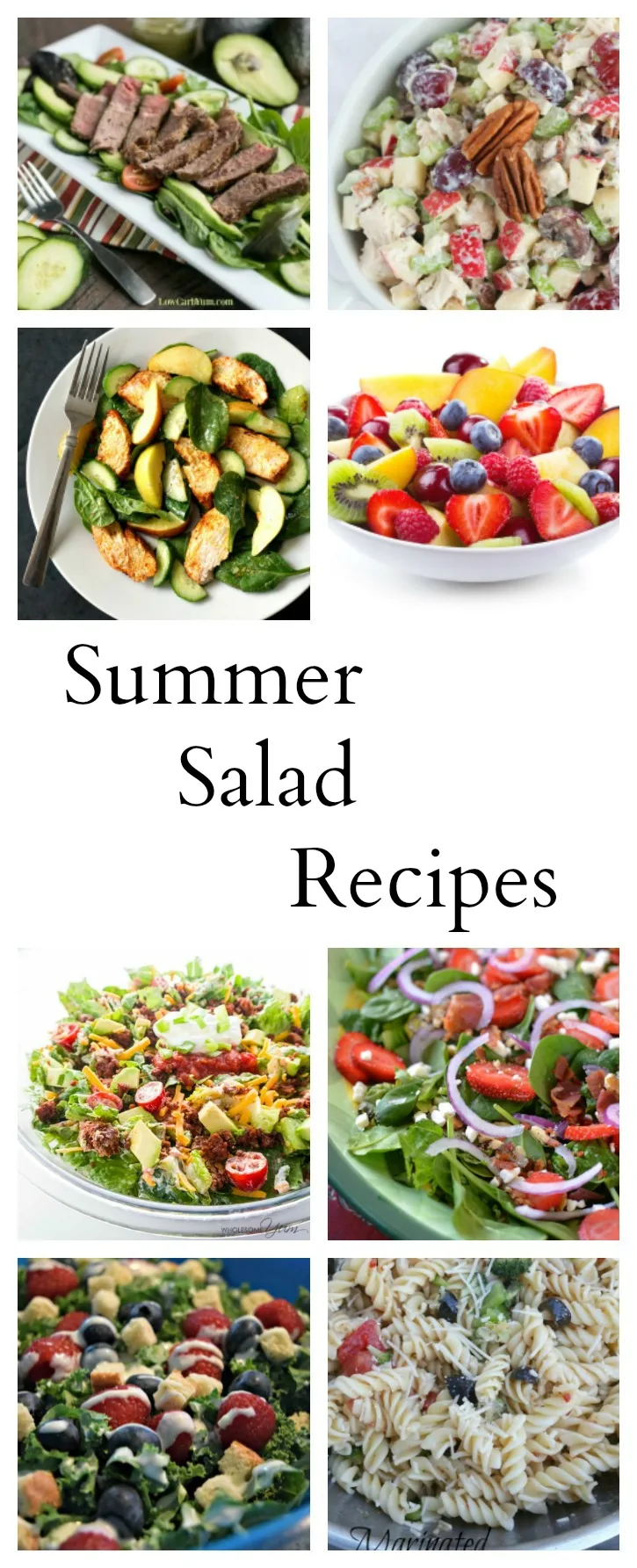 Carribean Salad with Honey Lime Dressing
Strawberry Bacon Salad with Honey Poppy Seed Dressing
Red, White, and Bleu Kale Salad
Fresh Fruit Salad with Honey Lemon & Mint Syrup
Summer Tomato Salad with Goat Cheese, Basil Vinaigrette, and Fresh Herbs
Healthy Chicken Salad with Grapes, Apples, and Tarragon-Yogurt Dressing
Spinach Salad with Roasted Chickpeas and Lemon Garlic Dressing
(Taste buds watering? Keep scrolling! There are more!!!)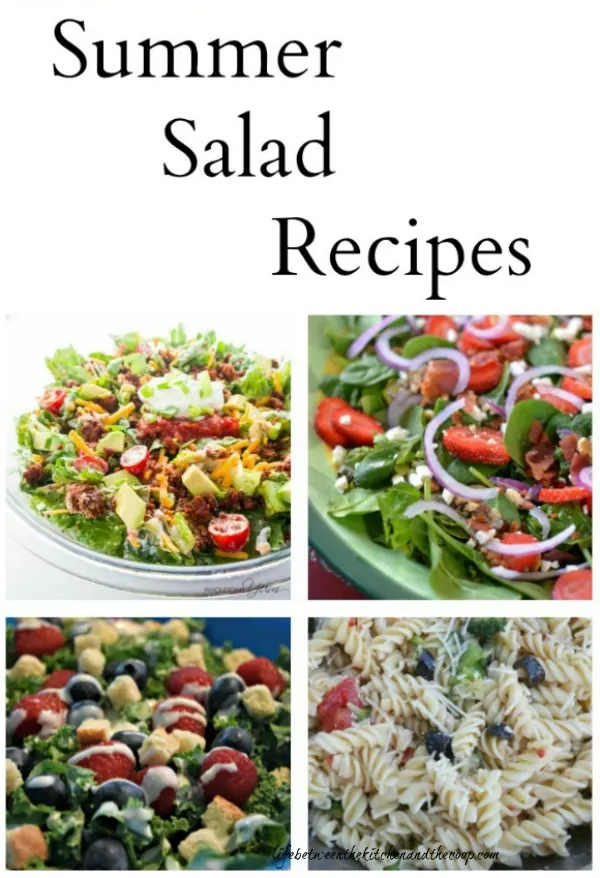 Black Raspberry, Goat Cheese, and Pistachio Salad
Southwest Steak Salad with Spicy Avocado Dressing
Tequila-Lime Grilled Chicken Salad
Grilled Chicken BLT Salad with a Bacon Balsamic Vinaigrette and Blue Cheese
White Bean, Snap Pea, and Tomato Salad
Cranberry Almond Chicken Salad
Thai Chicken Salad with Peanut Dressing
Roasted Tomato, Cucumber, and Bocconcini
Easy 7-Layer Chicken Taco Salad
Grilled Bruschetta Panzanella Salad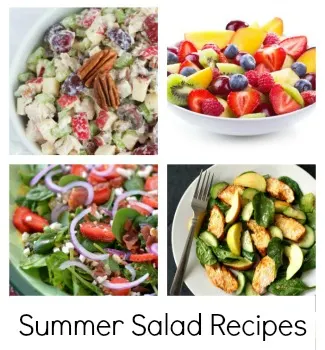 I can't wait to have some of these salads this summer!
See you next time!
Deb