Yummy Pumpkin Bar Cake
One of my favorite things about fall is pumpkin recipes…pumpkin bars, pumpkin pie, pumpkin rolls, and pumpkin cake. Pumpkin desserts are the best! I have had this pumpkin cake recipe for years and it is divine!
Yummy Pumpkin Bar Cake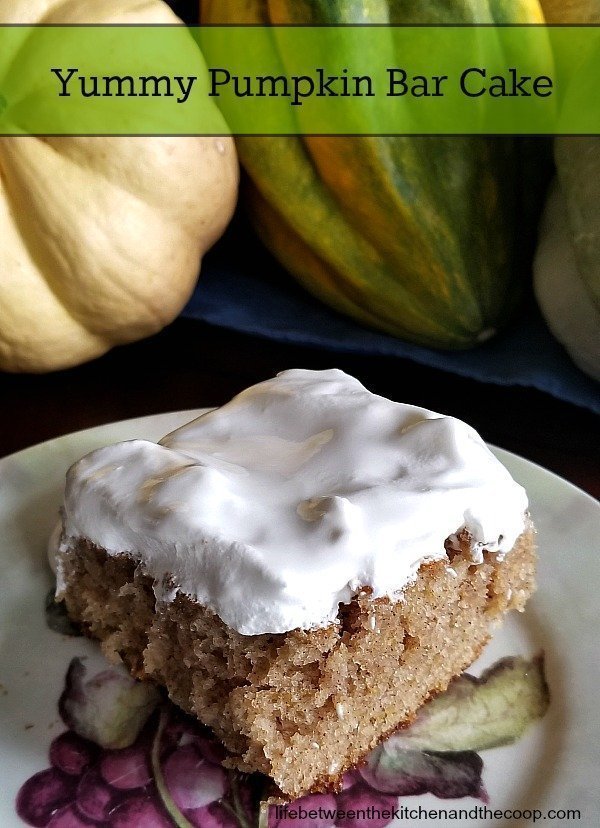 *This post contains ads.
Pumpkin Bar Cake Ingredients:
4 eggs, beaten
1 cup oil
2 cups sugar
1 cup pumpkin
1 tsp. vanilla
1/2 tsp. salt
2 tsp. cinnamon
1 tsp. baking soda
1 tsp. baking powder
2 cups flour
1 cup chopped nuts (optional)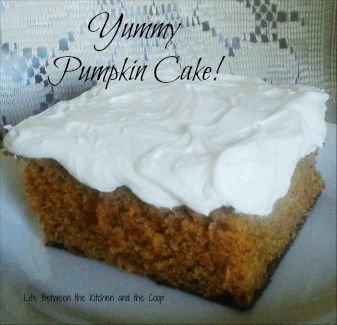 Pumpkin Bar Cake Directions
Preheat oven to 350 degrees. In a large bowl, mix the wet ingredients together. At our house, we use farm-fresh eggs from our backyard chickens. 🙂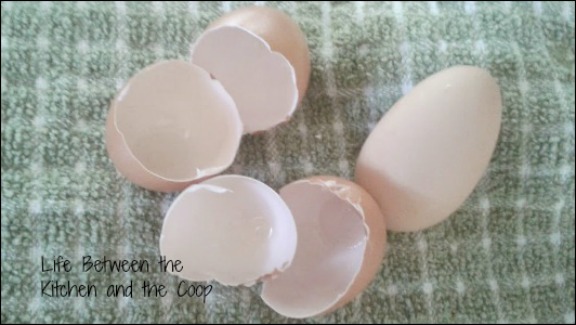 Add the dry ingredients gradually and stir well. Pour the batter into a 9 x 13-inch baking pan that has been prepped with cooking spray.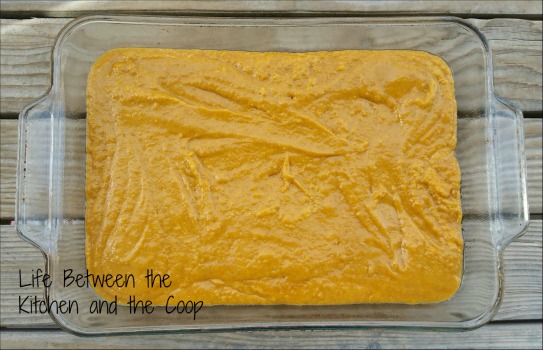 Bake at 350 degrees for 20-25 minutes. To test for doneness, insert a toothpick in the center. If it comes out clean, it is done.
Cool the cake completely. It is delicious with
my fluffy cream cheese frosting
or whipped cream on top, or you can serve it hot with a scoop of ice cream! Sometimes my family eats the whole thing before I can even get it frosted!
You know you want to eat this!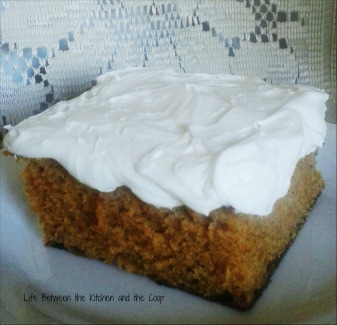 (Too bad—I already did!)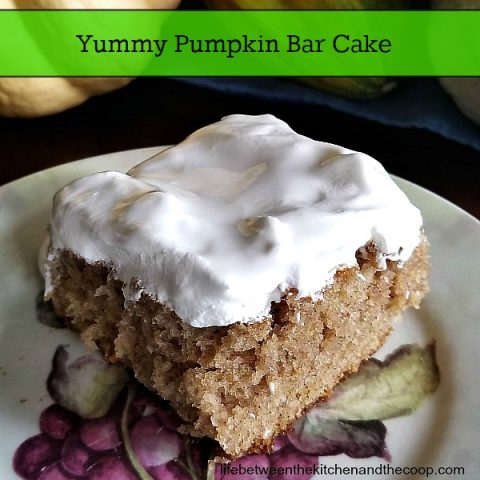 Yummy Pumpkin Bar Cake
This yummy pumpkin bar cake is the ultimate fall comfort food! Whether you frost it, top it with whipped cream, or throw a scoop of ice cream on top, it will not disappoint! It is the best fall dessert!
If you want more delicious pumpkin dessert recipes, I've got you covered! Check out my
best pumpkin desserts
post!
See you next time!
Pssst…don't forget to come and follow me on Bloglovin'!
3 Emergency Prep Tips!
I can tell you three things that you can do THIS WEEK to have better emergency preparedness in your home!