Special thanks to the Kansas City Zoo for the tickets they provided to my family so that I could write this post. We had a wonderful time!
Some of you know that I just returned from a family vacation to the Kansas City area. We had a family reunion that lasted several days and was full of fun. I got to see my mom, my sister, my aunt, and two of my cousins and their families. While we were there we did some sight-seeing, had barbecues, and just really enjoyed being together. It had been years since I had seen some of them.
My favorite touristy place that we went was the Kansas City Zoo and I thought I would share our visit there with you all! It's such a great zoo with so many exhibits. I got to see animals that I had never seen before. KC Zoo can take a lot of walking to see it all, but it is totally worth it (and great exercise). If you get tired, there are train rides that go all over the zoo that are lots of fun, too! If you ever get a chance to go to Kansas City, I would definitely recommend checking out the Kansas City Zoo! Get there right when they open because there is plenty to see to fill up your day!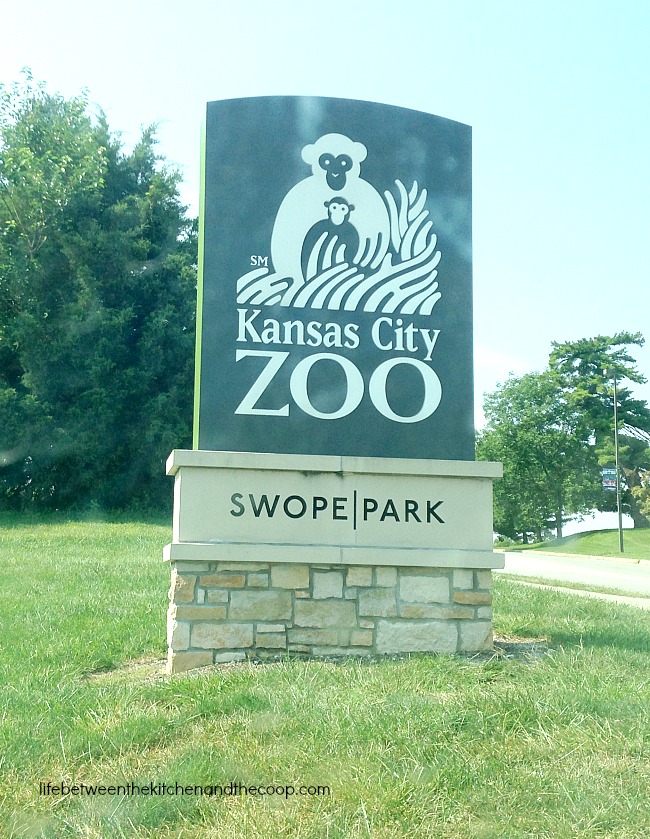 One of the first animal exhibits we encountered at the zoo was the polar bear. This guy was so cute. While I was taking video of him, I dropped my phone on the concrete and it broke. Fortunately there were several of us with phones, so between us all plenty of pictures got taken and some video, too! (I also stole my husband's phone for a while!)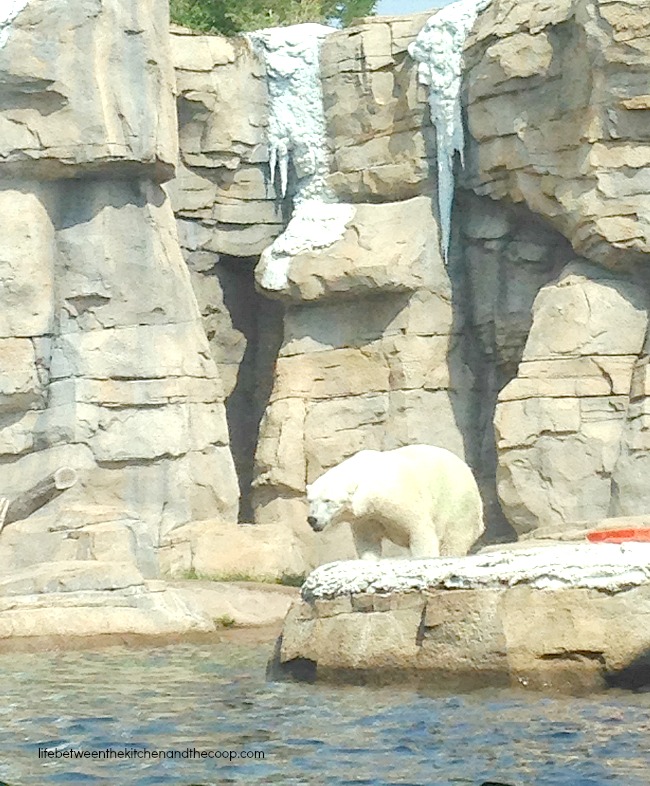 This is me with my sister, one of my daughters, and two of my cousins kids (and the plar bear in the background).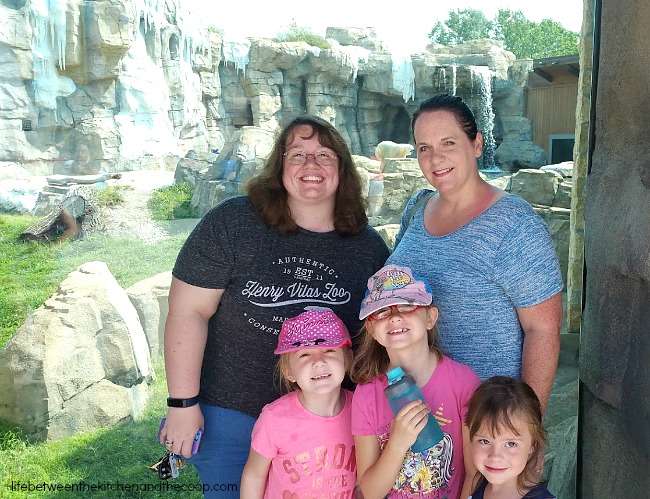 I think this polar bear was pretty cute, too…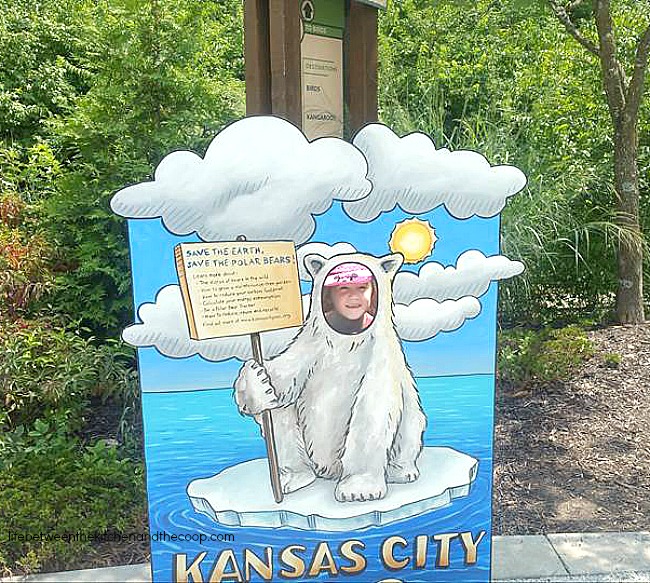 What are you favorite animals to see at the zoo? I always love the primate exhibits. Look at these cute orangutans we saw. They were playing and looked like they were heaving fun. (Watch out for when one of them photobombs!)
One of my daughters going to graduate in biology at KSU next year. She LOVES snakes, so of course we had to check out the snake exhibit. Check out this burmese python – yikes! I wouldn't want to meet him in the wilderness!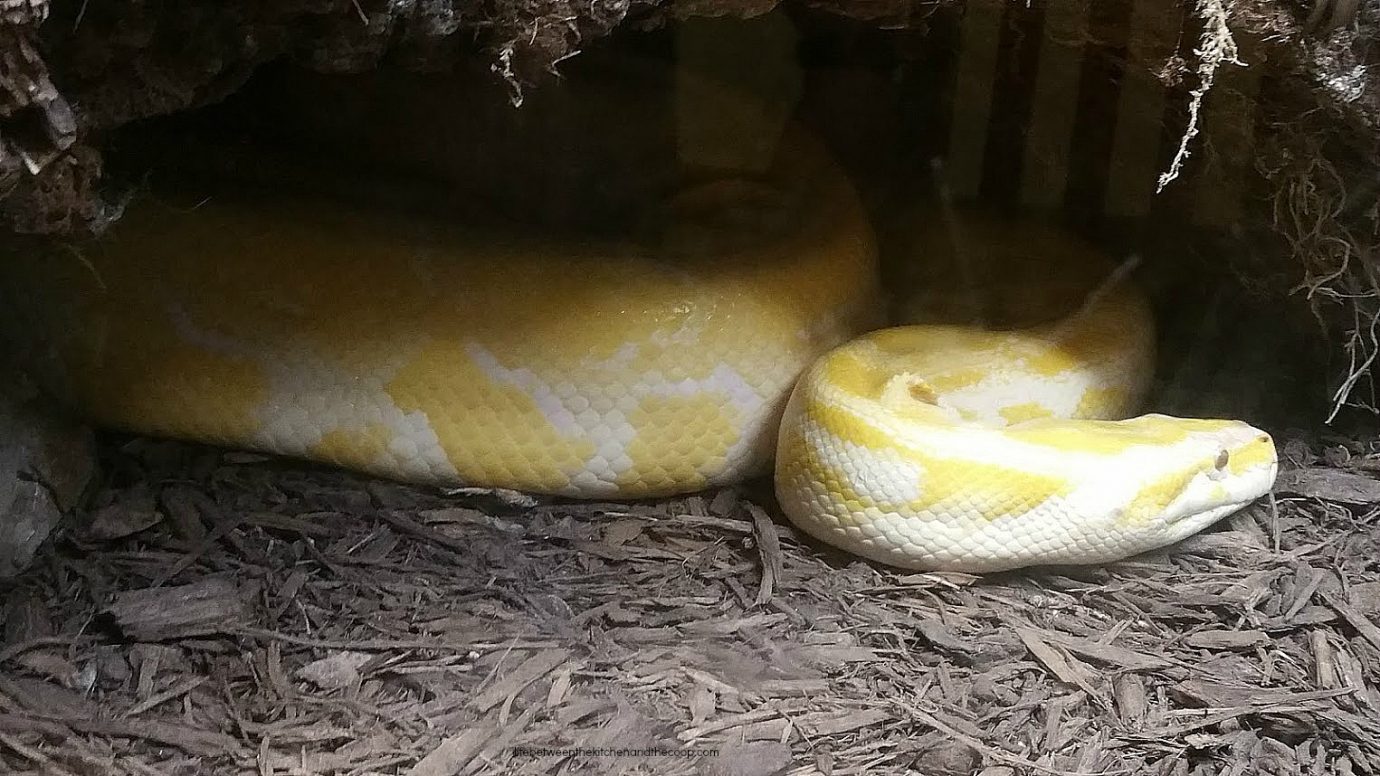 The zoo is broken down in geographical areas. We spent quite a bit of time in the Australia part of the zoo. (I wanted to see kangaroos!) This little guy is a tree kangaroo. I had never even heard of tree kangaroos, so I thought it was cool to learn about them.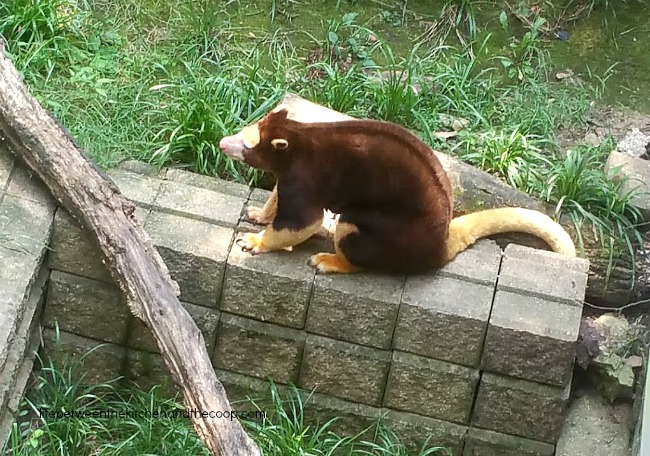 This dingo was having a little rest when we saw him.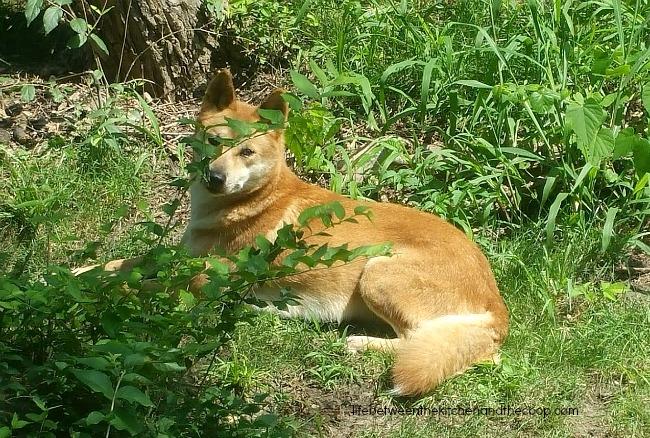 We stopped at a place called Bluey's Barbecue and had lunch out on their patio (I had their pulled pork sandwich and baked beans with bits of brisket in it. It was amazing!). While we were having lunch, these cute kangaroos came to visit!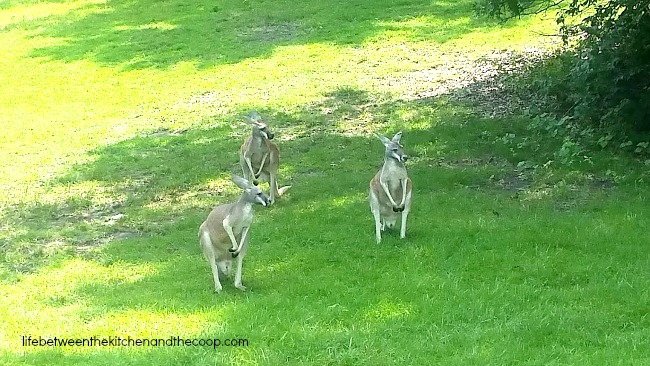 We were even able to get a little video of them…
Kansas City Zoo has a little machine that you can put a quarter in to get treats to feed to the sheep. Of course the littles that were with us wanted to do that. How could we say no?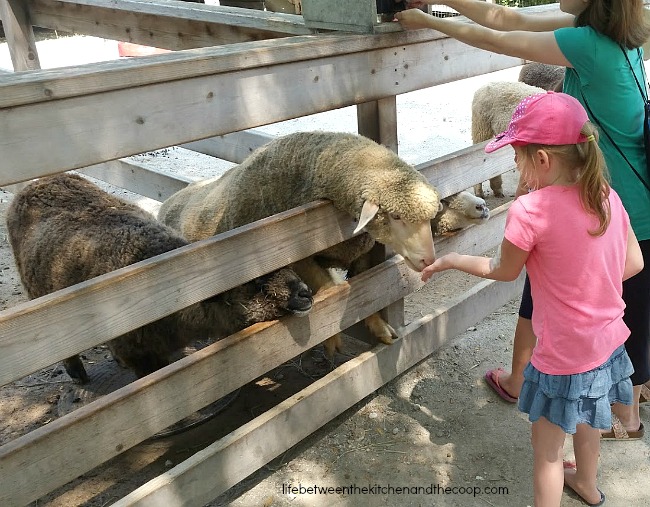 They just loved feeding and petting the sheep!
While we were at the zoo, we also went through a great bird exhibit…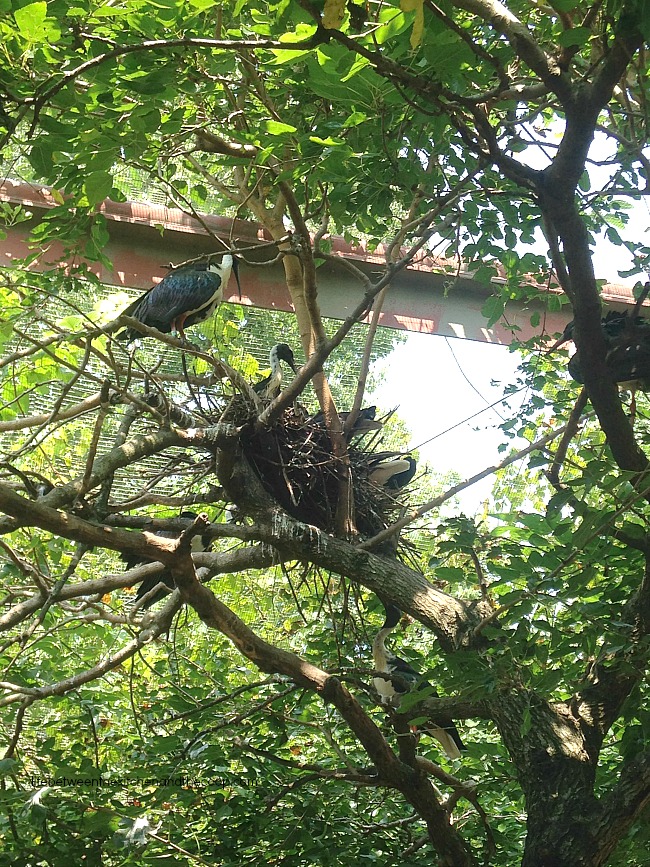 Toward the end of our zoo visit, we got to go on a train ride. It was so fun! It was also a great way to cool off and feel some breeze because that day was HOT!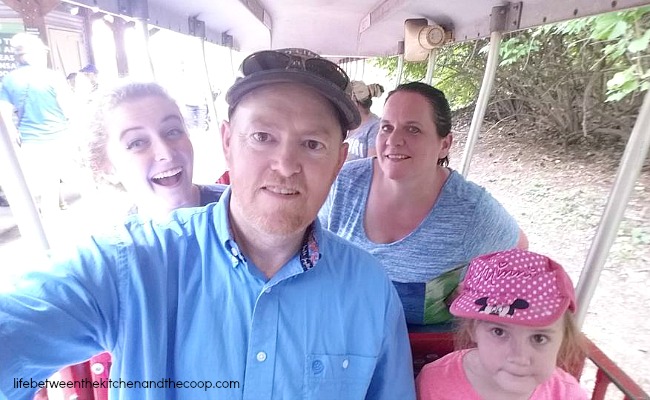 Here's a little video my husband shot while we were on the train ride…
Of course the very best part of the whole trip was seeing all of my wonderful family. I miss them so much and wish they lived closer to me!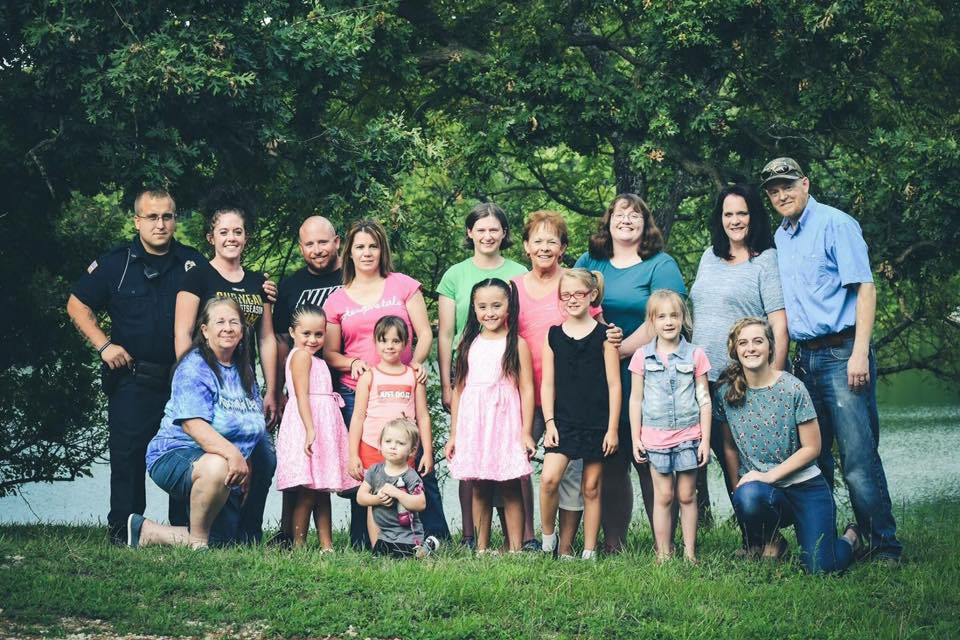 Did you take any fun trips this summer? Where did you go? Tell me…I want to know!
See you next time!
Deb