My husband, our youngest kiddo, and I did a little Utah camping at Gooseberry Reservoir this past weekend. The campground at Gooseberry Reservoir was a real treat. Some of the most beautiful mountain scenery I've ever seen and it was so quiet and peaceful. I want to share a little of our camp trip to Gooseberry with you! (For your convenience, I've included a couple of affiliate links to things that will be handy for your next camp out!)
Utah Camping at Gooseberry Reservoir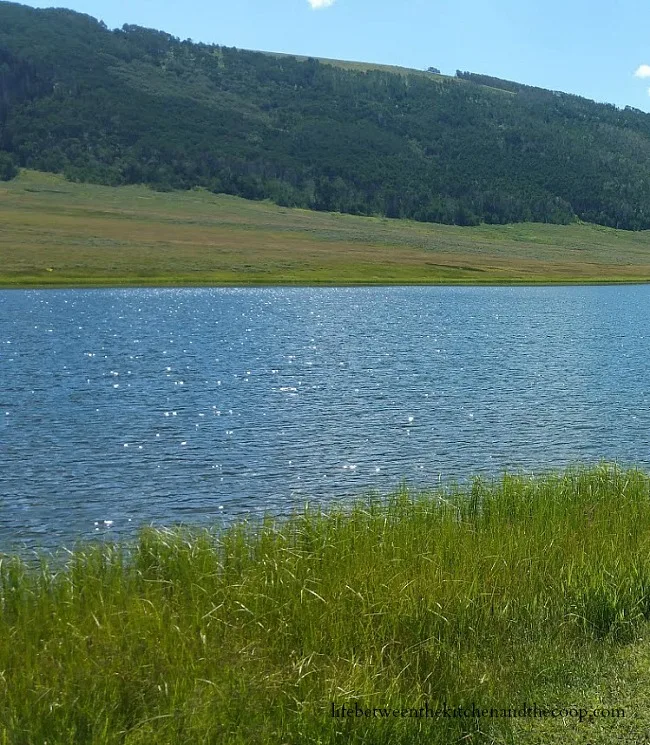 The Gooseberry Reservoir campground has mostly family sites, but a couple of group sites, too (like the picture below). It has bathrooms (yay!). There are also water spigots to get drinkable water, too.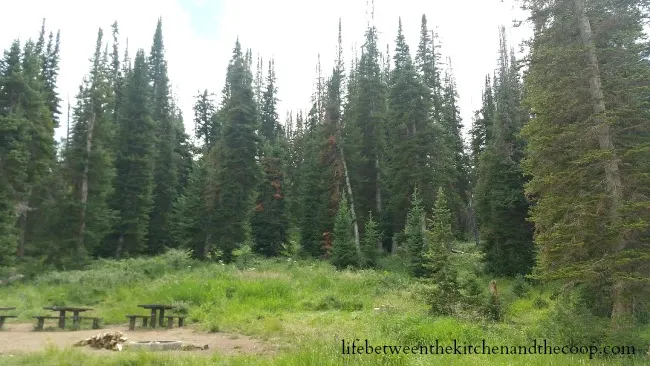 Setting Up Camp
First, we set up camp. Once the tent was set up, we arranged the sleeping bags sort of bunk bed-style using a cot we have. That way there was still floor space for suitcases, snacks, flashlights, etc.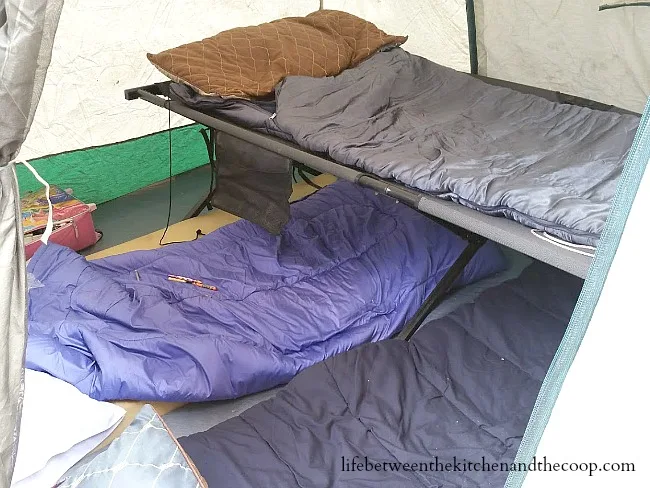 I got our "kitchen" organized.
Hint: I love this organizer that you can hang in a tree! It is so handy. Using that I didn't have to go digging around in bags looking for things when I was trying to cook! I tried to find a link to this one on Amazon for you. No luck, but I found a link for one that is well-rated and would do the trick!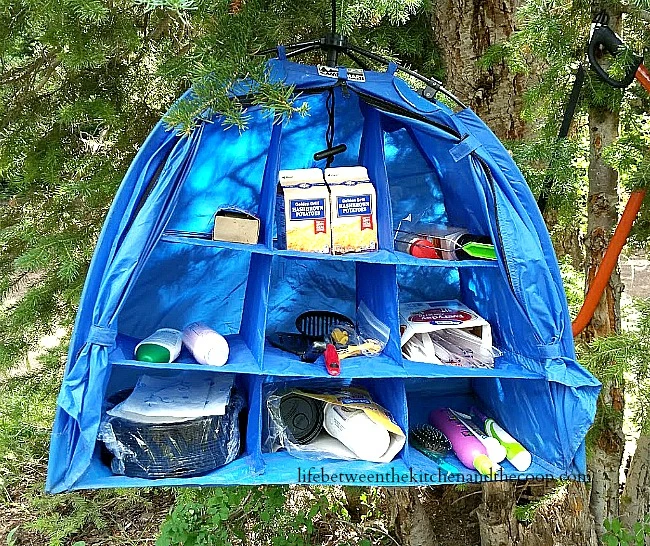 (Hint: you see the cartons of dehydrated hash browns in the top middle slot? Re-hydrate them by adding water, then use them in your foil dinner packets! They cook faster than diced potatoes and they are yummy! You can buy them at Costco.)
In spite of the fact that I made a lengthy list of things to remember to take with us, we did forget a few things. Well, one thing about Gooseberry Reservoir's campground is there is no store! (Not like the lovely on-site store at the West Yellowstone KOA that we stayed at last year!) The closest one is about 20 minutes of winding mountain road away. Since I forgot to bring a pan for cooking the bacon, I just improvised and fashioned a baking pan out of heavy duty foil, covered it with foil, and voila! It worked great! Bacon and hash browns (in the other foil packet) for breakfast. YUM!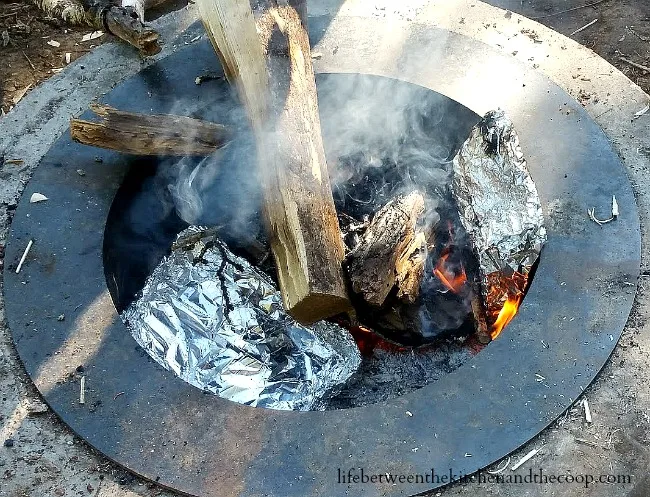 (Another camping hint: one of my favorite things to make to eat when camping is Campfire Corn on the Cob…you should really try it. It's delish!)
When it was marshmallow roasting time, Miss M was annoyed by the smoke that seemed to follow her no matter which side of the fire she sat on, so Daddy made her a very long roasting stick. It worked great and stopped the whining! (I think it would make a cool zombie apocalypse tool, too!)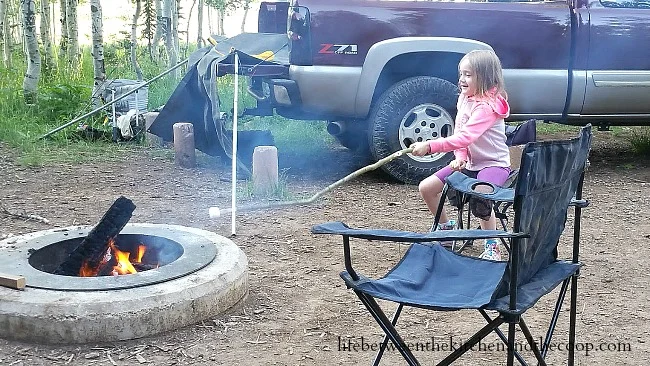 So, sleeping beauty a/k/a my husband, slept-in like the dead in the morning. I started a fire so that I could make breakfast, but had trouble getting the fire to stay lit, so I finally had to wake him up so that I could cook breakfast because Miss M and I were starving! Next time I think I will take donuts!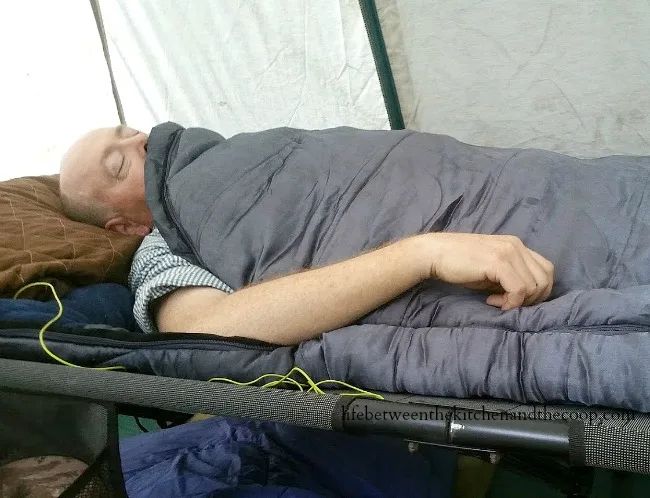 Unfortunately, the Gooseberry Reservoir area does not have cell service (at least for T-Mobile, which is our carrier). My husband sleeping-in like the dead got me thinking-what would I do if there was an emergency? I couldn't call for help. Then I remembered that the pioneers didn't have cell phones either-they probably ran to the neighbors for help. Well, fortunately there were plenty of friendly campers around, so if I needed to do that I could have. 🙂
Like I said earlier, Gooseberry Reservoir had lots of beautiful scenery and made for some great Utah camping. Here are a few more pics from our trip: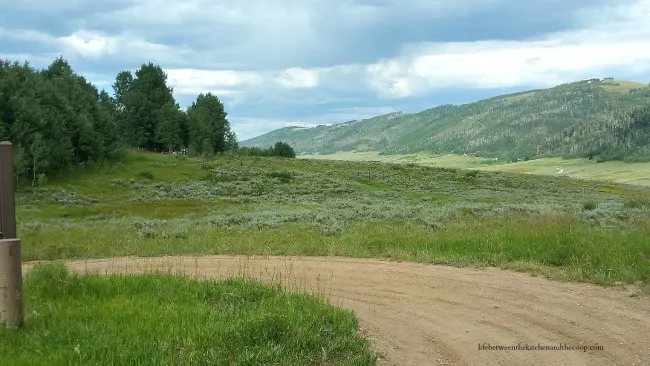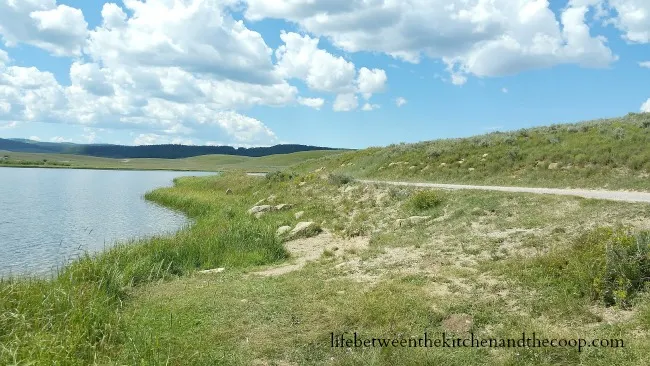 I enjoyed the wildflowers near the reservoir. They were scattered, but they sure were pretty!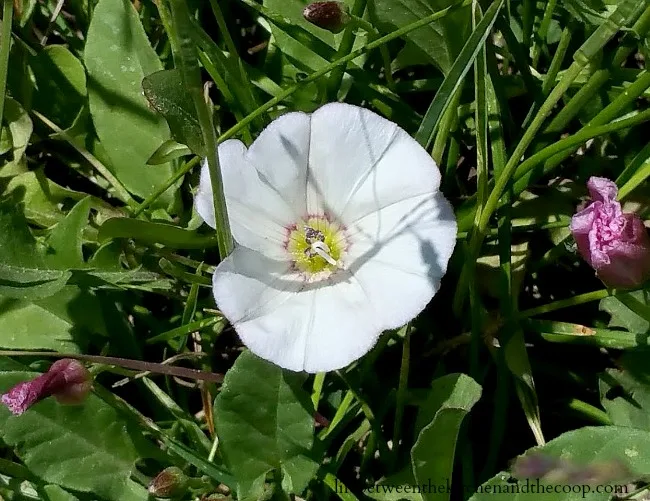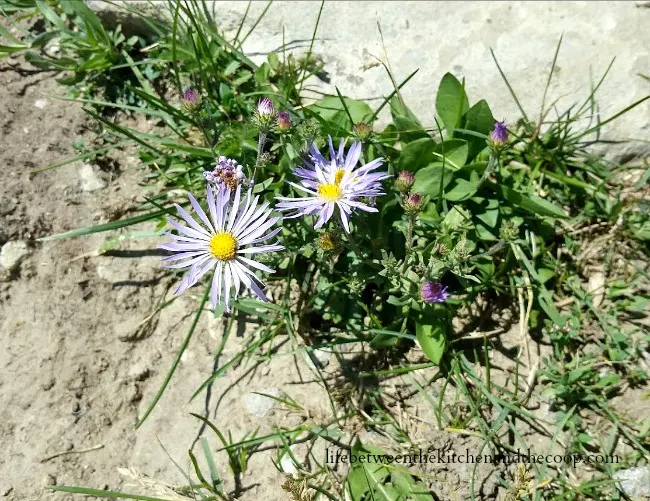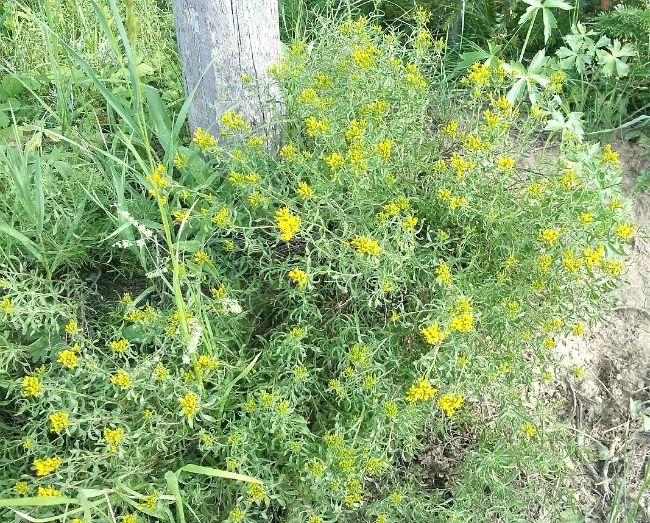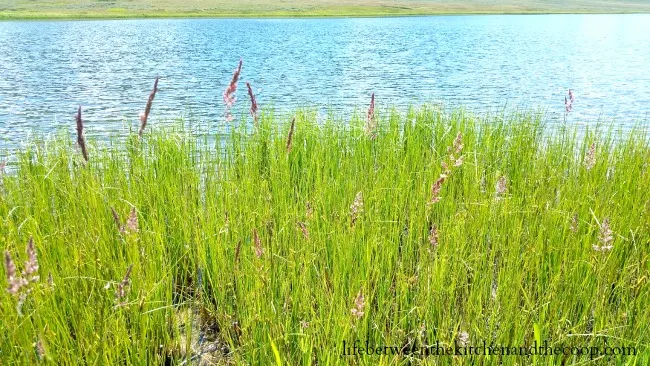 If you are looking to do some Utah camping, Gooseberry Reservoir's campground is a place you should definitely check out. It was so serene. We loved it. Not gonna lie-would have loved it a little more if it had cell service, but look how pretty it is! (The photos don't do it justice. I wanted to do a Facebook live video from there so you could see how beautiful it is, but like I said…no wi-fi.)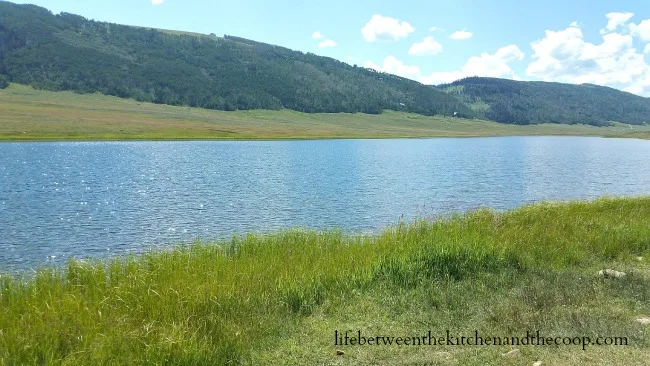 Last, but not least, no camping trip would be complete without s'mores, right? Here ya go!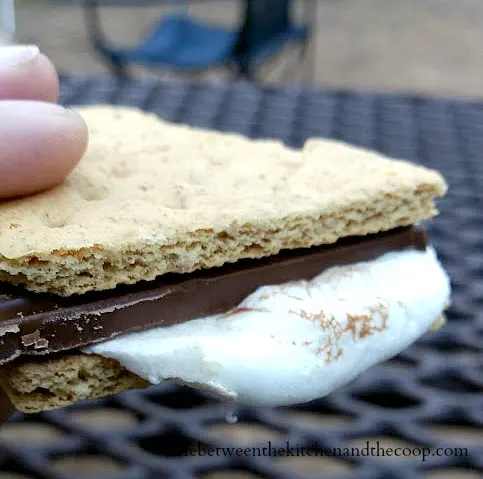 Have you been camping this year? Where is your favorite place to camp? I'd love to hear!
See you next time!
Deb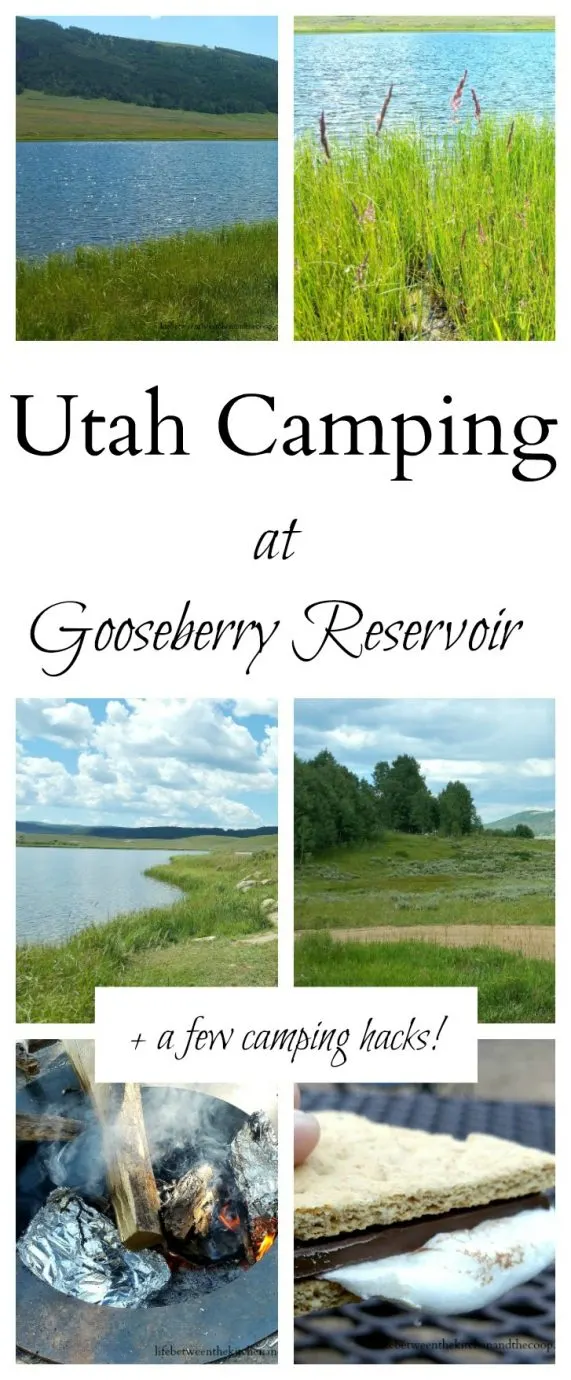 P.S. If you need more camping food ideas, you should check these out!