This slow cooker pulled pork recipe is one of my family's favorites, makes great sandwiches, and is ridiculously easy! As a working mom (I work as an ob/gyn registered nurse three days a week), I have a great appreciation for food that tastes good, but requires very little prep from me. Even if you don't work outside the home, let's be honest…there are just some days (maybe a lot of them!) that you would rather be doing something with your kids than spending a bunch of time in the kitchen, right?
Barbacoa (Pulled Pork) Sandwiches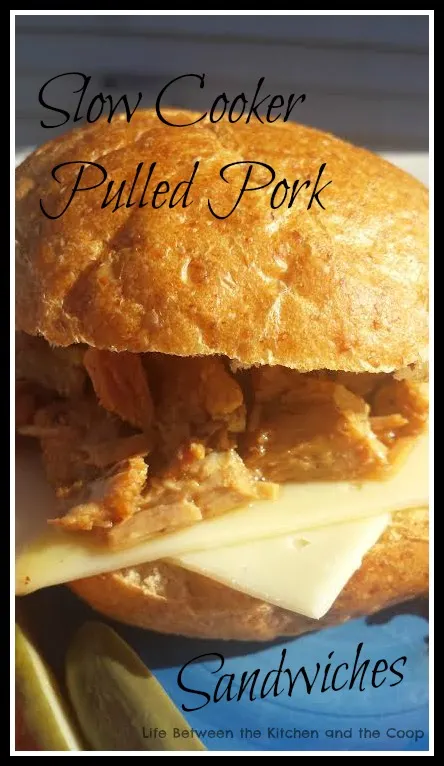 Ingredients:
1 pork roast (trim fat off first)
1 can of Dr. Pepper or Coke (diet or regular)
1 small bottle of barbecue sauce
A dash of worchestershire sauce
Before you get started, spray your slow cooker with cooking spray.
Now this recipe serves probably 4-6 people. I always double it and make it into 3 meals…yes…THREE. (1) Pulled pork sandwiches (2) Pulled pork soft tacos (3) Barbecue Pork Pizza…we'll talk about that another day. Deal? Anyway, so you will notice there are two pork roasts in my brand-spankin' new slow cooker that I got for Christmas (Thanks, Bethine!).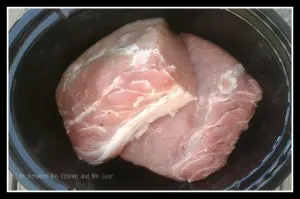 Next add the barbecue sauce…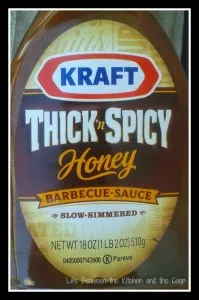 And then the soda…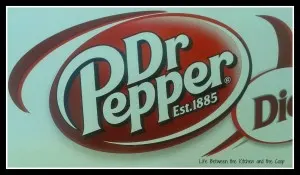 Then it should look a little somethin' like this…it will be foamy around the edges from the soda. No worries…it's all good.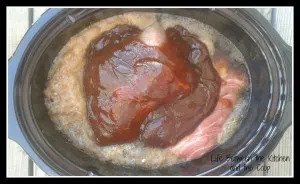 Season to taste with onion powder and any other seasoning you like. After it has slow-cooked for six hours it will be very tender (I usually do the first couple of hours on high and then turn it to low).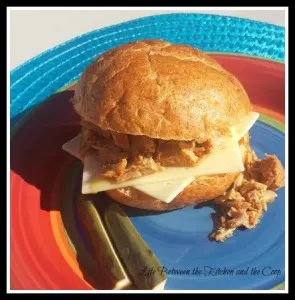 Once the barbecue pork is nice and tender, you can either shred the pork with a fork or else cut it into bits with kitchen scissors. Serve on hard rolls. YUMMY!!! Easy peasy, right? Give it a try!