I am going to share one of my favorite breakfast recipes with you today. These bacon, egg, and cheese breakfast sandwiches with avocado spread are delish! The last couple of times that I went to the grocery store, the avocados have been only 98 cents. The hubby and I love avocados and I am frugal to a fault, so this got me thinking. I simply had to buy the avocados when they were that cheap. What yummy thing could I make with avocados? Oh, and did I mention that the eggs from our chickens are taking over our refrigerator (we have very generous chickens!), so I wanted to make something that I could use some of those in, too. Eggs and avocados. What to do? Well, my friends, that is how the Bacon, Egg, and Cheese Breakfast Sandwich with Avocado Spread was born! Once the avocado spread is prepared, the rest of it is just putting a sandwich together. Bacon, egg, and cheese sandwich. How hard can that be? Right? I did mine on a bagel, but I bet an English muffin would taste pretty darn good, too!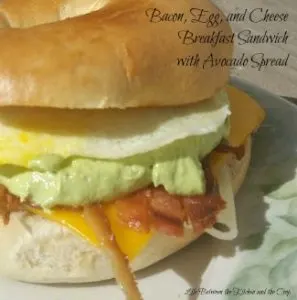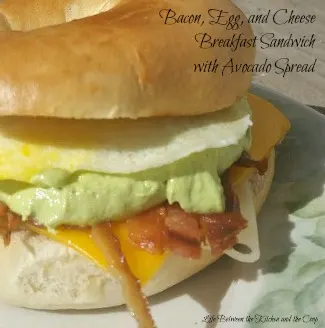 Bacon, Egg, and Cheese Breakfast Sandwich with Avocado Spread
Before we get started with the recipe, here's a little tip: Once the avocado spread is prepared, you will want to make the sandwiches right away. You can refrigerate your leftover avocado spread, but when chilled it looses some of its creamy, smooth texture. Doing that would just be a shame.
Here are a couple of other tips:
If you are feeling lazy, you can just get some of that Oscar Mayer pre-cooked bacon. Nuke it in the microwave for a minute and voila!
When making the avocado spread use a hand mixer. If you do it by hand it will be lumpy. No bueno. If you don't have a hand mixer, get one. Here—I'll even make it easy for you—here's an affiliate link for a nice one. People always get a new mixer to make avocado spread, right???
All right. Let's get on with the yummy stuff!
What you need (this is a list of what you need to make one sandwich-just multiply ingredients by how many people you are feeding):
1 toasted bagel (or English muffin)
2 strips cooked bacon
1 fried egg (left my yolk runny and everything. YUM!)
Cheese of your choosing (I used a slice of cheddar and a slice of swiss)
Avocado spread (see avocado spread recipe below)
Avocado Spread
I made this recipe for basically just my husband and myself. There will be a lot of avocado spread. We refrigerated our leftovers and used it on toast. It tastes good that way, just not all soft and smooth and creamy like before refrigerating. If you don't want to have leftovers, I would just use one avocado and reduce your other ingredients proportionally.
Ingredients:
8 oz package of cream cheese, softened
3 avocados, slightly soft (skins and seeds removed)
1/4 tsp garlic salt
1/8 tsp black pepper
1/4 tsp Accent (available in the spice aisle at most grocery stores)
just a dash of lime juice (Don't over do it! You can always add more, but you can't take it out!)
What to Do:
To make the avocado spread, first you need beat the cream cheese until smooth with a hand mixer. (It looks like frosting…it is not! I promise!)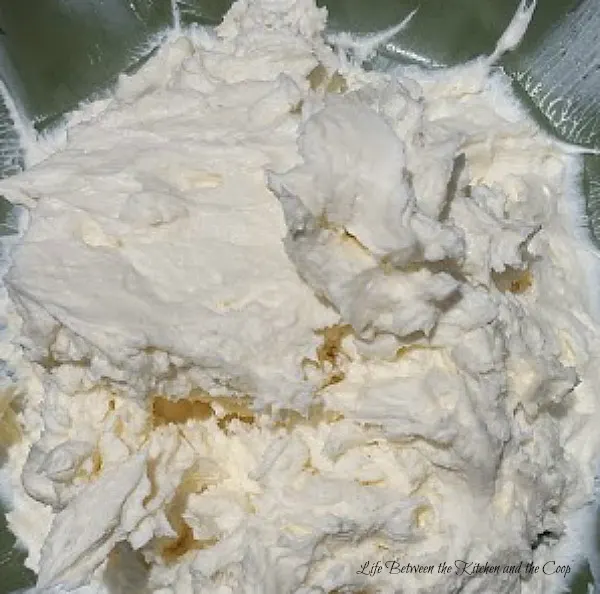 Once the cream cheese is nice and smooth, add your avocado and seasonings, then beat until smooth.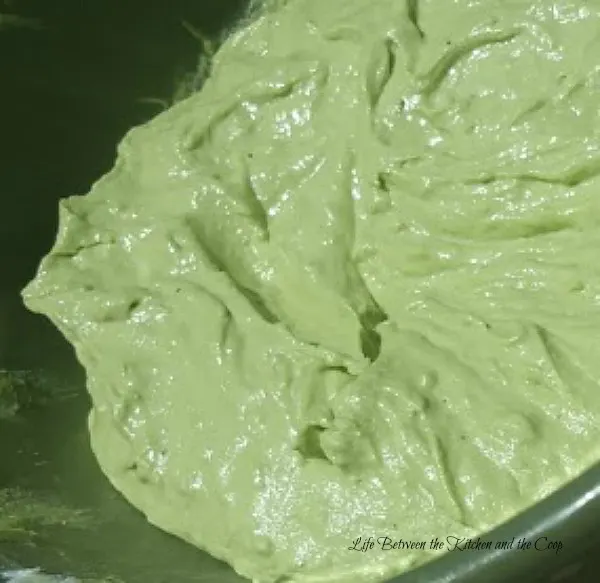 Once your bacon is heated, your egg is fried, and your bagel is toasted, just put your sandwich together. I did the cheese on the bottom to prevent any of the avocado goodness from oozing out through the little hole in the bagel.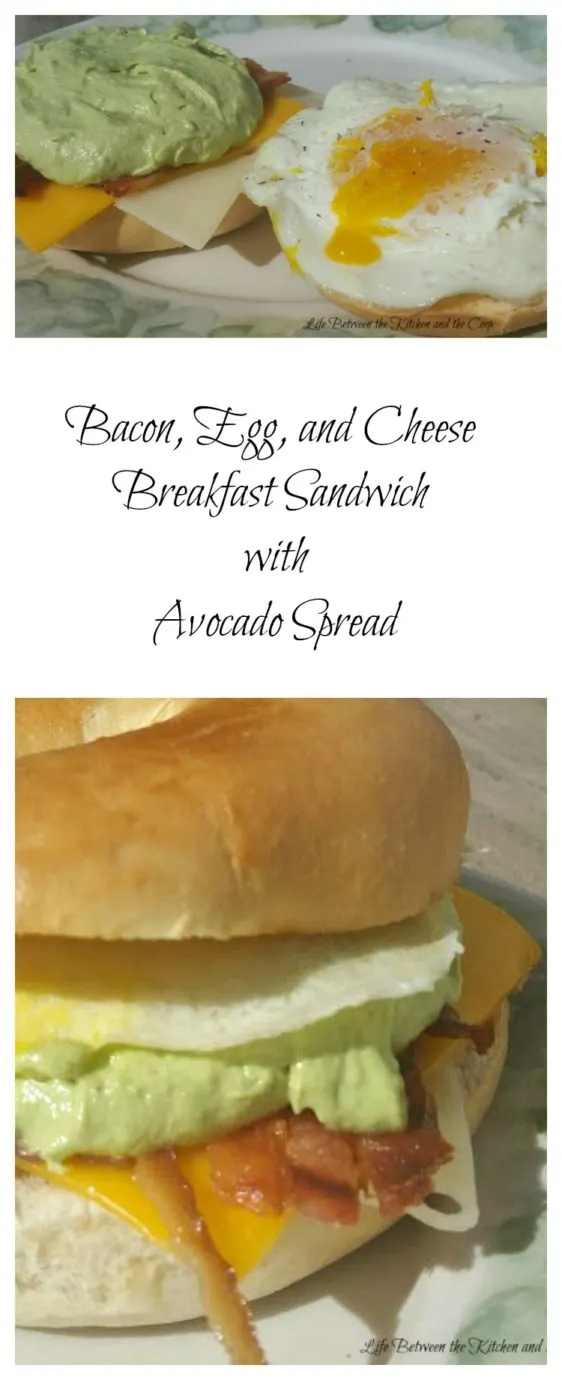 That, my friends, equals a big pile of toasty bacon, egg, cheese, avocado YUM! (Confession: I ate four of these babies in 24 hours.) I would tell you to "Enjoy!", but you don't have a choice!
See you next time!
Deb
P.S. If you want another yummy breakfast idea, you should click here and check out my Raspberry German Pancakes…they are soooo good!