EDIT: THIS GIVEAWAY HAS BEEN DISCONTINUED.
So in case you haven't heard, I do a giveaway of a Starbucks giveaway – I hand out one Starbucks gift card EVERY MONTH to one of my email subscribers!
If you haven't signed up to get our monthly newsletter yet, do it now! Once you have signed up to be a newsletter recipient, then you will be entered in a drawing to win a $10 Starbucks gift card every month! Every month you have the same chance of winning…so sign up now! Maybe you will be next month's winner! Plus, when you sign up you will get all of the latest recipes and tips hot off the press from here at Life Between the Kitchen and the Coop right in your inbox! (And don't worry…we hate spam, too. We won't flood your inbox with junk!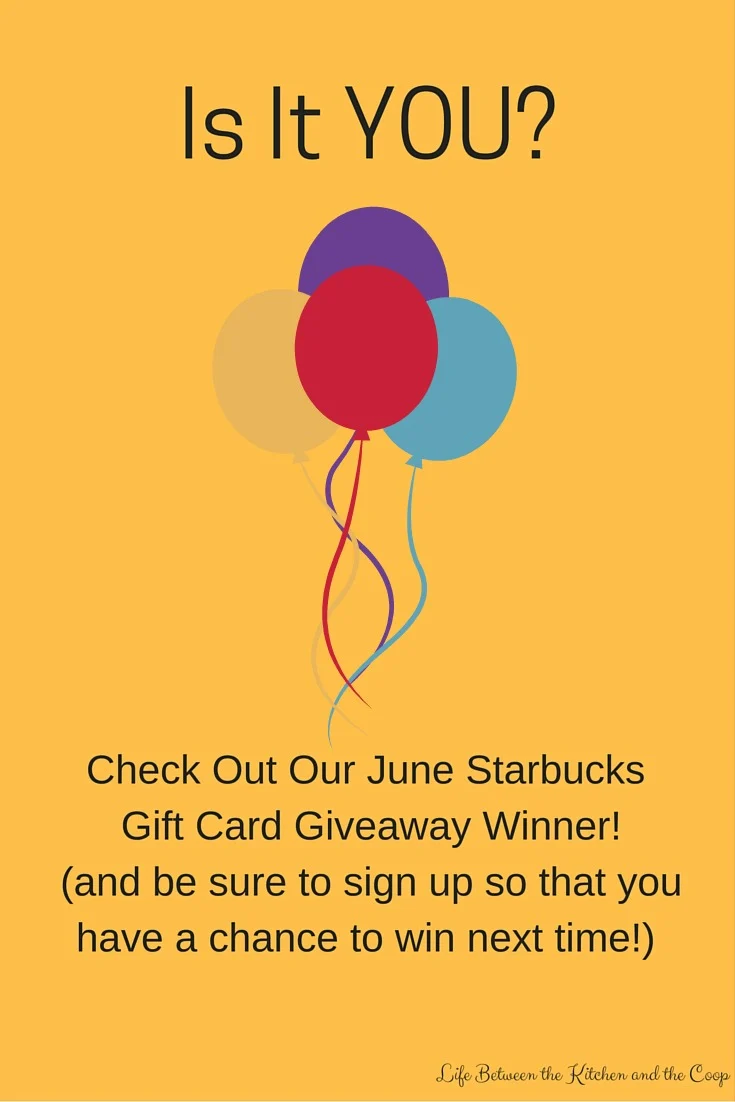 And now, our winner for the June 2017 Starbucks Gift Card Giveaway is…
(drum roll, please!)
Congratulations, nfleege74! Please send me an email with your postal mailing address at [email protected] to claim your prize!
To the rest of you…good luck next time! Thanks for stopping by!
Deb
P.S. Are you following us on Facebook yet? We will always announce the Starbucks winners there, plus we share lots of other fun posts!