Lately our hens aren't giving us as many eggs as they used to, so my husband decided that we need more of them. Do you know any tricks to make your hens lay eggs more often? My husband makes German Pancakes A LOT, so we go through eggs like crazy. So far our only solution is to get more chicks! These are the chicks we got a few weeks ago…just three…aren't they so adorable??? Here's little Miss Butterfly, a gold star (sex linked, so yellow=girl)…my three year old daughter named her…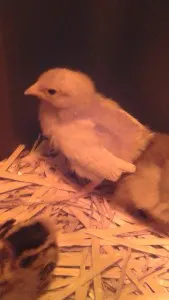 …and this is Jemima, Blue Cochin…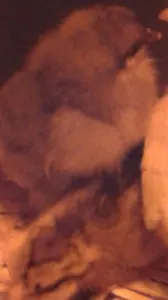 …and here is Hawkeye, an Americana. I picked her out and my daughter, Katie, named her. Katie was born at University of Iowa hospital, where I worked in the emergency room. That hospital is affiliated with the University of Iowa where her dad was going to graduate school (go Hawkeyes!). This little lady reminds me of the Iowa Hawkeye mascot.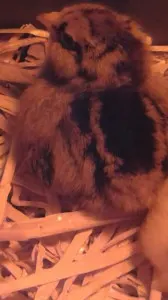 Chicks are so cute when they are tiny. These ladies have grown some since these pictures were taken. They are almost ready to go join the other hens in the coop. As soon as this rain we are having settles down I will get some more recent pictures of them posted. 🙂
Deb
PS…Don't forget to Follow Me on Bloglovin'!