Oh, my gosh, you guys! I have been soooo busy this week preserving raspberries and tomatoes from the garden and working on some good stuff for the blog that I did not get the September Starbucks gift card giveaway winner chosen! Yikes! It has been October for a few hours. Sorry! Let's take care of that!!!
Before we do, I just want to make sure all of you know that if you sign up for our newsletters you are automatically entered to win a Starbucks gift card every month! It's just my little way of saying thank you for coming to visit me and my little blog! If you aren't signed up for my newsletters, never fear! You can sign up in the cute little opt-in box toward the end of this post!
Now let's get down to business…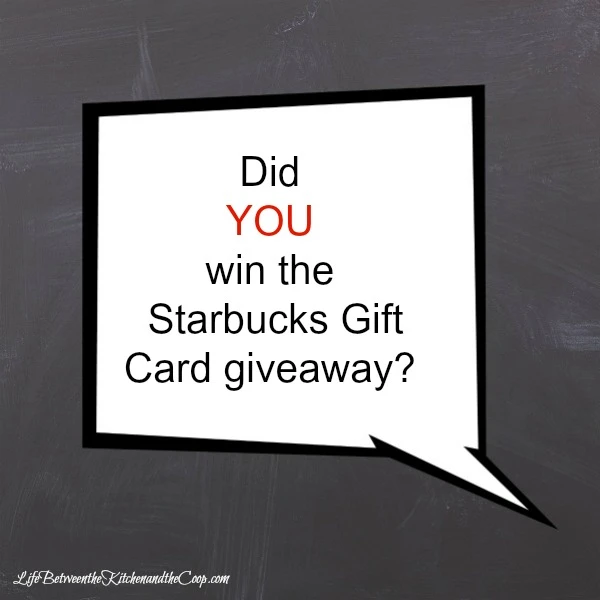 Without further ado…the email address of our September Starbucks Gift Card Winner is…
(drum roll, please…)
Congratulations, [email protected]! Please send me an email at [email protected] to claim your prize!
If you didn't win, don't worry! If you are signed up for our newsletters, you are automatically entered to win every month! If you aren't signed up yet, don't worry! You can sign up in that little box below!
If you win, you can go enjoy a little treat with your Starbucks gift card…on me!
See you next time!
Deb