Hi, guys! May is almost over and I still haven't announced the winner of the May Starbucks Gift Card Giveaway! I guess I should do that, right? In case you don't already know, newsletter subscribers for Life Between the Kitchen and the Coop get a chance to win a Starbucks gift card as a thank you for hanging out with me here at Life Between the Kitchen and the Coop! ???? Have YOU entered by subscribing to our newsletter yet? It's FREE! If you haven't subscribed, let's get it done! Click here to subscribe now so that you will be entered to win in next month's drawing!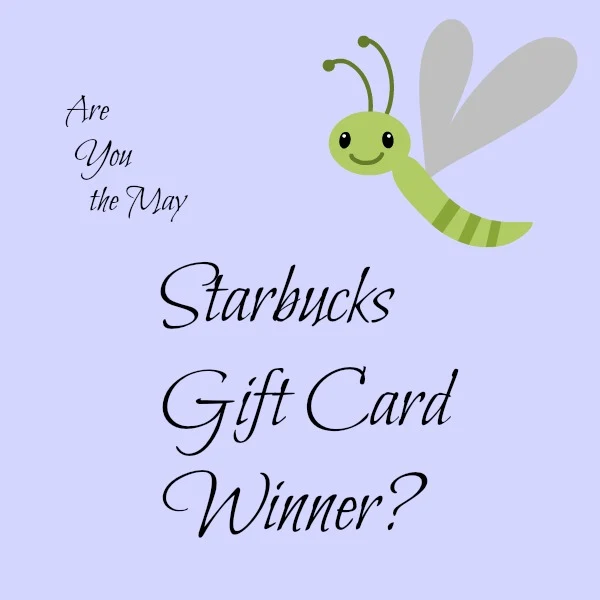 Our May Starbucks gift card winner is (drumroll, please!)…
Congratulations, Cathy! Please watch your inbox for an email with instructions on how to claim your prize!
If you didn't win the Starbucks gift card this month, no worries! Like I said, just sign up for my newsletter and you will be entered in the drawing EACH AND EVERY MONTH! Sound good? You can read about it and SIGN UP HERE! You can also sign up for the newsletter (and be registered to be in the monthly Starbucks gift card drawing) in the sidebar here on the blog or in one of the other opt-in boxes on this site! (And you don't have to worry…I hate spam, too! I will never send you junk!)
See you next time!
Deb